Justin Bieber Fans Accuse Hailey Baldwin of Posing as Him on Instagram
Justin Bieber's new wife, Hailey Baldwin, certainly isn't having the easiest week. When Bieber's ex-girlfriend, Selena Gomez, released her new song "Lose You To Love Me," many fans were adamant that the single was the summation of the highly-publicized, often dramatic, relationship she shared with Bieber. Baldwin (perhaps inadvertently) added fuel to the fired when …
Justin Bieber's new wife, Hailey Baldwin, certainly isn't having the easiest week. When Bieber's ex-girlfriend, Selena Gomez, released her new song "Lose You To Love Me," many fans were adamant that the single was the summation of the highly-publicized, often dramatic, relationship she shared with Bieber. Baldwin (perhaps inadvertently) added fuel to the fired when she posted to her Instagram stories around the same time Gomez's song officially dropped.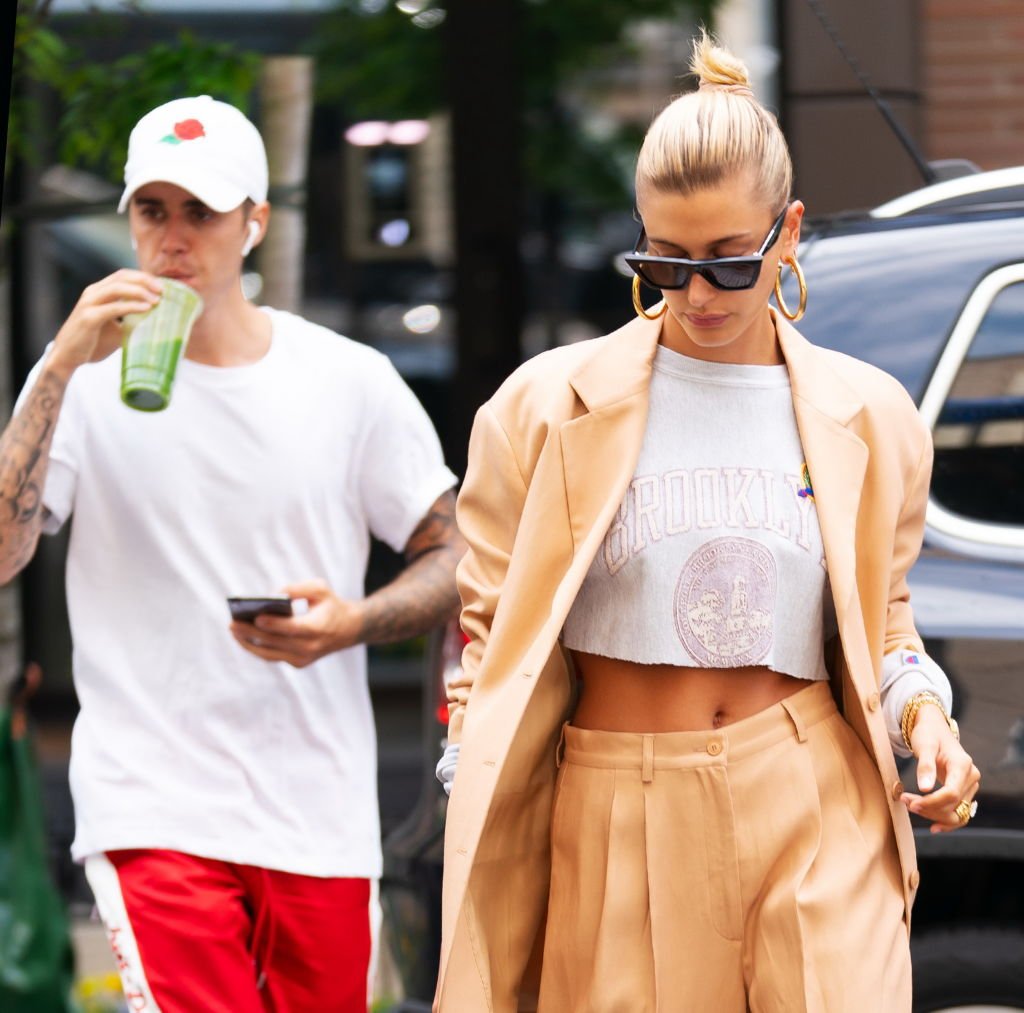 Hailey Baldwin accused of bashing Selena Gomez over her new song
Taking to her Instagram page, Baldwin posted a screenshot of a song to her Instagram story. The song that she posted is entitled "I'll Kill You" by Summer Walker featuring Jhené Aiko. Selenators quickly assumed that this was in direct response to Gomez's new song and they felt that Baldwin was attempting to threaten Gomez. Baldwin eventually responded that the post wasn't directed at Gomez at all. "Please stop with this nonsense… there is no 'response'. This is complete BS," the model wrote. But, at that point, the damage had already been done.
Justin Bieber's recent Instagram posts
But dissing Gomez isn't the only thing that Baldwin has been accused of as of late. Bieber fans are also accusing the model of posting photos of herself on her husband's Instagram page with particularly mushy captions. Fans have learned that Baldwin has access to Bieber's Instagram page and they feel that his recent posts praising his wife don't ring true. Hawkeye Beliebers claim that Bieber has never been mushy, used copious emojis, or certain words until recently, and they are convinced that it is Baldwin posting about herself, rather than Bieber.
Bieber gushes over his wife
Fans of Bieber have made their feelings known on the most recent picture of the newlyweds. In the picture, an enamored Baldwin looks up at her husband with a smile on her face. Meanwhile, Bieber's tattooed arm is the only part of him that makes it into the frame. "SEXY WIFEY ALERT FAVORITE HUMAN EVER," Bieber captioned the photograph. While plenty of fans were complimentary towards Baldwin and wished them well on their new journey as husband and wife, others were completely unconvinced that it was Bieber who actually posted the picture.
Fans accuse Baldwin of posting to Bieber's Instagram page
"Oh my god Hailey, stop posting on Justin's account. It's so pathetic we all know you have access to his account and that you post pictures of yourself. He doesn't care about you and he doesn't love you. Just face it, your relationship is fake," one particularly harsh critic sounded off in the comments. "We know it's you who posted, Hailey Baldwin," another Instagram user said adamantly. "This hyena posts photos of herself. We are not stupid," one person rudely chimed in. "You know it's Hailey when the word 'wifey' is in the caption," another person said matter-of-factly.
What's his is hers
Of course, there's no way to know for sure if what some of Bieber's fans are claiming is true. It could very well be Baldwin posting pictures about herself, but if that's the case, Bieber no doubt sees them and is fine with them. Furthermore, it just as likely that the "Boyfriend" singer is simply in love with his wife and feels the need to express that. Whatever the case may be, as long as the couple is happy together, we don't see why it's anyone's business as to who is posting what.