'Justice League': Will Warner Bros. Restore The SnyderVerse?
With Zack Snyder's Justice League, fans finally got the #SnyderCut they demanded. And after seeing Zack Snyder's larger vision for the DCEU, many took to social media to share the hashtag #RestoreTheSnyderVerse. 
Warner Bros. ultimately allowed the filmmaker to bring fans his version of Justice League. But how does the studio feel about restoring Snyder's DC Universe?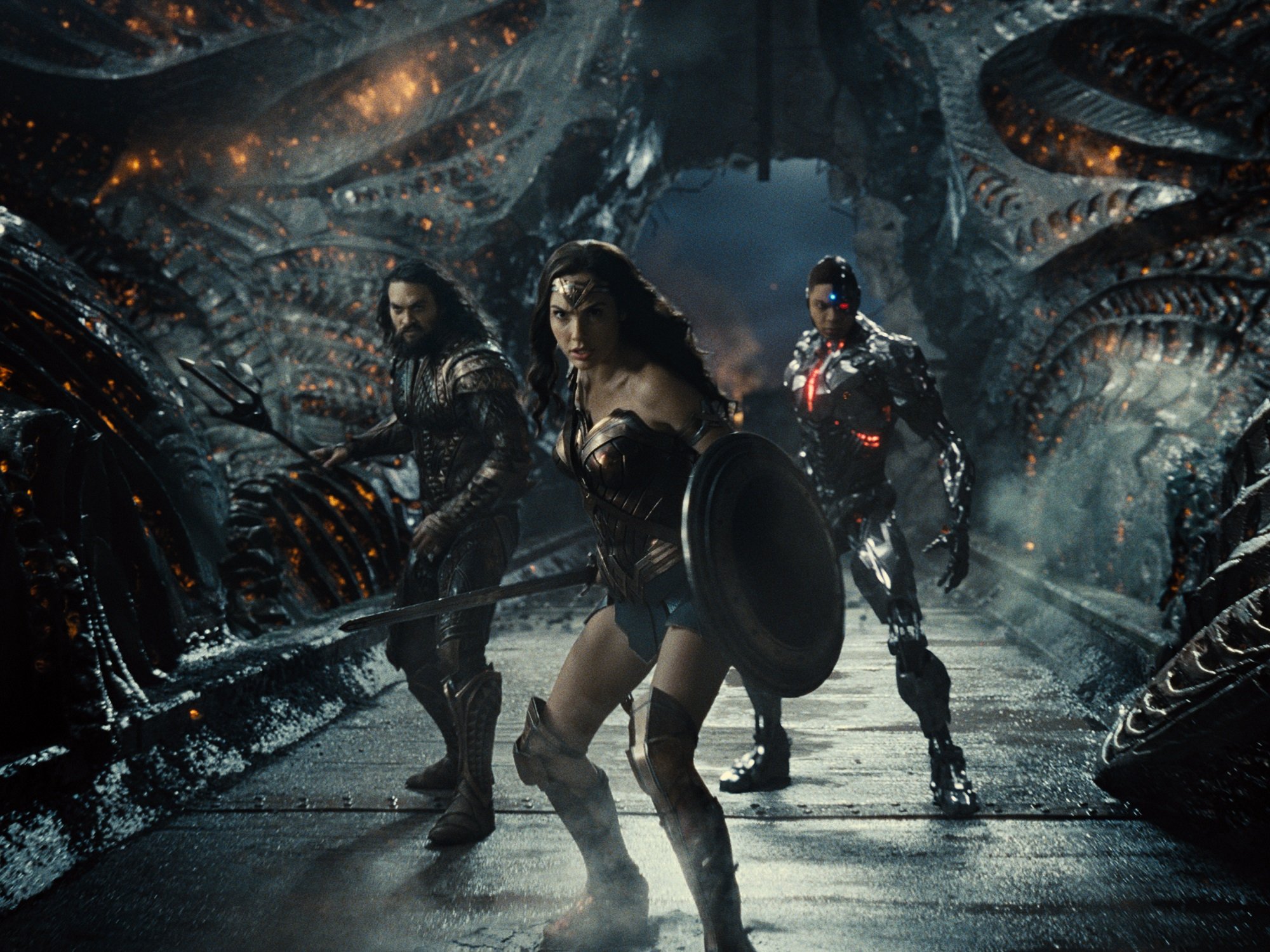 Zack Snyder originally planned to make two 'Justice League' sequels
When Snyder stepped away from Justice League in 2017, Warner Bros. handed the reigns to Joss Whedon, who changed Snyder's vision entirely. Soon after the film's premiere, the fan-generated hashtag #ReleaseTheSnyderCut started trending. So the studio agreed to let Snyder complete and release his version, Zack Snyder's Justice League — which hit HBO Max on March 18, 2021.
Early on, Snyder mapped out a Justice League trilogy, which is why his film features so many teasers and Easter eggs. The filmmaker planned to have the superhero team fight Darkseid and potentially include more team members — including John Stewart, aka The Green Lantern, and the Martian Manhunter. 
"Then the final movie has Aquaman leading the forces of Atlantis, Diana leading forces of Themyscira, and Superman and Flash leading the forces of [humans] against Darkseid in a giant war," Snyder told Vanity Fair. 
And he revealed that the final film would feature Clark and Lois' son turning into the next Caped Crusader. "He doesn't have any powers, and then he was going to end up being the new Batman," Snyder teased. "Twenty years later, on the anniversary of [Batman's] death, they take young Bruce Kent down to the Batcave, and they say, 'Your Uncle Bruce would've been proud if you did this.'"
Fans of 'Zack Snyder's Justice League' want Warner Bros. to restore the SnyderVerse
After seeing the potential stories that could come out of Zack Snyder's Justice League, fans started sharing #RestoreTheSnyderVerse. Many noted how compelling Victor Stone, aka Cyborg's (Ray Fisher) story was, and suggested it could easily be the subject of a stand-alone film. 
Others lauded Snyder for fleshing out Barry Allen, aka The Flash's (Ezra Miller) arc, and wondered if he would return to work on the upcoming Flash movie. But after hearing his plans for the sequels, many fans just hoped that the director would be allowed to come back and fulfill his complete vision. 
Will Warner Bros. take #RestoreTheSnyderVerse seriously?
Fans' overwhelming demand to release the Snyder Cut resulted in Warner Bros. giving Zack Snyder's Justice League the greenlight. But it doesn't look like the studio will easily give in to the idea of restoring the entire Snyder universe.
In an interview with Variety, WarnerMedia Studios CEO Ann Sarnoff called Zack Snyder's Justice League the end of Snyder's trilogy. And she revealed that while the studio appreciates Snyder's work and the fans' enthusiasm, it will continue moving in a new direction. 
"I appreciate that they love Zack's work and we are very thankful for his many contributions to DC," Sarnoff said. "We're just so happy that he could bring his cut of the Justice League to life. Because that wasn't in the plan until about a year ago. With that comes the completion of his trilogy."
"We're very happy we've done this," she added. "But we're very excited about the plans we have for all the multi-dimensional DC characters that are being developed right now."
But that doesn't mean Warner Bros. won't change its mind down the road. And along with fans, Snyder still believes it's a possibility.
"I didn't think I'd be here talking about [a new] Justice League," he told Vanity Fair. "So never say never."
Zack Snyder's Justice League is currently streaming on HBO Max.