'Justice League': Zack Snyder or Joss Whedon, Who Has a Higher Net Worth?
When Zack Snyder's Justice League premieres on HBO Max on March 18, there's no doubt that it will be compared to Joss Whedon's 2017 version. Both directors have tackled some of the biggest movies in Hollywood. So, who has a higher net worth, Zack Snyder or Joss Whedon?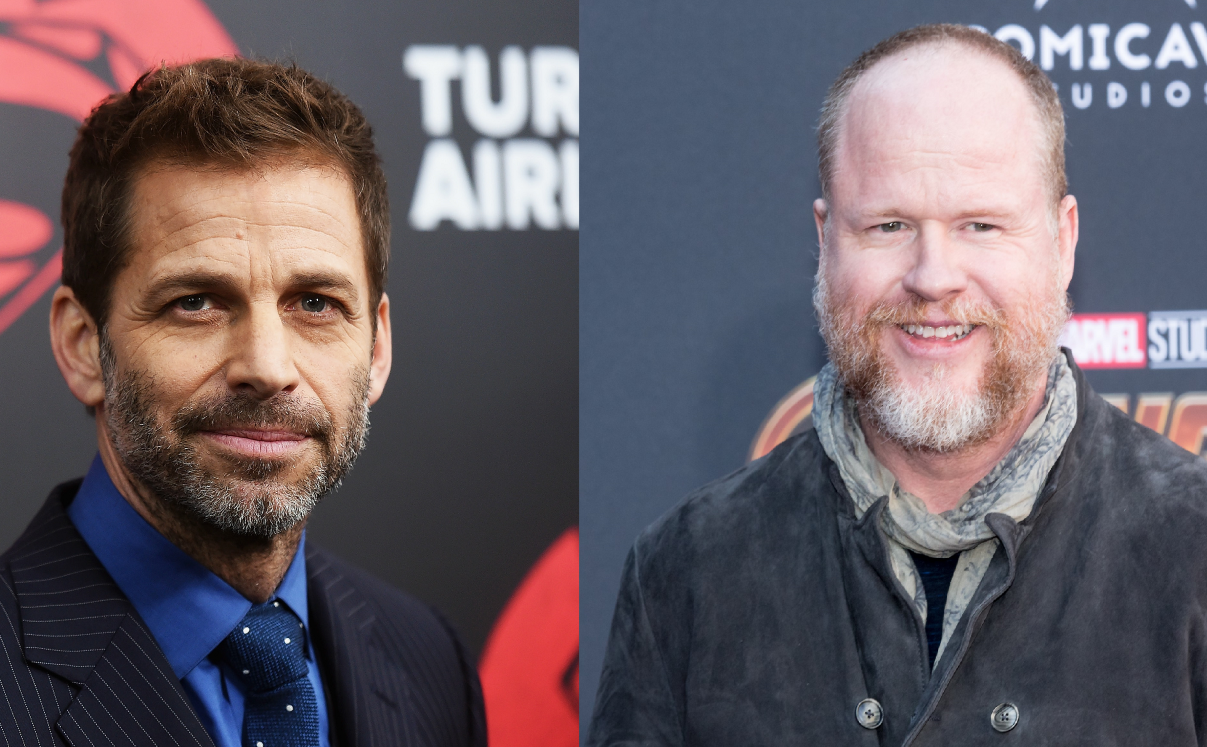 Zack Snyder and Joss Whedon directed 'Justice League'
In May 2017, while Snyder was working on Justice League, he was hit by a family tragedy. When his daughter, Autumn Snyder, tragically died, the director stepped down from the project to grieve with his family.
Warner Bros. hired Avengers director Joss Whedon to finish the movie, but he changed Snyder's vision. His version featured different story arcs, reshoots, and CGI effects that disappointed many fans. Justice League premiered in Nov. 2017. But soon after, swaths of fans began demanding Snyder's version be released, giving birth to the hashtag #ReleaseTheSnyderCut.
RELATED: 'Justice League' Star Ray Fisher Reveals Joss Whedon Cut Most of Zack Snyder's Cyborg Scenes
Snyder and the rest of the cast took notice. And in 2020, the director revealed he was working on completing his vision so fans would get the Snyder Cut they were asking for. When talking to the Hollywood Reporter in 2020, he revealed that Warner Bros. made a $20 million investment into the film, allowing him to bring in the elements and characters that he initially planned to.
"It will be an entirely new thing," Snyder explained. "Especially talking to those who have seen the released movie, a new experience apart from that movie. You probably saw one-fourth of what I did."
What is Zack Snyder's net worth?
Snyder started his career in 2004 with the blockbuster film Dawn of the Dead. He wrote and directed 300 in 2006 and helmed popular sci-fi projects like Watchmen, Legend of the Guardians: The Owls of Ga'Hoole, and Sucker Punch.
In 2013, Snyder kicked off the next phase of the DCEU with Man of Steel, starring Henry Cavill as Superman. He directed the sequels Batman v Superman: Dawn of Justice and Justice League and served as an executive producer on Suicide Squad, Wonder Woman, Aquaman, and Wonder Woman 1984. Snyder will also produce the upcoming DC films, The Flash and The Suicide Squad.
RELATED: Zack Snyder's 'Justice League' to Feature 'A Lot More' of The Flash and His Time-Traveling Abilities
According to Celebrity Net Worth, Snyder's net worth in 2021 is $60 million. The director recently revealed that he traded in his paycheck for the new Justice League for more creative control.
"I'm not getting paid," he told Variety. "I didn't want to be beholden to anyone, and it allowed me to keep my negotiating powers with these people pretty strong."
What is Joss Whedon's net worth?
Whedon started his Hollywood career as a staff writer for Roseanne and Parenthood. In 1995, he earned an Academy Award nomination for co-writing the screenplay for Toy Story. But his most notable early project is Buffy The Vampire Slayer, a series he wrote and directed from 1997 to 2003. He created popular shows like Angel and Firefly and wrote several Dark Horse and Marvel Comics, including Fray and Astonishing X-Men.
Whedon then started his journey with Marvel. He co-wrote and directed The Avengers in 2012 and its sequel, Avengers: Age of Ultron, in 2015. And for Marvel Studios, he created the superhero TV series, Agents of S.H.I.E.L.D.
RELATED: 'Justice League' Star Ray Fisher Claims DC Films President Ready to Throw Joss Whedon 'Under the Bus'
Snyder and Whedon are both successful Hollywood writers/directors. But it seems Whedon has a higher net worth. As reported by Celebrity Net Worth, Whedon's fortune stands at around $100 million in 2021, about $40 million above Snyder's. However, with all the allegations of abuse he currently faces, Whedon's net worth may take a hit in upcoming years.