'Justice League': Zack Snyder Was Forced to Cut Green Lantern Scenes He Shot in His Yard
Zack Snyder was ready to introduce a new Green Lantern to the DCEU, but the studio forced him to cut the character out entirely.
Zack Snyder's Justice League features new characters not seen in the 2017 version. The film includes scenes with The Joker, Martian Manhunter, and Darkseid, but it was also supposed to introduce John Stewart as the Green Lantern. 
Zack Snyder shot some Green Lantern scenes in his yard. But ultimately, the director says the studio forced him to cut the character out entirely.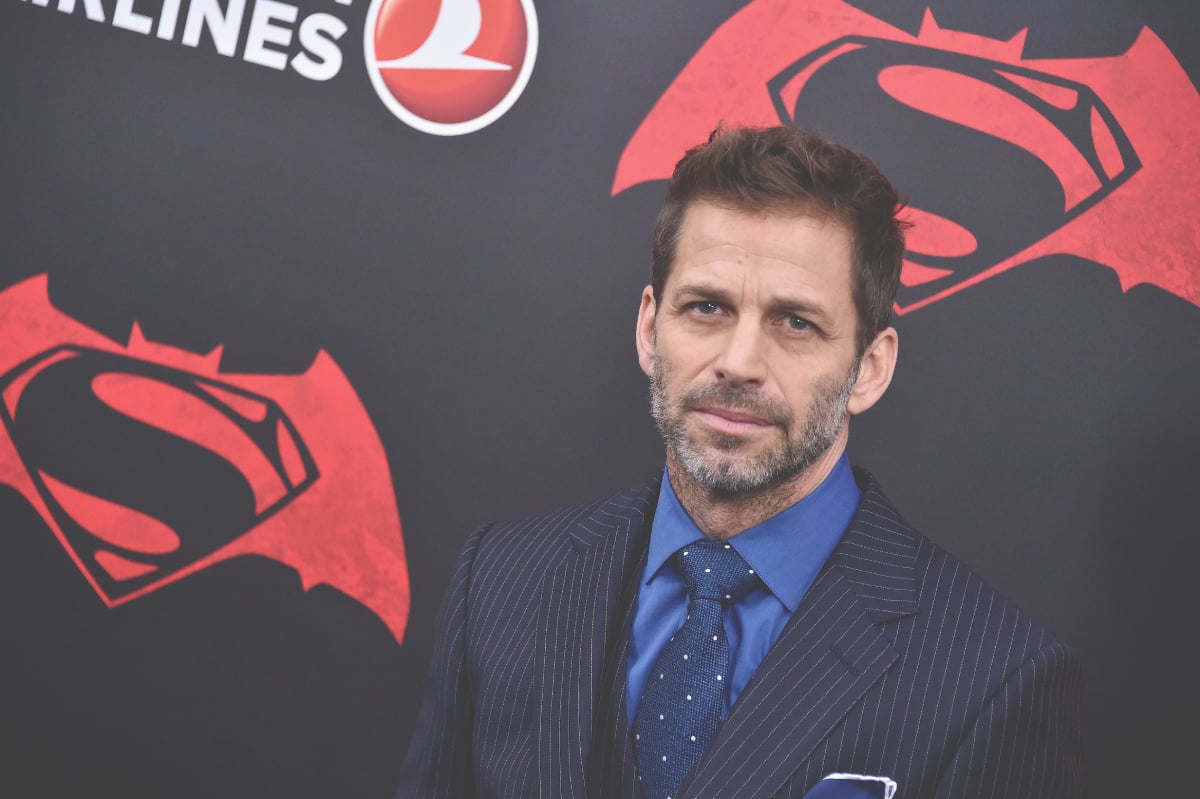 'Zack Snyder's Justice League' features new characters and story arcs
Unlike Joss Whedon's 2017 movie, Zack Snyder's Justice League is much more character-driven. For starters, the film dives deeper into Victor Stone's (Ray Fisher) and Barry Allen's (Ezra Miller) past, family life, and abilities. And it takes more time to explore the motives behind Steppenwolf's plot to take over Earth.
The new Justice League also introduces a host of new characters. Darkseid is revealed to be the real big bad. Martian Manhunter (Harry Lennix) comes to Bruce Wayne (Ben Affleck) as an ally. And in flashbacks, Victor's mom, Dr. Stone (Karen Bryson), is shown as his inspiration and light.
The film also featured Barry's love interest, Iris West (Kiersey Clemons), and Starlabs scientist Ryan Choi (Orion Lee).
Fans also got a glimpse of two Green Lanterns
Zack Snyder's Justice League flashes back to the first time Darkseid tried to take over the planet. In the historic war scene between Earth's guardians and the world-demolishing villain, fans caught their first glimpse of the Green Lantern Corps' Yalan Gur. The CGI character dons a glowing green ring, which is lost when Steppenwolf strikes him down.
In the ending epilogue of the film, Bruce dreams of a post-apocalyptic world. The Knightmare sequence features the slain body of Kilowog, who in the DC comics is known as a trainer and drill sergeant for the Green Lantern Corps.
But the biggest Green Lantern scene was cut from 'Zack Snyder's Justice League'
Along with Yala Gur and Kilowog, Snyder planned to introduce John Stewart's Green Lantern in his Justice League. And when Warner Bros. refused to give him the resources to make anything new, the filmmaker started shooting scenes in his yard. 
"During production, that was a thing they (the studio) insisted on," Snyder told Esquire. "And I shot stuff anyway, of course, in my yard. And one of the things I shot was the Green Lantern scene."
Executives noticed the film's additional scenes and demanded they be removed. Snyder responded by threatening to quit. But with fans in mind, he eventually agreed.
"I felt bad," he explained. "The truth is I didn't want the fans to not have a movie just based on that one stand that I was going to take."
John Stewart was the first Black superhero to appear in DC comics. So taking this iconic character out of the film was not easy for Snyder. 
"The Green Lantern was John Stewart, and that was part of it too," the director noted. "I was like, I don't want to take a person of color out of this movie. I'm not going to do it. And, but then, but I felt like having Harry Lennix's Martian Manhunter at the end was, that was OK."
Zack Snyder's Justice League is currently streaming on HBO Max.