Will Justin Bieber's 2021 Album Compete With That of Ex-Girlfriend Selena Gomez?
Selena Gomez and Justin Bieber both have upcoming projects dropping in early 2020. Are the exes bound to compete on the charts?
Plenty of highly anticipated albums are due out in 2021. Among those are singer Justin Bieber's as-yet-untitled/not-yet-officially announced upcoming one and the recently announced EP of his ex-girlfriend, Selena Gomez. Will their projects go head-to-head, or will they be staggered to minimize competition?
Justin Bieber and Selena Gomez famously dated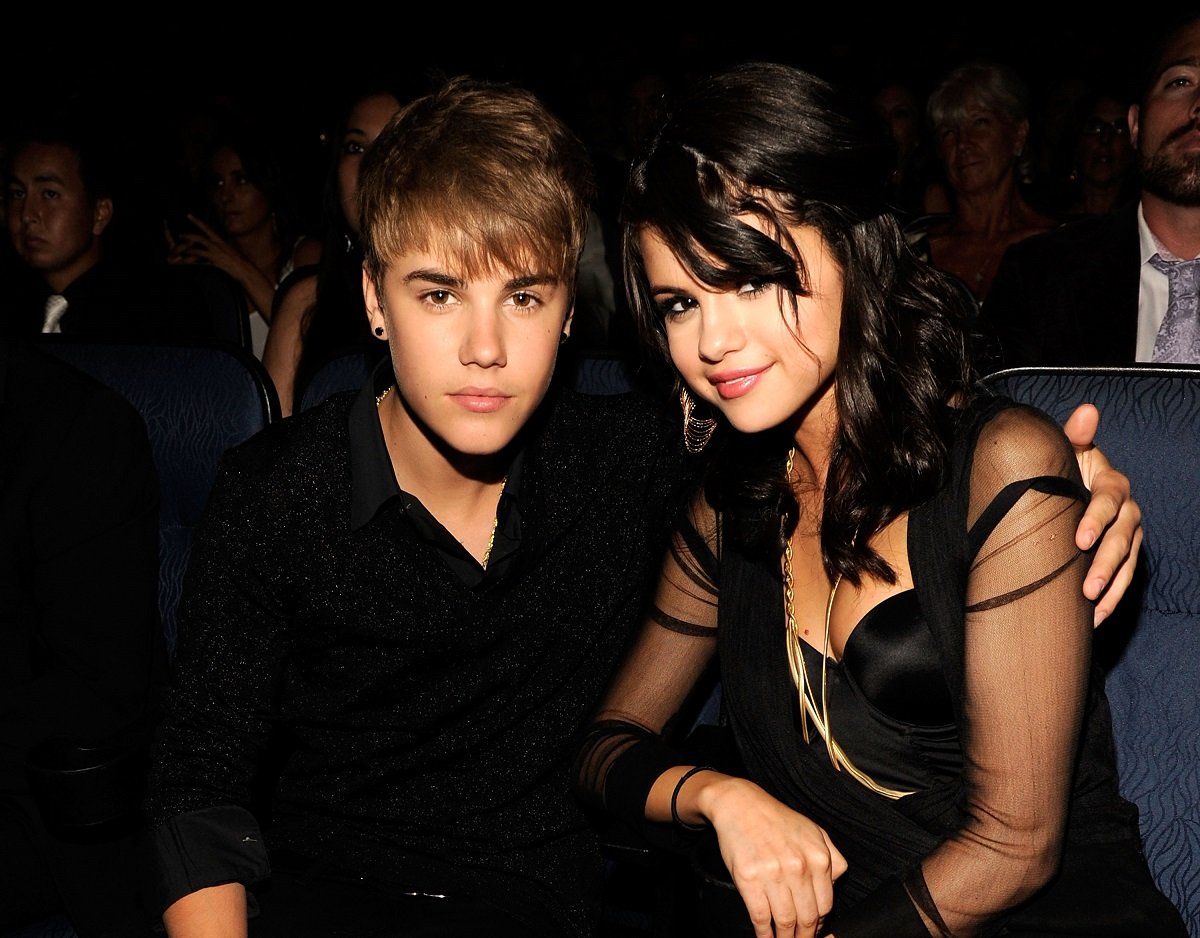 The rising pop star and the Disney darling were first linked in 2010. They denied dating rumors at first before stepping out publicly in early 2011. Bieber and Gomez spent the next year or so as one of the most-talked-about young couples of the tween set. But soon, their relationship veered into on-again, off-again territory.
Relationship rumors continued to follow Gomez and Bieber. And the songs they released, which fans concluded were about one another, didn't help them subside. By this point, they had learned not to confirm their relationship again. The last time they reportedly dated was early 2018. Bieber married his now-wife, Hailey Bieber, later that year.
Gomez released 'Rare' a month before Bieber's 'Changes'
On the subject of their music, both Gomez and Bieber took time off from releasing albums for years. In October 2019, Gomez dropped back-to-back singles, Lose You to Love Me and Look at Her Now. An album, Rare, followed on January 10, 2020 — her first since 2015's Revival.
Biber's trajectory followed a similar timeline. In December 2019, he announced his upcoming album. The first single, "Yummy," dropped on January 3, 2020. It was followed by his fifth studio album, Changes, on February 14, 2020. It appeared as though Gomez and Bieber's labels were staggering their release dates.
Bieber dropped singles in 2020 and 2021
While a typical release cycle for an artist is about two years between albums, the last year has been anything but usual. Bieber remained creatively spurred on through 2020, releasing new singles "Holy" in September 2020, "Lonely" in October, and "Anyone" in January 2021.
Gomez felt the pull to make more musical as well. In addition to numerous other projects, like her HBO Max cooking show Selena + Chef and filming her new Hulu show Only Murders In the Building, Gomez dropped single "De Una Vez" on January 14, 2021, with another single, "Baila Conmigo," following two weeks later.
Gomez announced her Spanish-language EP
Apparently, the new year is the time for these kinds of announcements if you're Bieber and Gomez. The same day Gomez teased "Baila Conmigo" (January 26, 2021), Bieber dropped his own hints. He shared a photo of himself in the studio, tweeting, "Going over tracklisting for the album."
The next day, Gomez's team ramped up her promotion. She revealed that "De Una Vez" and "Baila Conmigo" are the first two singles off her upcoming EP, Revelación. "my first ever Spanish EP, is out March 12," she tweeted, complete with new artwork for the project. Though Bieber hasn't announced a release date for his album, there could be overlap.