Justin Bieber Accused of Sexual Assault in Lengthy Social Media Post
Following the allegations leveled against Chris D'Elia and Ansel Elgort, Justin Bieber is one of the latest celebrities to be accused of sexual assault.
During the week of June 15, numerous Twitter users took to the platform to share their stories about surviving sexual assault and dropped names of the alleged offenders. In the dark morning hours of June 21, Bieber was trending for that reason.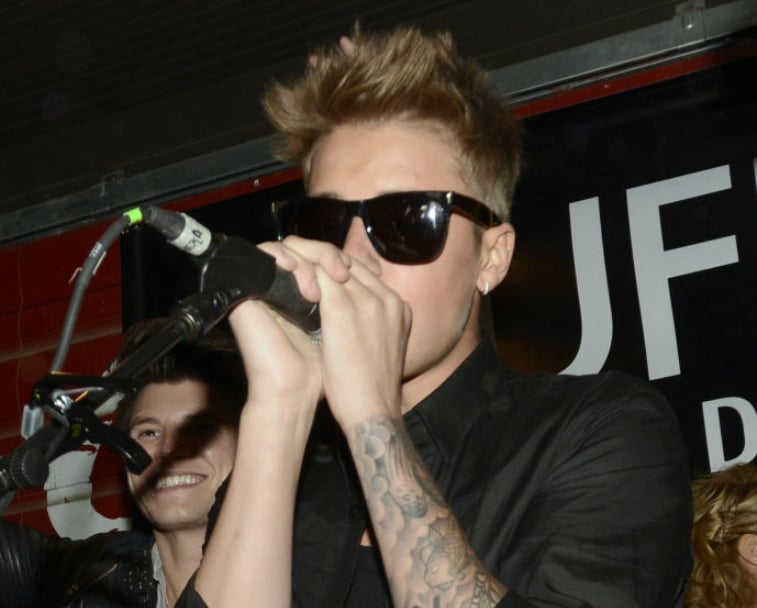 Bieber was accused by an anonymous woman
A woman who only wanted to be identified as "Danielle" shared an extensive post on social media detailing her alleged encounter with Bieber.
She stated that at the time, she was 21 years old and he was 20. Danielle and her friends attended an event in Austin, Texas on March 9, 2014 that was hosted by Bieber's manager, Scooter Braun. She said the singer surprised everyone at the Austin venue.
Danielle wrote she and her friends were approached by a man offering to arrange a photo op with Bieber. They agreed, and after being invited over to the Four Seasons to hang out, all the women went. Danielle said her friends were taken to a separate room while Bieber escorted her alone to a different room.
According to her account, Bieber took her phone and told her not to tell anyone about the encounter. "That's when I asked myself how in the world is this normal? I'm in a hotel room with Justin Bieber. I then began to think that this was suspicious. I asked him where Selena was to make conversation, he told me not to worry about it and that she'll come up to the room later."
She goes on to say she kept asking questions, but Bieber started kissing her, and that led to a make-out session until she tried to cut things off. Before and after the alleged assault, thoughts of Bieber's then-girlfriend, Selena Gomez, popped into her mind. Pop Crave has screenshots of Danielle's story.
What Bieber's camp says so far
Once Danielle's story started picking up speed on Twitter, someone from Bieber's camp sent a private message to a fan to refute the dates and locations mentioned in the accuser's story.
Allison Kaye, who is president of Scooter Braun's SB Projects, entered into a private Instagram chat with a Bieber fan to address the accusations.
The fan posted clips of their exchange on Twitter, and Kaye stated they are looking into the claims, but at first glance, the tale sounded suspicious to them.
Kaye wrote, "After the event on March 9, Justin stayed at the Airbnb where I was also staying. And any hotel reservation he had in Austin didn't begin until the following night and was at the Westin not the Four Seasons. So this is factually impossible."
Twitter users posted their own claims
In an attempt to verify Kaye's version of events, some Twitter users searched for old posts with Justin Bieber tags for the dates and locations in question. Old, random tweets were found that mentioned Bieber spottings in or around the Four Seasons in March 2014.
This led some social media users to believe that "Danielle" may have supporting evidence for her claim, although many of Bieber's fans do not believe the accuser.
At the time of this writing, some fans are reaching out to Bieber's team for a response, and it sounds like one is coming down the pipeline soon.  
How to get help: In the U.S., call the RAINN National Sexual Assault Telephone Hotline at 1-800-656-4673 to connect with a trained staff member from a sexual assault service provider in your area.