Justin Bieber Admits He Had an 'Emotional Breakdown' After Marrying Hailey Bieber
Justin Bieber and Hailey Bieber tied the knot in 2018. Since then, they have been open about some challenges they face in their marriage, including an 'emotional breakdown.'
In 2018, Justin Bieber and Hailey Bieber got married, to the surprise of many fans. Later this year, the couple will be celebrating the fourth anniversary of their marriage. 
Justin recently opened up about the early days of his marriage to Hailey, and he admitted that he had an "emotional breakdown."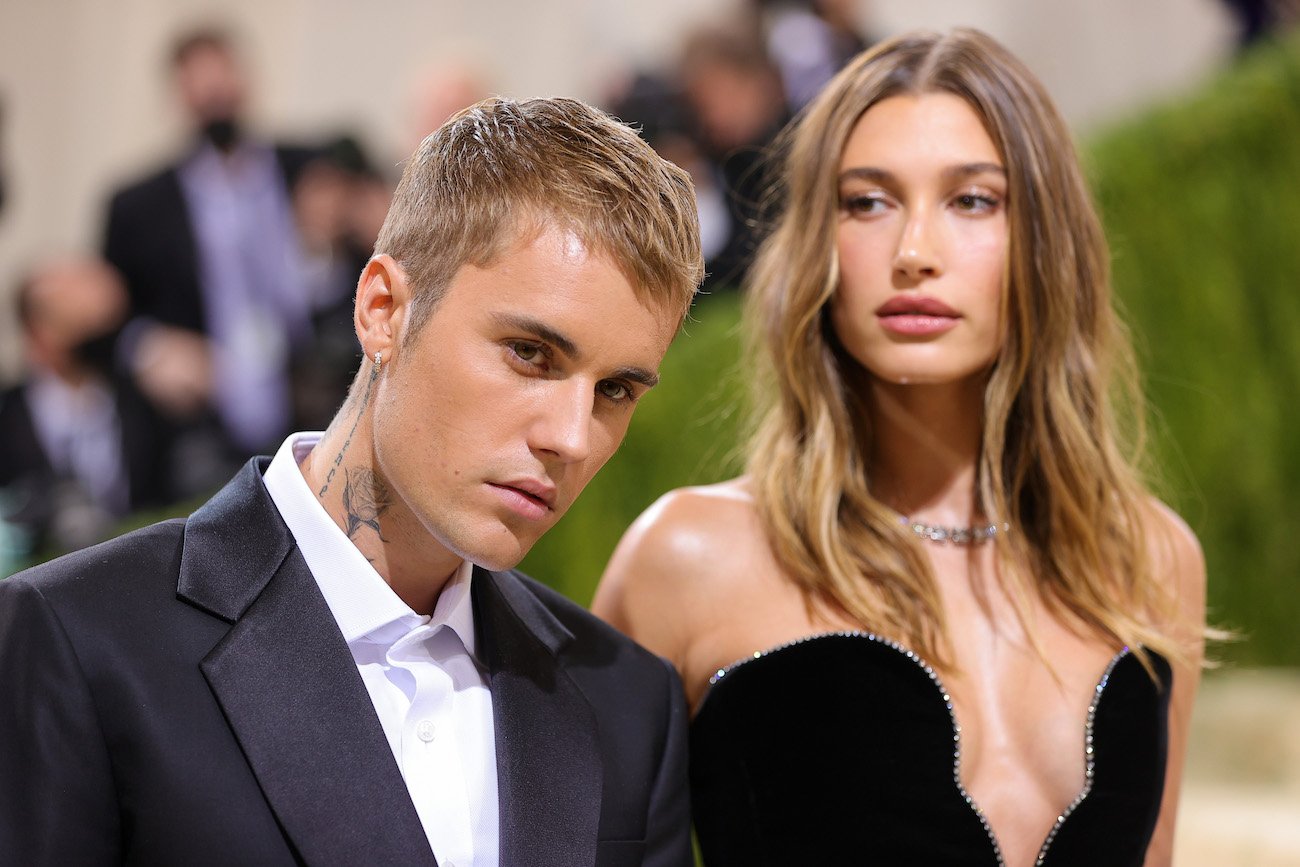 Justin Bieber once revealed their first year of marriage was 'really tough' 
There is a common saying that the first year of any marriage is rather difficult. And it seems Justin agrees, as he shared in an August 2021 interview with GQ.
"The first year of marriage was really tough," he explained, "because there was a lot, going back to the trauma stuff. There was just lack of trust. There was all these things that you don't want to admit to the person that you're with, because it's scary. You don't want to scare them off by saying, 'I'm scared.'"
Justin also said that, at the time, he was walking "on eggshells."
Justin Bieber admits he had an 'emotional breakdown'
Justin recently talked about the early days of his marriage again in a new interview with Apple Music's Ebro Darden.
"I remember when I first got married, I hit a little bit of an emotional breakdown because I thought marriage was going to fix all my problems and it didn't," Justin said (via People). "It just kind of was a reflection of like, man, you're a bit of a hypocrite man." 
He continued, "You want your wife to do something that you're not doing and it's like, it's hard sometimes to look in the mirror and really have to realize, man, maybe you're not the person that you necessarily thought that you were. And that's just a result of trauma and life circumstances."
How Justin and Hailey Bieber improved their relationship
Justin and Hailey have both shared how they rose above the challenges together.
For example, they are both religious, and Justin explained that his faith helps him to forgive himself. He told Darden, "Just the idea that I'm forgiven and that he's walking me through this journey and day by day, I get to just get better and better and not be too hard on myself."
In an interview with Elle in March 2021, Hailey explained that she and Justin are continuing to learn about each other and make things work with each other.
"I learn new things about him and about myself and about our relationship all the time," she said. "Do we have little fights and stuff that we have to work through sometimes? Yeah, of course, but it really doesn't ever feel like work, because I love him so much. I see forever with him."
At the end of the day, Justin told GQ he is simply grateful to have stability in his marriage with Hailey, especially because, growing up as a child star, he did not have that.
"We're just creating these moments for us as a couple, as a family, that we're building these memories. And it's beautiful that we have that to look forward to," he said. "Before, I didn't have that to look forward to in my life. My home life was unstable. Like, my home life was not existing. I didn't have a significant other. I didn't have someone to love. I didn't have someone to pour into. But now I have that."