Justin Bieber Reveals Why He Had Doubts About His Relationship with Hailey Bieber
Justin Bieber confessed to having doubts about his relationship with Hailey Bieber and shared the reason why.
Justin Bieber is opening up about his relationship with Hailey Bieber. On Jan. 28, he stopped by The Ellen DeGeneres Show where he talked about their whirlwind romance and engagement. Bieber admitted that he initially had doubts about marrying Hailey and shared why he was scared to pop the question.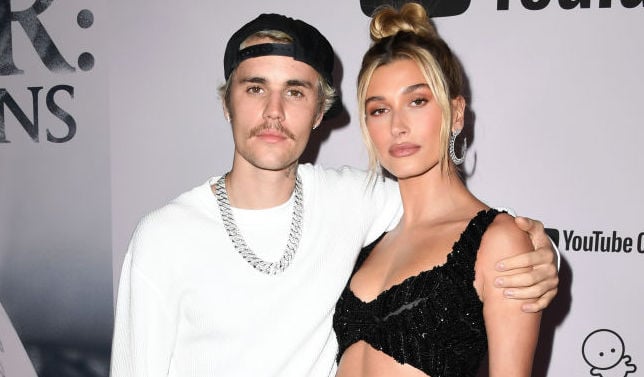 A look back at Justin and Hailey Bieber's relationship
Their love story began in 2009 when Hailey met Bieber at a fan event. They went on to become friends and often spent time together.
The two first sparked dating rumors in 2014 after they were seen hanging out on multiple occasions, but Hailey shut them down in an interview with E! News.
"I've known him since I was so young — since I was like 13 — and we've just been good friends over the years," she said. "We have just stayed close and there's nothing more to it than that."
But things became more and more serious. Although they tried to avoid putting a title on their relationship, both Bieber and Hailey admitted to having feelings for each other in 2016.
The same year, they had some kind of falling out. Hailey told Vogue in an interview published in January 2019: "Negative things happened that we still need to talk about and work through."
She described their fallout as a "very dramatic excommunication." Hailey added: "There was a period where if I walked into a room, he would walk out."
Justin and Hailey Bieber moved on and came back together
Bieber moved on with Sofia Richie — and then Selena Gomez, whom he dated off-and-on over the years. He and Gomez dated for about four months before breaking up for good in March 2018.
After the split, Bieber rekindled things with Hailey. Four months after his split from Gomez, Bieber popped the question during a trip to the Bahamas.
In September 2018, Bieber and Baldwin secretly wed at a New York City courthouse. A year later, they had a larger ceremony for all of their family and friends.
Justin Bieber opens up about their relationship to Ellen DeGeneres
Bieber admitted to Ellen that he was "extremely nervous" to propose and settle down with Hailey.
"In the past, we talked about me asking the question and I felt like she would say yes, so I wasn't really nervous about the saying yes," he began.
"But I think I was more nervous about: Am I going to make this commitment?" Bieber continued. "Am I able to make this commitment as a man and be able to honor what I say? Because that's a serious commitment when you say you're going to love someone for better, for worse and be faithful. That's huge. Am I able to do that? So I think that is really what I was battling with."
But he said he came to realize how much Hailey was worth it and how he truly wanted to be married.
"I finally was like, 'You know what, I'm going to make the decision and follow through with it,'" Bieber continued. "Be a husband. This is what I've always wanted. I'm going to just choose this woman and just do it."
He added that he is "glad it worked out because she is an amazing, amazing, amazing person. She really is. She's super precious. I enjoy spending my life with her."
Aww! Here's wishing them a lot more joy and happiness.