Is Justin Bieber a Fan of BTS? His Instagram Post Has ARMY Screaming This Fan Chant
There are a few surprising BTS fans out there. From talk show host Jimmy Fallon to wrestler John Cena to the Fault in Our Stars actor Ansel Elgort and even "Yummy" singer Justin Bieber, who posted a TikTok featuring a "fan chant" of the boy band. Is Justin Bieber a fan of BTS? Here's what we know about this artist and his relationship with the K-pop group.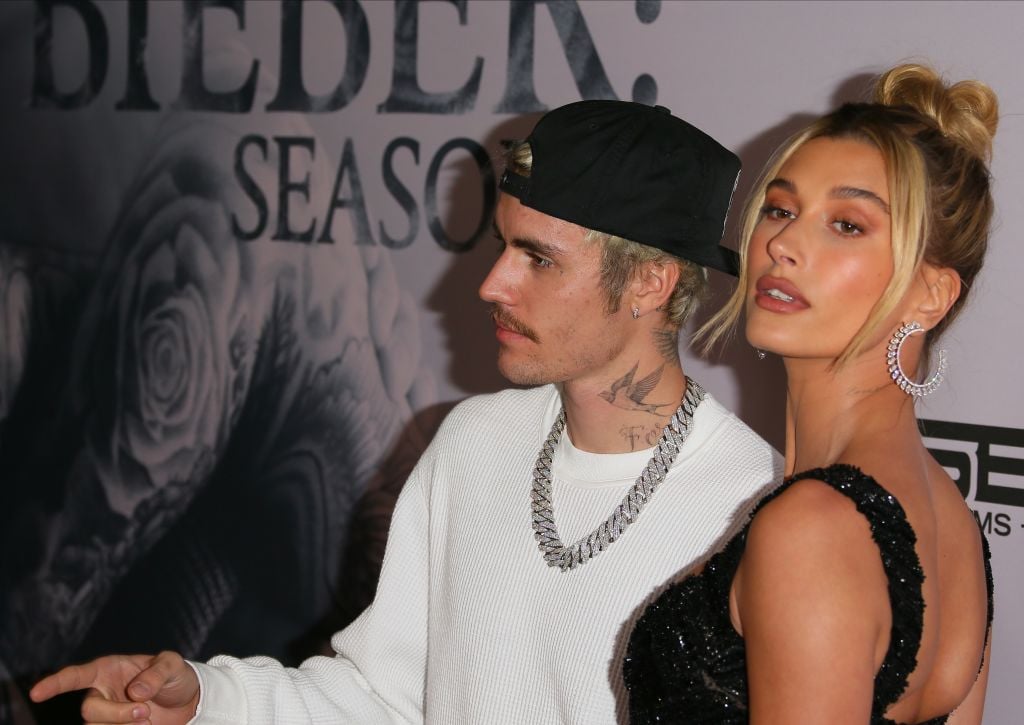 Justin Bieber posted a BTS fan chant on Instagram and TikTok
With social distancing in full swing, some celebrities took to social media, sharing their love for other celebrities and performers. One of those was Justin Bieber, who posted a video with a song quickly recognized by fans of the K-pop group, BTS.
As "Spring Break" played in the background, Justin Bieber (kind of) mouthed the words to the BTS fan chant with the names of the members, "Kim Namjoon! Kim Seokjin! Min Yoongi! Jung Hoseok! Park Jimin! Kim Taehyung! Jeon Jungkook! BTS!" This doesn't come as a surprise to some BTS fans, who noted that the singer tweeted by BTS in the past.
Is Justin Bieber a fan of BTS?
Did Justin Beiber actually know what he was singing? He is actually a fan of BTS? According to Teen Vogue, "'Don't know what this is,' the singer captioned the video. And, well, that closes our case. He has no idea he was mouthing BTS, but we have a hunch that he will probably find out soon."
This wouldn't be the first time Justin Bieber flubbed words to be "funny." (Some viewers remember the infamous "Depacito," "I don't know the words so I say Dorito" moment.) However, Justin Bieber previously shared his support of this K-pop group, primarily on Twitter.
"My guys from @BTS_twt out here killing it. Congrats fellas," Justin Bieber wrote on Twitter.
"Happy bday #JUNGKOOK. They ain't ready :) now watch this tweet go crazy," he tweeted during August, which was met with some criticism from the BTS Army.
Some BTS members posted videos of themselves listening to Justin Bieber
It's no surprise, either, that members of this K-pop group listen to Justin Bieber. During one interview for The Hollywood Reporter, the performers shared that Justin Bieber was one of their musical inspirations growing up. For one Twitter post, V had the song "Intentions" playing in the background.
"I like this song," V captioned the tweet. The video featured V signing autographs and singing along with the chart-topping song. Of course, he was wearing a mask because of the coronavirus (COVID-19) pandemic. The tweet earned almost 2 million likes in a matter of weeks. 
It's unclear whether or not these musicians have ever met before, although they've both been present at a number of award shows. Hopefully, a union will happen sometime in the future. Some fans even hope for a collaboration between the two artists.
Music by BTS, including their recently released album, Map of the Soul: 7, is available for streaming on Spotify, Apple Music, and most major platforms. Justin Bieber's "Intentions" is also available on most music platforms.