Justin Bieber Can't Stop Talking About His Sex Life & People Are Over It
Justin Bieber can't stop telling people just how happy he is with his wife of one year, Hailey Baldwin. After a pretty fast courtship, the two got engaged and quickly married back in 2018. Since then, the couple has thrown a ridiculously expensive wedding and faced Bieber's health concerns hand-in-hand. While their marriage hasn't necessarily been a walk in the park, Bieber has been persistent about the fact that all is well in the bedroom between himself and his wife.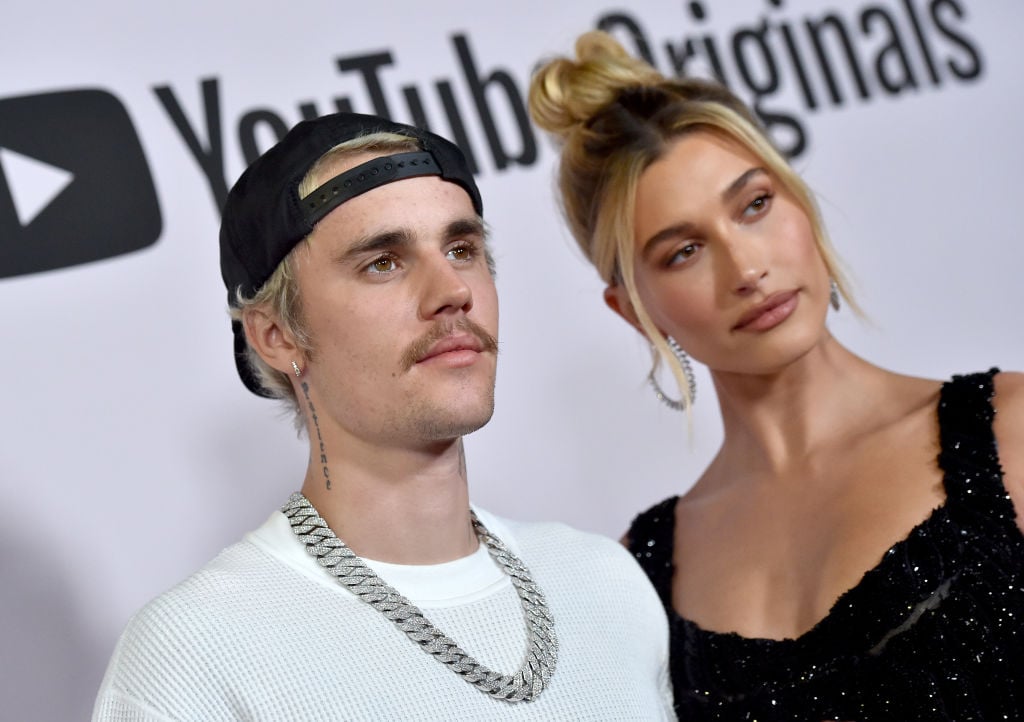 The singer gets candid about Yummy
When Bieber released his first solo single in nearly four years fans were ecstatic. "Yummy" is fairly catchy, but many fans weren't impressed with the meaning behind the song. Bieber revealed on The Ellen DeGeneres Show that the song's lyrics actually served as a euphemism for his sex life with his wife. Though the moment with DeGeneres was uncomfortable and awkward, most fans quickly looked past it. But now, Bieber has continued to talk about his sex life in an unsolicited way and people are not impressed.
Justin Bieber talks about his sex life at a concert
Recently, at one of Bieber's concerts, a fan asked the "What Do You Mean" singer how he likes to spend his free time when he wasn't creating new music. "It just depends who I'm with," Bieber admitted casually. But, then he went on to share a little too much information. "When I'm with my wife, we like to…you guys can guess what we do. It gets pretty crazy…that's pretty much all we do," the singer continued. "We like to watch movies, we like to Netflix and chill, but we definitely do more of the chilling," Bieber concluded.
While there's certainly nothing wrong with Bieber having a healthy sex life with his wife, many people are confused as to why Bieber constantly feels the need to share details with everyone. In fact, critics are beginning to believe that Bieber has an ulterior motive for speaking about these intimate details so frequently. Some people feel that he is using his relationship with Baldwin to self-promote his new album. "He's still trying to 'promote' his marriage I see!" one person wrote on Instagram.
Criticism for Bieber and his wife, Hailey Baldwin Bieber
Other people theorized that Bieber focuses on his sex life so much because he is unhappy with his wife. "He wants the lyrics of his new songs to be true so badly. He's desperately trying to trick himself into feeling and believing what he's saying. It's obvious that it's forced and their relationship is not based on a warm and real love," one person declared on Instagram. Others even declared that it was a two-way street and Baldwin only married Bieber for clout and money.
The couple seems to be happily married
But, despite the negativity that Bieber and Baldwin receive, they seem to be happy in their marriage. In Bieber's new documentary, both of them claimed that the other still makes them nervous. In fact, in a recent interview with Elle, Baldwin shared that she and her husband are so cutesy with one another, it makes their friends nauseous. "We'll get on the phone with each other and be all cute and annoying, doing baby talk, and my friends will be in my ear like, 'Uhh, I literally want to puke. I hate you guys'" the model claimed. It seems that despite the naysayers, the couple is thriving in their relationship. But, let's hope that Bieber learns to keep the personal details to himself.