Justin Bieber Says Wife Hailey Baldwin Smells Like Ariana Grande
Justin Bieber and Hailey Baldwin are an extremely famous young couple. He is an internationally-recognized pop star while she is one of the most popular models around. As such, it comes as no surprise that fans love to know everything about Bieber and Baldwin's relationship.
Recently, Bieber decided to share an interesting fact about Baldwin that not many people know: She smells like Ariana Grande. Read on below to find out why Baldwin has this smell.
Justin Bieber and Hailey Baldwin have been together since 2018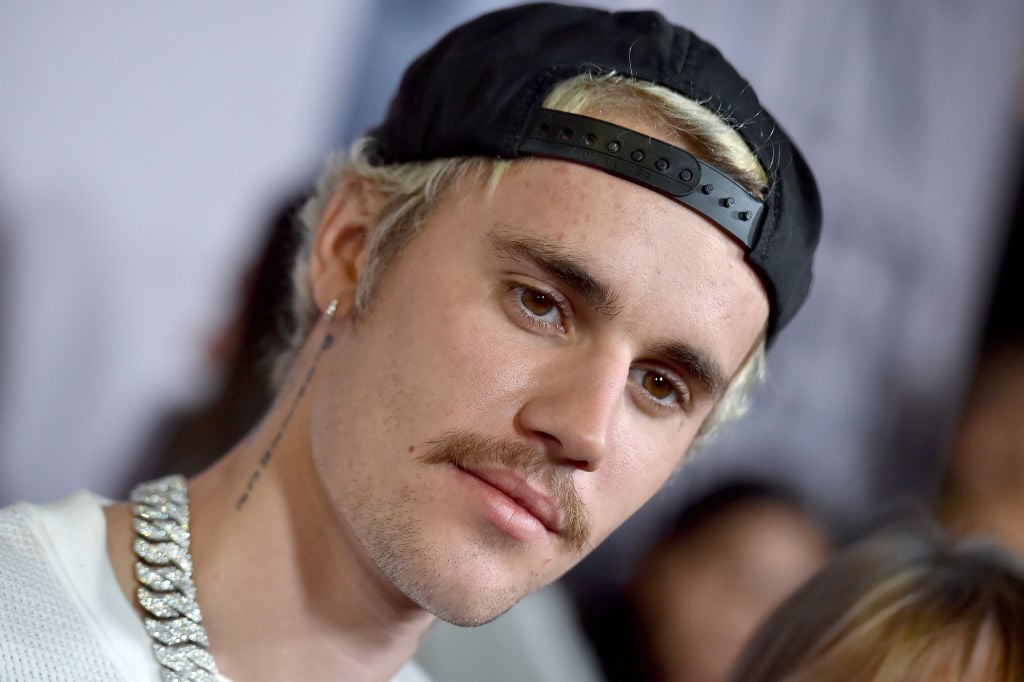 Bieber and Baldwin became friends sometime in 2014. At the time, Bieber was in an on-and-off relationship with Selena Gomez. However, when he and Gomez took a break in 2015, he reportedly dated Baldwin for a bit.
Bieber and Gomez parted ways for good in 2018, and he quickly went back to Baldwin. Bieber and Baldwin got engaged a month later, and they got married in September 2019.
Bieber and Baldwin's relationship has been full of ups and downs. The couple faced many problems in their marriage, such as Bieber's past relationship with Gomez and some mental health issues that are present. However, they are both willing to work on making things better and continue to be going strong with each other.
In a joint interview with Vogue last year, Baldwin said that marriage is "really effing hard," but she and Bieber seem to be just what each other needs.
Bieber shared with the news outlet: "I'm the emotionally unstable one. I struggle with finding peace… Hailey's very logical and structured, which I need… With the lifestyle I live, everything is so uncertain. I need one thing that's certain. And that is my baby boo."
Justin Bieber revealed that Hailey Baldwin smells like Ariana Grande's perfume
Bieber and Baldwin have been open about some deep struggles that they went through, but Bieber recently shared a more fun fact about Baldwin.
In a game on The Ellen DeGeneres Show, Bieber was asked some "burning questions," including what Baldwin smells like. The 26-year-old answered: "She smells like Ariana Grande's perfume. She smells good. It's a good smell. Flowery and, like, fruity. It's good."
Ariana Grande commented on Justin Bieber's revelation
Grande, the namesake behind the perfume in question, caught wind of Bieber's revelation and decided to respond. Grande posted a clip of Bieber answering Ellen DeGeneres' question and commented: "I kno das right."
This might not come as a surprise to fans who have been keeping up with Grande, Bieber, and Baldwin. Over the years, Grande has shown that she is close to the couple.
In fact, Grande and Baldwin have been spotted together several times. The most recent outing seems to be when they were seen eating dinner with other friends in February 2020.
Both Grande and Bieber are also managed by Scooter Braun. Earlier this year, Bieber even gave Grande a public shout-out for encouraging him to get back to the studio after the two of them performed at Coachella 2019 together. He wrote on Twitter: "Thank you for Coachella and helping remind me of what I love to do. Appreciate you so much."
Grande has even defended Bieber and Baldwin's relationship. In 2018, after Bieber and Baldwin got engaged, fans on the internet started saying that Braun was behind the whole thing and that the manager orchestrated the relationship for publicity. In response, Grande took to Twitter to tell fans that celebrities "are human beings who love and have lives."