Justin Bieber Gave His Wife, Hailey Baldwin, an $155,000 Birthday Gift
Justin Bieber simply can't stop telling the world how much he loves his wife, model, Hailey Baldwin. The pair have been married for just over a year and seem to be firmly in the honeymoon phase of their relationship. After a fast courtship and an even faster wedding and marriage, the couple had a second ceremony for their family and friends on September 30, 2019. The couple's second wedding was an expensive occasion, with The Daily Mail reporting that the entire affair cost around 1.3 million dollars.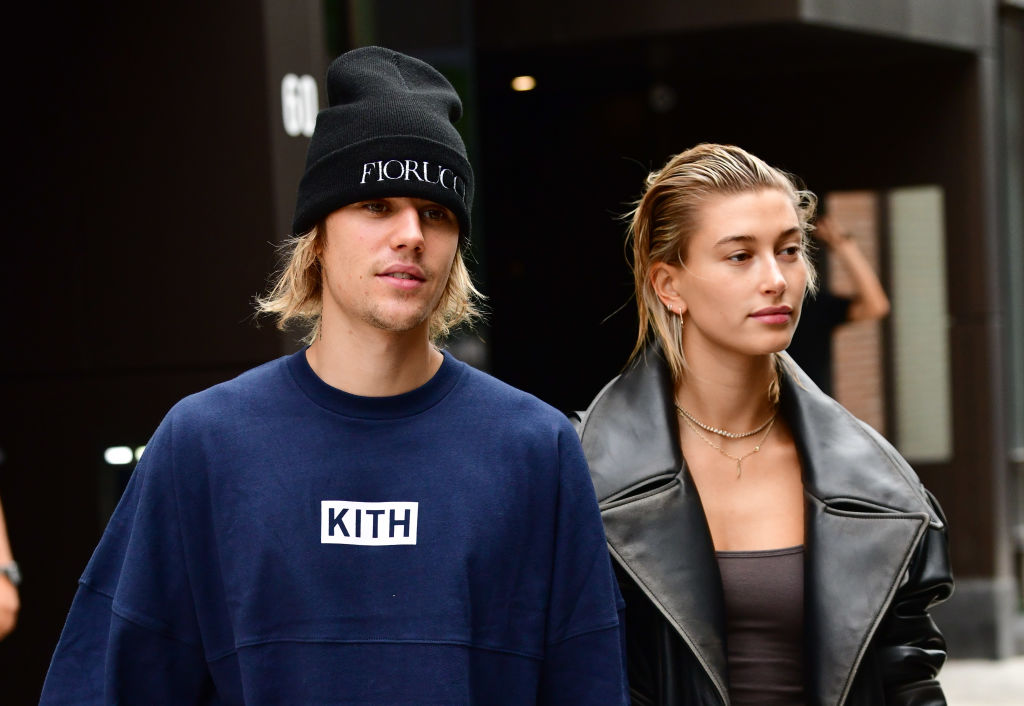 Justin Bieber is always flexing his net worth for his wife
But, Bieber is constantly showing that he's more than happy to throw down some serious dough in order to make his wife happy. He proved this once again this past weekend whilst celebrating Baldwin's 23rd birthday. Taking to his Instagram page, he shared a couple of photos of them from their most recent wedding and penned a sweet message honoring his bride. "Happy birthday babes! You make me want to be better everyday! The way you live you life is so attractive.. ps you turn me on in every way. Next season BABIES," Bieber penned, once again referencing his desire to have children with the model.
Hailey Baldwin celebrates a new age
But, an Instagram post was just one way that Bieber chose to shower his wife in attention for her birthday. The "Boyfriend" singer also showed off the dozens of flower bouquets that he purchased for his wife's special day via his Instagram story. Along with the flowers, were cakes, sweets, and countless other gifts that seemed to overtake the entirety of the couple's kitchen. The pair also celebrated with a very private dinner date that seemed fairly low-key. But, one thing that wasn't lowkey was the wildly expensive watch that the singer purchased for his wife's special day.
Bieber gave his wife an insanely expensive birthday present
Taking to his Instagram page on November 23, 2019, Bieber posted a video of the blinged-out custom watch he gifted to his wife. The watch is encrusted with so many diamonds that it is a bit blinding in the video. "Had to stop by @jadellebh for Hailey's birthday gift flooded AP. ONLY THE BEST FOR MY BOO," the 25-year-old captioned the video of Baldwin's birthday present. The watch, which is designed by Audemars Piguet, is apparently similar in design to the Royal Oak Offshore diamond watch by the aforementioned designer but was custom made for Baldwin. Page Six reported that the estimated value of the watch is an astronomical $155,000, if not more.
Fans react to the gift on Instagram
While some fans were enamored with the gift, calling Bieber the "world's best husband", others were simply not impressed. In the comments of the video, some people noted that Baldwin already had an uber-expensive watch and it was pointless for Bieber to buy another one. Others merely felt that, despite the astronomical price, the watch was simply ugly. "Just a bunch of rocks on a piece of crap… pshhh.. unreal…" one fan commented. "I'll tell you what…I'm not impressed," another chimed in. "I wouldn't wear that on my worst day," another person commented. Though many of Bieber's fans are less than impressed by the gift, as long as his wife likes it, he's in the clear.