Justin Bieber and Hailey Bieber Dropped $25.8 Million On a New Mansion
Justin Bieber and Hailey Bieber have had a great marriage for the last several years and the famous couple just bought a $25.8 million home.
Justin Bieber and Hailey Baldwin have been the center of attention since the global sensation shocked people with not only a commitment but a marriage to the Victoria's Secret model. Individually they have received significant fame and success. And between the two of them, they've obtained a hefty net worth. In fact, the Hollywood couple has even dropped $25.8 million on a new mansion that has everything you could ever dream of and more.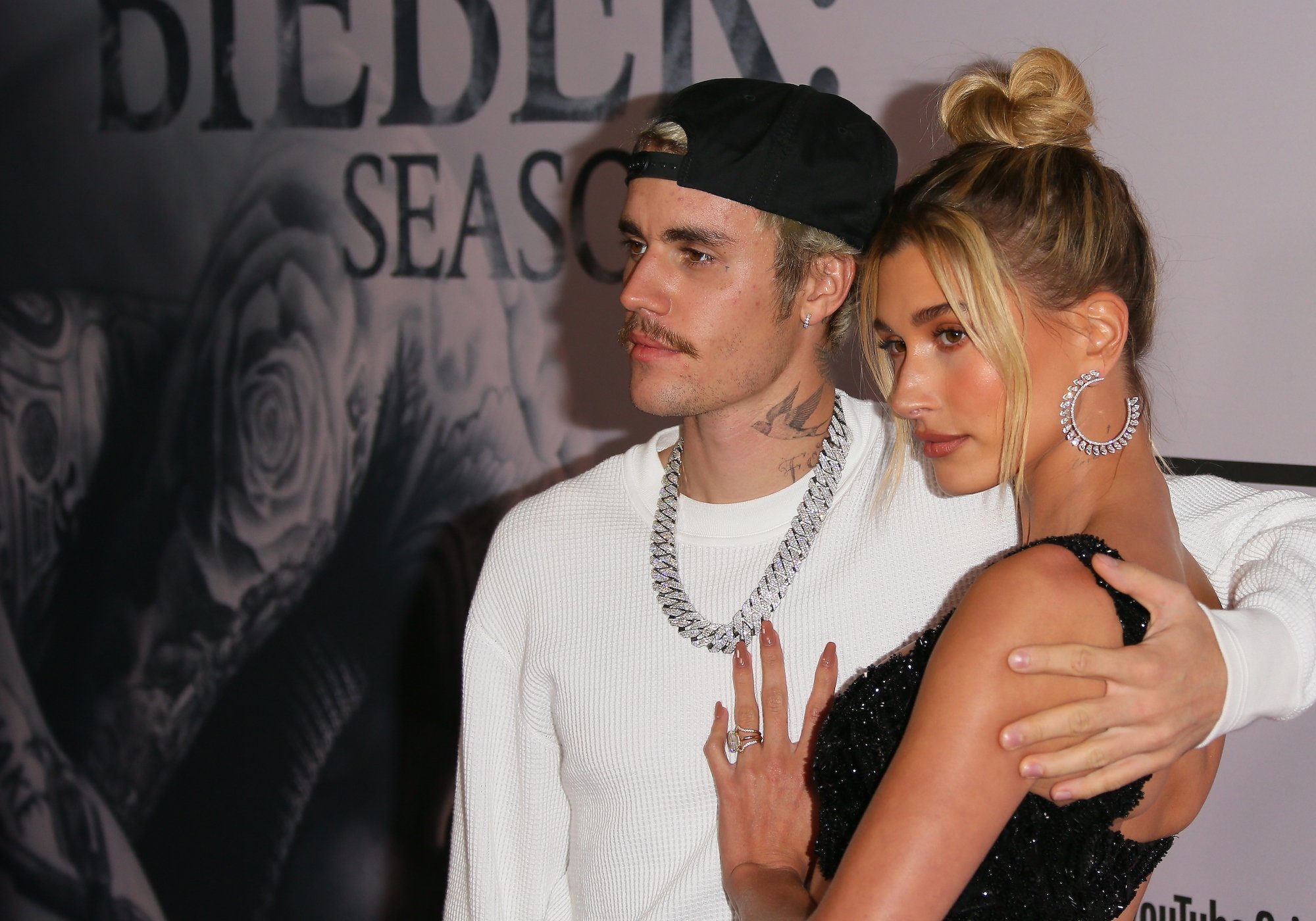 What we know about Justin Bieber's house he purchased for $25.8 million
First off, we know the "Sorry" singer and his model wife are anything but basic, so their $25.8 million house is action-packed with nothing but the most lavish amenities. With that being said, we have discovered more specific details on their new home. The celebrity couple purchased an 11,145-square-foot, 7-bedroom, 10-bathroom mansion in Beverly Park, Los Angeles, People confirms.
A source added, "The house was listed for $27.25 million, but Bieber paid $25.8 million. [The property is] very private with gorgeous lawns, an infinity pool, and a tennis court." According to the house listing on Instagram, it has "a grand 2-story entrance and gallery foyer, large living room, den, library, formal dining room, gourmet kitchen with top of the line appliances, a great open family room, and a spectacular theater."
Adding details like an 'infinity-edged swimming pool,' tennis court, outdoor living and dining room with 'BBQ & pizza oven,' koi pond, palatial master suite, and dual closets and bathrooms with 'heated floors.' It's safe to say Justin Bieber and Hailey Bieber went all out on their new home and plan to keep it for a while since they bought it instead of renting this time. It isn't their only home, however, and likely won't be their last.
How much is Justin Bieber worth?
Justin Bieber's net worth was already at a shocking $265 million in 2018. As of 2022, Celebrity Net Worth reports he's sitting pretty at $285 million with a salary of $80 million — making him one of the highest-paid entertainers in the industry.
As of 2022, the American model and actor is worth an incredible $20 million, according to reports from Celebrity Net Worth. She's made her money through modeling (runways, huge campaigns, etc.), music video appearances, co-hosting TBS's Drop the Mic, and featured covers like Elle Magazine and Harper's Bazaar.
Individually, Justin Bieber is worth way more than his wife, but together they have a whopping $305 million net worth that only keeps growing as the young stars continue on their career paths. 
Justin and Hailey Bieber's relationship
After dating Selena Gomez on and off since 2010 and officially calling it quits in 2017, Bieber tied the knot with Hailey Baldwin less than a year later. While this shocked many fans and they swore there's no way it would work, the two stars are still going strong today. Of course, it isn't always easy, and they have their highs and lows like any other marriage. The difference is they're working toward a better future together and setting rules to keep them on track. One rule, in particular, is that they don't poke at the past when they're in an argument to keep the fight fair. 
It's hard not to see the positive impact the model has had on him. Take, for instance, the "Yummy" singer's Instagram post for Women's Day. "I know I have been naive and haven't been empathetic toward women in the past and have overlooked their struggles," he wrote. "I am learning every day beside my wife as I see all of the struggles she faces that I will never have to face. I am committed to being better and more aware of the struggles women face that men never will!"