Justin Bieber Gives Poor Medical Advice, Then Tells a Doctor to 'Fu*K off' When He Gets Corrected
Justin Bieber got into an Instagram spat with a doctor after he was corrected about the inaccurate medical advice that he gave to his millions of fans.
Like him or not, Justin Bieber has always had a massive following. Thanks to singles like "Baby" and "Boyfriend", the 26-year-old has built his career as a singer and songwriter. With millions of fans, Bieber has no small amount of influence. On Instagram alone, the "Yummy" singer boasts a whopping 144 million followers. Many of those followers take Bieber's word at law because of his celebrity status. This is why it's so important for Bieber to be mindful of the things that he says and does.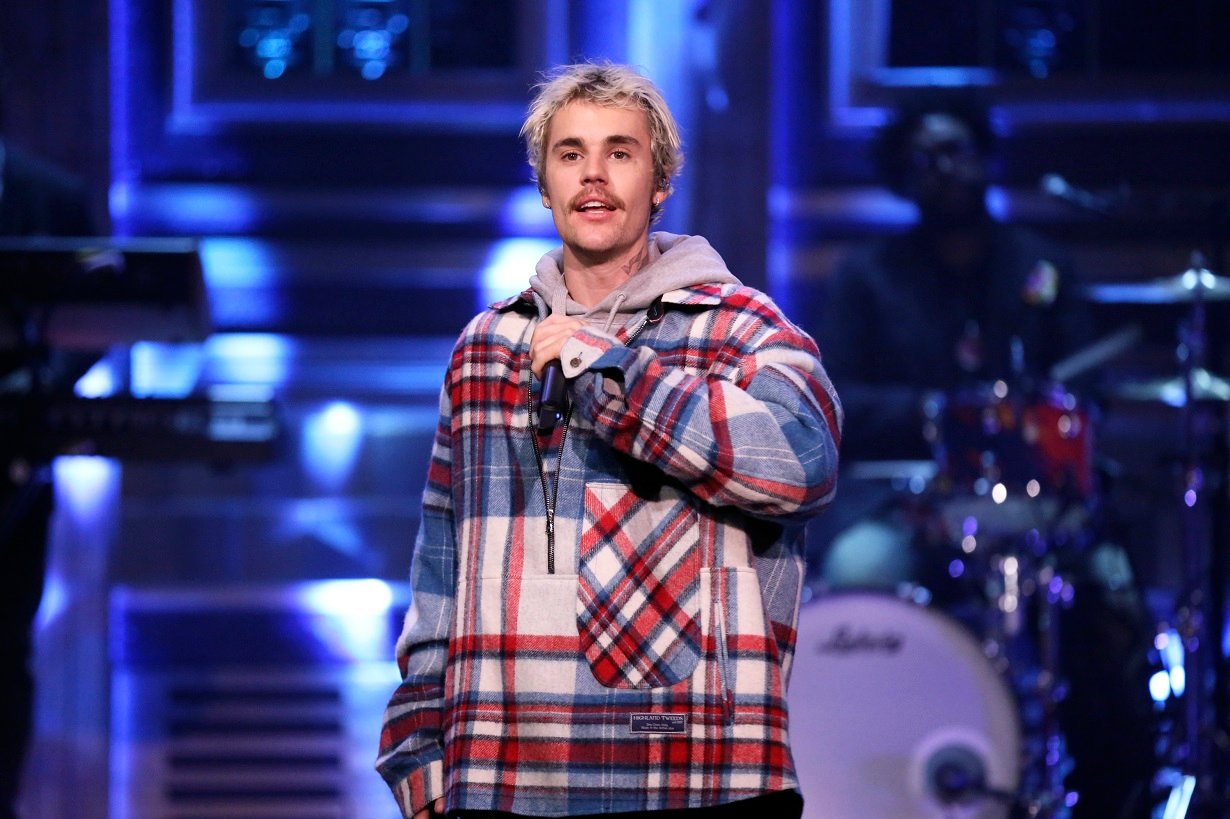 In recent years, Bieber has been more open about his experiences with mental health as well as physical health. He has spoken openly about his journey with Lyme Disease as well as his experiences with anxiety and depression on social media, On August 16, 2020, Bieber took to his Instagram page to share what has worked lessen his own anxiety and depression. He also encouraged fans to try out his coping mechanism as a form of medicine.
Justin Bieber gives medical advice for depression and anxiety on Instagram
"The right healthy food is actually medicine," reads the image that Bieber posted to his Instagram page. "If you are feeling anxious or depressed it can often have a lot to do with our diet! Try changing up your diet! It has helped me so much!!!" the "Beauty and a Beat" artist wrote. The post quickly racked up over 400,000 likes and 5,000 comments. Many of Bieber's loyal fans thanked the singer for the advice and promised to try changing their diet to deal with their own mental health issues.
But, naturally, not all of the commentary was positive. Many people (fans included) reminded Bieber that he was in no way qualified to give medical advice. Additionally, they shared that healthy food was a privilege that many people could not afford. Furthermore, they stated that a change in diet might correlate with feeling better for Bieber, but it was certainly not causation. Finally, they reminded the "Sorry" singer that treatment for anxiety and depression was not a one size fits all solution.
Dr. Joshua Wolrich explains why the 'Yummy' singer is incorrect
One person, in particular, who spoke out was Dr. Joshua Wolrich, a surgical doctor who is also passionate about fighting weight stigma. He informed Bieber that while his Instagram post was likely-well intentioned, it was actually inaccurate. He then provided some context about why Bieber's post wasn't actually true at all.
"The intention behind this post is good, but unfortunately the potential outcome is quite harmful," Wolrich began, commenting on Bieber's post. "Food is many, many things but it's not medicine. That's not to say it isn't important – it provides us with nutrition and energy to thrive, but it has its limitations. Anxiety and depression is very rarely as a result of food intake,' the doctor stated.
The complexities of mental health
Wolrich continued on to address those who might be dealing with mental health issues. "Mental health is complex and boiling is down to the privilege of food choices is incorrect and stigmatising for those who struggle with it on a daily basis," the surgeon declared. "For any of you who read this and felt a sense of guilt that if only you changed your food you wouldn't struggle with mental health… please know that's not accurate. You are doing a fantastic job – do not compare yourself to a celebrity with all the capacity for change and privilege in the world x, he concluded, citing Bieber's economic privilege.
Bieber reacts to the criticism with profanity
Unfortunately, instead of learning from the doctor, Bieber made the decision to react defensively. Taking to his Instagram story, he screenshotted Wolrich's response and responded with a less than positive comment. "Bro litterally [sic] fu*k off lol," Bieber wrote. While Bieber likely had good intentions with his original post, he simply isn't qualified to offer medical advice to anyone. Especially, if he's going to react poorly to anyone who's trying to educate him and his fans. ⠀⠀⠀⠀⠀