Justin Bieber Reveals He's Battling Two Diseases; 'I Will Be Back & Better Than Ever'
It's been a busy couple of days for Justin Bieber. The singer recently released his new song "Yummy" right before announcing that he has Lyme disease. On January 8, 2020, Bieber took to his Instagram story to promote his new song. He urged fans to go and purchase "Yummy" on Itunes, in the hopes of securing the number one spot on the Billboard Hot 100. He confessed that he'd be okay if getting the top spot didn't happen, but revealed that he is a competitive person and always strives to be the best. He also expressed the utmost confidence in his fans (the Beliebers) and their ability to secure him a number one single.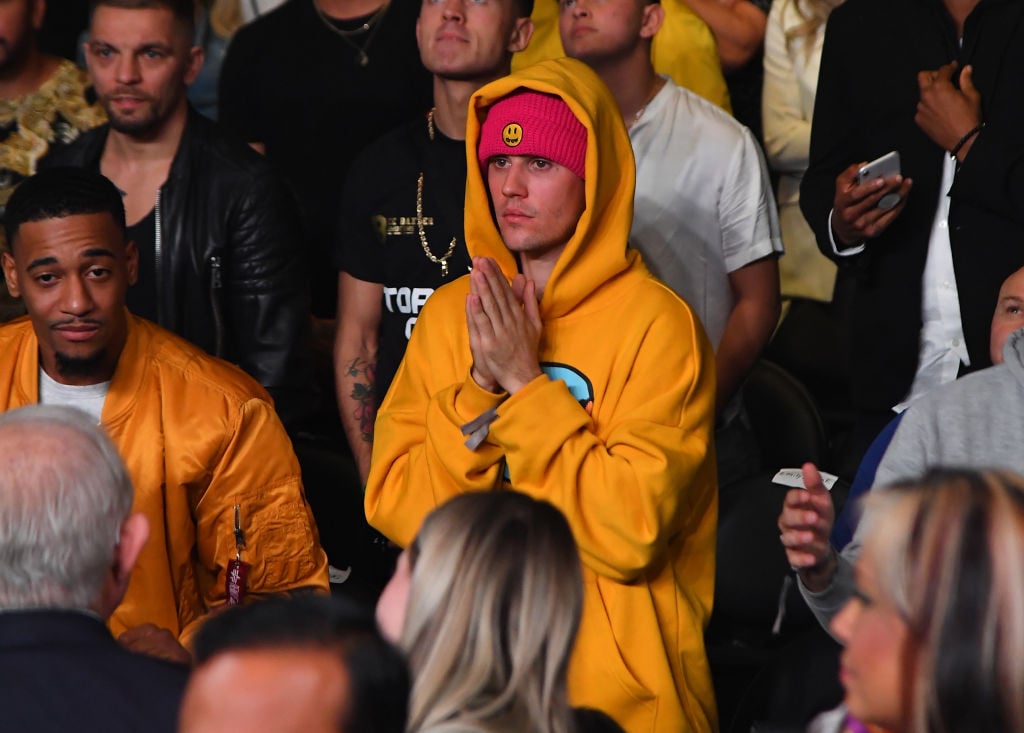 Justin Bieber announces he has Lyme disease
But, before Bieber made the announcement about his song, which officially released on January 3, 2020, the "Baby" singer shared something even more serious and important. Reposting a TMZ article, Bieber revealed that he has been battling Lyme disease for the past year. The article also revealed that the singer is releasing a docuseries on January 27, 2020, which chronicles the symptoms that he has been suffering from. Furthermore, the article seems to debunk rumors about Beiber being on drugs and the reason for his delays in releasing music. Though the article admits that he was, in fact, experiencing extreme depression, that depression was courtesy of his then undiagnosed Lyme disease symptoms going untreated.
The Yummy artist is also suffering from chronic mono
But, just how did Bieber manage to contract Lyme disease? While he doesn't know exactly when he managed to contract it, the disease is caused by tick bites. Unfortunately for Bieber, Lyme disease isn't the only illness he's struggling with. The 25-year-old has also been coping with chronic mono, colloquially coined "the kissing diseases" because of its ability to be transferred through saliva. Chronic mono and Lyme disease together likely caused the perfect storm of fatigue and pain in Bieber's body. Fortunately, his celebrity and wealth status afforded him the opportunity to find treatment for both and he is on the road to recovery.
Bieber shares the news on Instagram
Accompanying the news was Bieber's own personal reflection on how he has been coping with the diseases. "While a lot of people kept saying Justin Bieber looks like sh*t, on meth, etc. they failed to realize I've been recently diagnosed with Lyme disease, not only that but had a serious case of chronic mono which affected my, skin, brain function, energy, and overall health. These things will be explained further in a docu-series I'm putting on YouTube shortly.. you can learn all that I've been battling and OVERCOMING!! It's been a rough couple years but getting the right treatment that will help treat this so far incurable disease and I will be back and better than ever NO CAP," the famous singer wrote.
Fans and friends show support
Of course, Bieber's fans were quick to show their support. Some of them revealed that they too were struggling with Lyme disease and hoped that Bieber could be an advocate who could bring attention to the disease. Others wished him well and sent positive and healing vibes his way. Famous rapper, Chance The Rapper also showed his support. "GOD IS THE GREATEST NO CAP," he commented on the post. It's great that Bieber has figured out the root of his health issues. Hopefully, his health continues to improve.