Justin Bieber's Most Popular Songs About Selena Gomez
Though Justin Bieber and Selena Gomez haven't been a couple for a while, these two singers will forever remain linked by their music. In particular, Bieber has released many a hit song about his ex-girlfriend, with whom he was in an on-again, off-again relationship for several years. Here are his most popular, according to their rankings on the Billboard Hot 100.
The early hits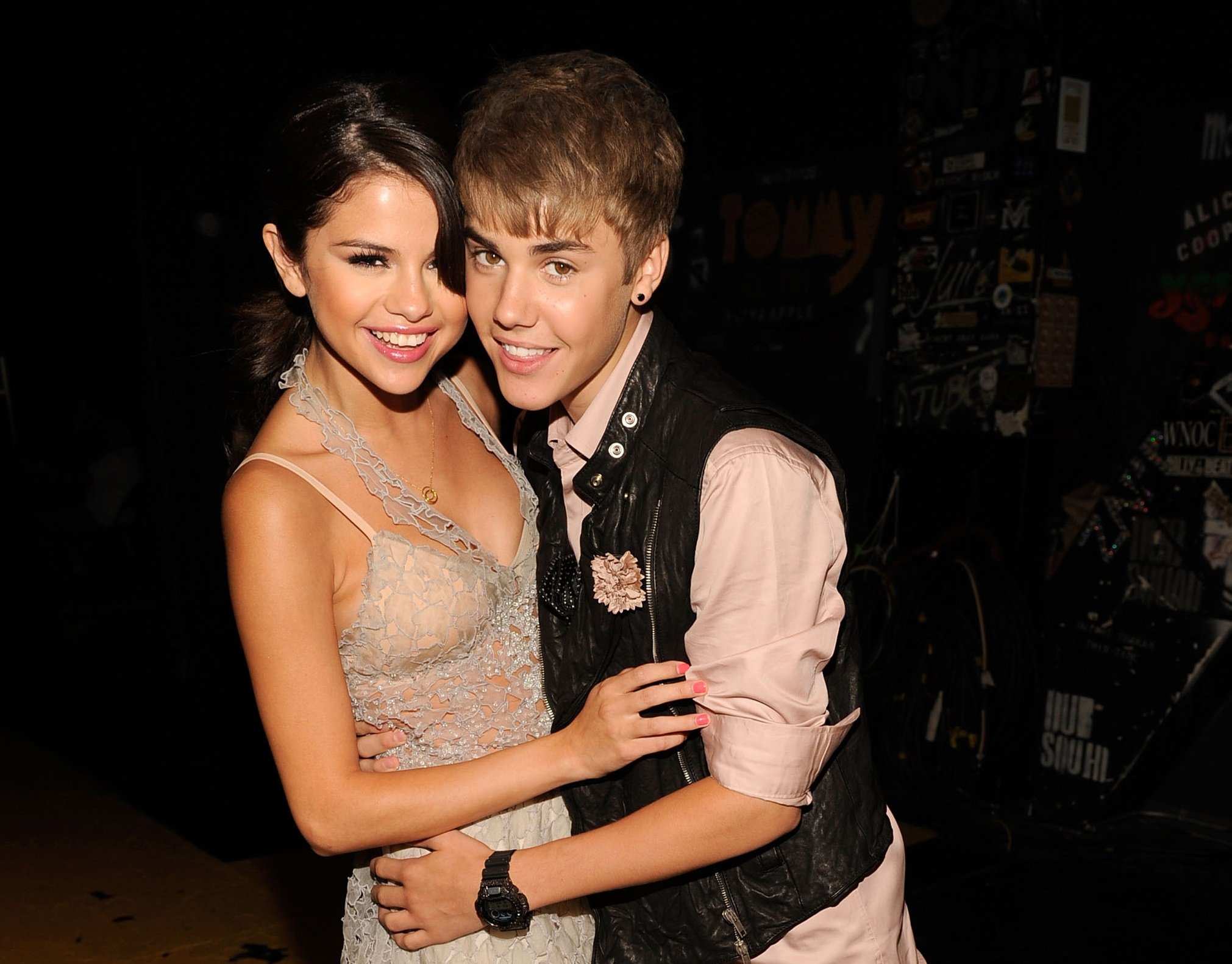 Bieber had already released his debut album, My World 2.0, when he and Gomez began dating. He then put out a Christmas album, which was followed by his third LP, 2012's Believe. With it came the lead single, "Boyfriend," which peaked at No. 2 on the Billboard Hot 100, spending 20 weeks on the chart.
Is the track about Gomez? It's possible. Of the album, Bieber told MTV, "I've spent the most time on it creatively just writing myself and being involved in the whole process. It's something that comes from my heart." Another track from Believe that he wrote on, "Die In Your Arms," peaked at No. 17, spending two weeks on the chart.
The 'Journals' tracks
After Believe, Bieber released a digital compilation album, 2013's Journals which also featured a few new tracks. He released these in a series called Music Mondays, during which he spoke about each song. At the time, Bieber and Gomez had recently broken up, and so quite a few of the releases are around her.
"Heartbreaker," which peaked at No. 13, spent two weeks on the chart. Bieber wrote on Twitter, "It's a song for people going through a heartbreak – like I was when I wrote it." Another song, "All That Matters," he confirmed to Power 106 FM was "about S.G," saying that he wrote it "when I was in a great place in my relationship." It peaked at No. 24, spending eight weeks on the Billboard chart.
The 'Purpose' singles
The most successful album of Bieber's career thus far was 2015's Purpose, which resulted in multiple No. 1 singles. "A lot of my inspiration comes from her," Bieber said on On Air With Ryan Seacrest. "It was a long relationship and a relationship that created heartbreak and created happiness, and a lot of different emotions that I wanted to write about. So there's a lot of that on this album."
First came "What Do You Mean?" which spent 31 weeks on the chart and marked his first No. 1. It was followed by "Sorry" and "Love Yourself," which were on the Billboard Hot 100 for 42 and 41 weeks, respectively, and also made the top spot. Again, all may be about Gomez, but the latter is the most notable, as she has a tattoo with those words in Arabic.
What other Bieber songs could be about Gomez?
Bieber and Gomez both went through a lot over the past few years. Neither released an album, instead opting to work on standalone tracks with other artists. However, they did briefly reconcile during this time. And now that they've each released an album in 2020, the question remains: Which of these newer Bieber songs is about Gomez?
Unlike Gomez's Rare, which is thought to contain several songs about Bieber, his Changes is more focused on his wife, Hailey Bieber. But he did release a song in 2017, "Friends," which spent 10 weeks on the chart, peaking at No. 20. Not only do fans theorize that it led to them getting back together, but it was co-written by Gomez's friend and frequent collaborator, Julia Michaels.