Justin Bieber 'Never Really Liked' His Nicki Minaj Collab
Justin Bieber has some harsh words for his one celebrity collab.
Justin Bieber's rise to fame as a child singer has been one of the most meteoric rises into stardom that the world has ever seen. Like many child stars, Bieber had some struggles under the intense glare of the spotlight, but the singer has managed to re-focus his career and has made quite a comeback. 
These days, he's making headlines for his marriage and renewed public persona as well as his continued work in the music industry. This has given him the chance to reflect back on how he got where he is and what he regrets about his past. 
That includes looking at his former work, and not all of it stacks up to his liking. 
Justin Bieber rose to fame at a very young age
Today, it's not all that unheard of for someone to get discovered on social media and make it big. Bieber was one of the earliest stars to do so, however, and his very young age made it even more noteworthy. He was just 12 years old when his YouTube videos got him noticed by people in the right places. Eventually, Usher signed the young star to RBMG Records. 
From there, Bieber's career just took off like a rocket. He had chart-topping hit after hit, and his fan base — overly represented by young girls — became fervent in their devotion, dubbing themselves "Beliebers." Bieber also made history when, in 2017, he had the top three hits on the music charts simultaneously.
His work has earned him multiple awards and accolades — including a Grammy — and he's branched out through television appearances and lucrative endorsement deals. All told, the star is worth more than $260 million. 
Justin Bieber has done a lot of collaborations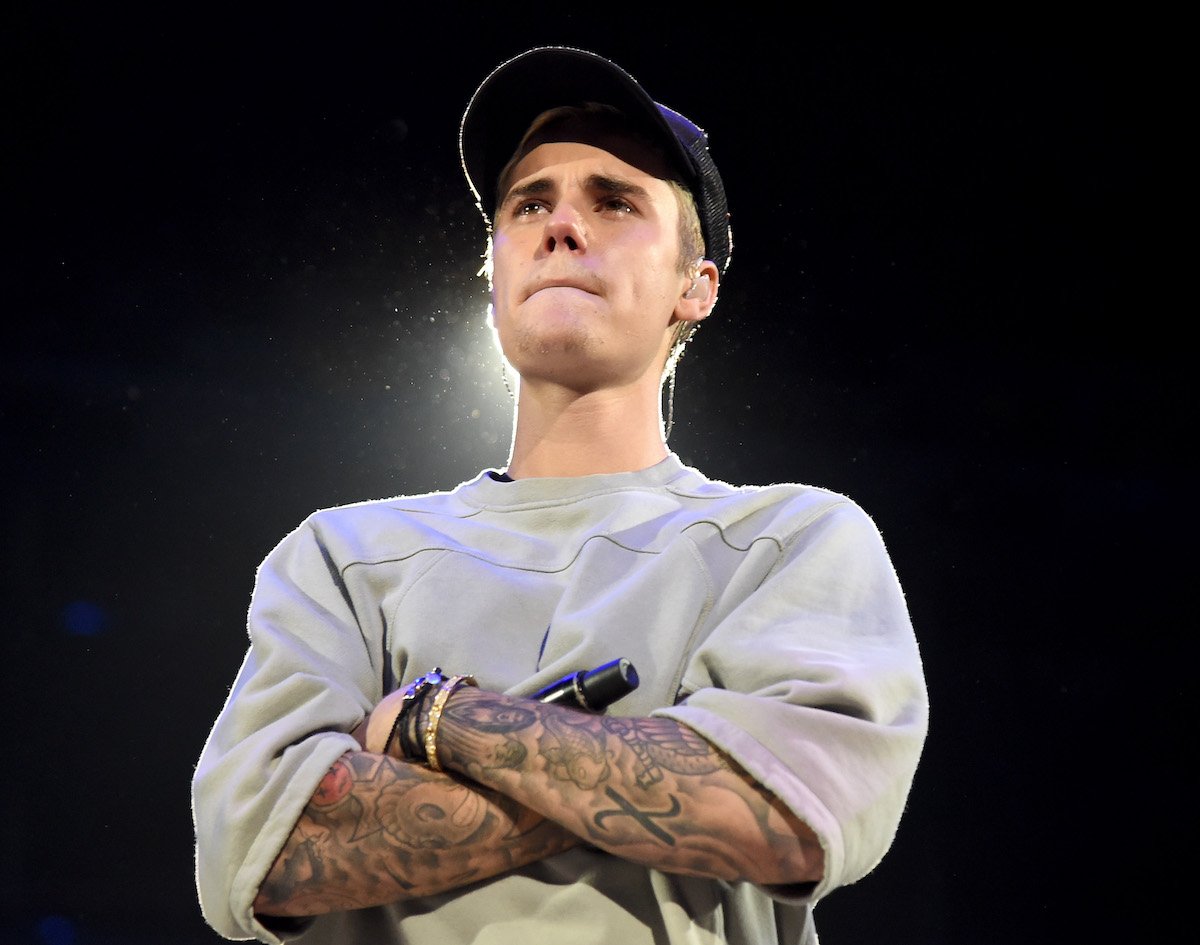 As you might expect from someone who was first discovered on social media, Bieber is an expert at building a fan base and keeping his material fresh and interesting. In the music industry, this often translates into collaborations with other artists. In this way, singers can share their fans and help to grow their influence and reach. 
Over the years, Bieber has had many collaborations. These include Chance the Rapper, Ludacris, Quavo, Halsey, Chris Brown, Nas, Trey Songz, and will.i.am among others. In fact, Bieber has so many collaborations under his belt that UMusic called him the "king of collabs." 
Justin Bieber collaborated with Nicki Minaj
One of Bieber's collaborations was with rapper Nicki Minaj. The two worked together on a song called "Beauty and a Beat," which released in 2012.
The work represented one of Bieber's early works as an adult, and it received mixed reviews. OK! Magazine pointed to it as a place of maturation: "The new song, which features Nicki Minaj, continues Justin's quest to grow up and be taken more seriously as an artist. It seems like his manager, Scooter Braun, is well aware of the Biebs' eagerness to play with the big boys. But Braun thinks Justin still needs guidance."
Minaj's rapped verse features some of her signature raunchy style — including a rhyme between "wiener" and "Selener," a reference to Bieber's then-girlfriend Selena Gomez. 
A few years later, Bieber was speaking on The Bert Show to reflect on his career path, and he had some regrets about how "Beauty and a Beat" turned out. The interview came out in 2016, and it featured Bieber opening up about having more control over his own music and what kinds of projects he would take on. The host asked him for an example of a song that he had been pressed to do in the past that didn't fit his image. 
"I never really liked 'Beauty and a Beat,'" Bieber answered quickly. "I understood what it was at the time, and it was music that was popular at that time as well, but I was never a huge fan of that song."