Justin Bieber Once 'Lost' $75,000 at a Strip Club
Celebrities: they're just like you and me… Right? Not so much. We all love to hear about the lavish things celebs spend their money on. It's our guilty pleasure. A new mansion, a new sports car, or a gorgeous vacation — all things we'd think we would probably buy, too, if we had their money are always fun to read about. But it's the weird ones that keep us coming back for more. Like when Justin Bieber once "lost" $75,000 at a nudist club in Miami. Not exactly something that would happen to anybody. But it happened to Bieber.
How did Justin Bieber earn his money?
Bieber has had a rise unlike any other. He was discovered when he was 13 by his current agent Scooter Braun, who clicked on a YouTube video of Bieber's by accident.
Braun signed him to his management team alongside Usher and the team soon released his first single "One Time." The song was a success both in the U.S. and internationally and Bieber began his rise to fame.
His first full-length album, My World 2.0, was released in 2009. The 15-year-old singer's debut album sold over 3 million copies in the U.S. and was #1 in the U.S., Canada, Australia, and New Zealand. Bieber has since released four more albums over the years and has been a part of countless collaborations with other prominent artists like DJ Khaled, Luis Fonsi, Quavo, Chance the Rapper, Lil Wayne, and many more. 
What is Justin Bieber's net worth?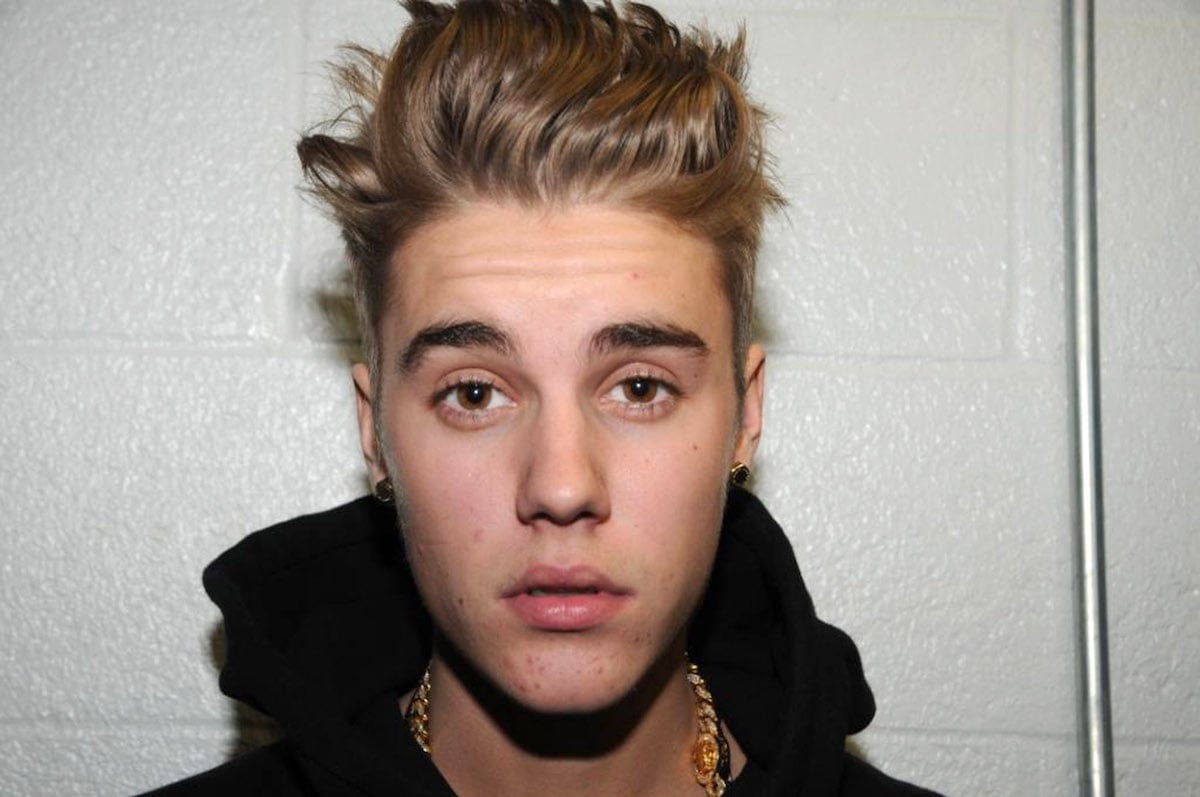 The Canadian-born singer has had a life and a career unlike any other. At only age 26, Bieber is one of the highest-selling artists in the world. He's recognized internationally and is swarmed by fans everywhere he goes. Bieber has only spent a little over a decade in the spotlight, but his net worth is already estimated to be around $265 million.
He once "lost" $75,000 at a strip club and then got into a ton of legal trouble
Bieber has so much money that he apparently can't even keep track of it all. On January 21st, 2014, Bieber reportedly "lost" $75,000 at Miami strip club King of Diamonds.
The club itself even tweeted about Bieber ordering all of the one-dollar bills. It was reported that Bieber was only at the club for about an hour, but managed to hand off every bit of that $75,000 to the dancers that were there that night. The claims of him "losing" such a large sum of money come from reports of Bieber just casually dropping money into the hands of dancers without paying attention to how much he was spending.
It was just two days later, while still in Miami, that Bieber famously got arrested for drunk driving. At 19 years old, Bieber was charged with a DUI, resisting arrest, and driving without a valid license, as his had expired six months prior to the incident.
Following this, a petition gathered over 200,000 signatures from people saying he should be deported to Canada. The petition was denied by the White House.
2014 was also the year that Bieber was sued by his neighbors in Calabasas, CA after he egged their house. The issue was settled after the neighbors claimed $80,000 in repair costs and emotional damages, but it's unclear how much Bieber had to pay.
Bieber has since moved past his wild days and is focused on his wife (model Hailey Baldwin), his career, and his clothing line. But it's interesting to think about how his toughest year with legal issues all started out with losing $75,000 at a nudist club. There's a lesson somewhere in there.