Justin Bieber Releases His First New Song in 4 Years and It's All About Hailey Bieber
Beliebers everywhere can finally rejoice because Justin Bieber has officially returned to music.
The singer just released his brand new track "Yummy" and after waiting four long years for some new material, we can honestly say that this song did not disappoint.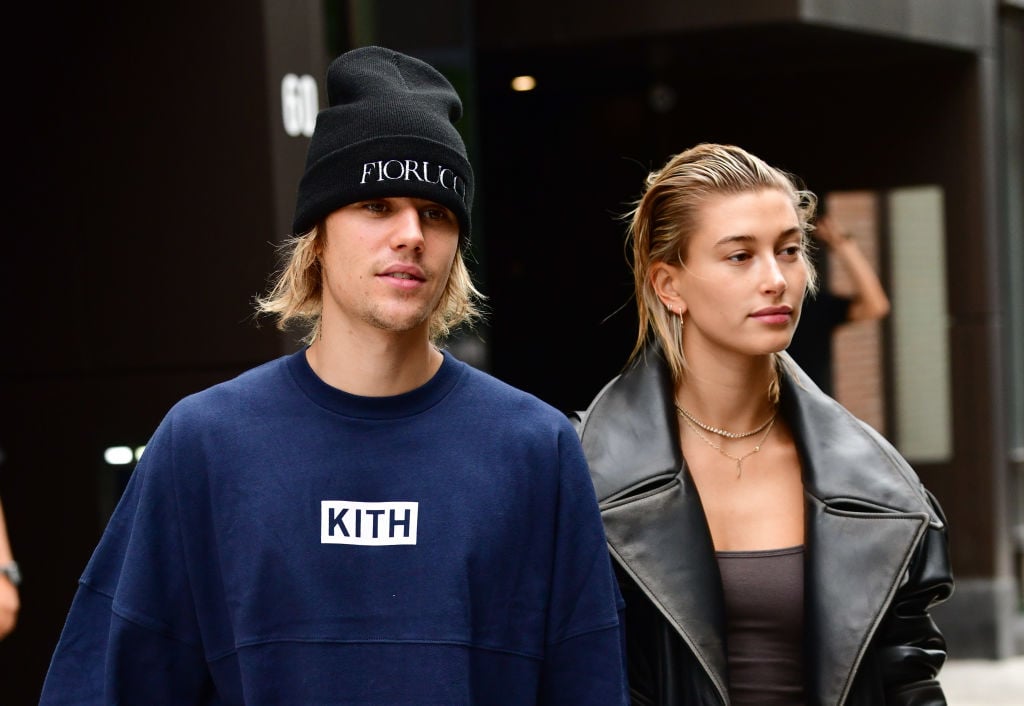 This song pays tribute to Hailey Bieber
2020 might already be off to a great start but Bieber just made the New Year even better by dropping a brand new single.
On January 2, the singer released the song "Yummy"— four years after his most recent solo album "Purpose"— and as expected, it's all about Hailey Bieber.
The song starts off with Bieber basically calling the supermodel yummy and let's just say, the lyrics get pretty sensual.
The song starts out with the Biebs singing, "Yeah, you got that yummy-yum / That yummy-yum, that yummy-yummy / Yeah, you got that yummy-yum / That yummy-yum, that yummy-yummy / Say the word, on my way / Yeah babe, yeah babe, yeah babe / Any night, any day / Say the word, on my way / Yeah babe, yeah babe, yeah babe / In the mornin' or the late / Say the word, on my way."
The pop singer then goes on to share some PG-13 details surrounding their intimacy.
"Bonafide stallion," he sings. "It ain't no stable, no, you stay on the run / Ain't on the side, you're number one / Yeah, every time I come around, you get it done (You get it done)/ Fifty-fifty, love the way you split it / Hundred racks, help me spend it, babe / Light a match, get litty, babe / That jet set, watch the sunset kinda, yeah, yeah / Rollin' eyes back in my head, make my toes curl, yeah, yeah."
Though he pretty much just talks about how yummy his wife is throughout the whole song, the singer does open up about how happy the model makes him.
In the bridge, Bieber croons, "Hop in the Lambo', I'm on my way/ Drew House slippers on with a smile on my face/ I'm elated that you are my lady/
You got the yum, yum, yum, yum."
Bieber has a lot more in store for fans
While dropping new music was a great way to kick off 2020, "Yummy" isn't the only thing Bieber plans on gifting fans this year.
In addition to his brand new track, the "Baby" singer will be dropping the official "Yummy" music video at noon EST on January 4.
Bieber also announced his new YouTube documentary series Seasons—out on January 27—a new tour, as well as the arrival of his upcoming 2020 album.
Though the singer has yet to reveal when this highly anticipated album will be released, E! News' sources recently confirmed that it will be dropping "early 2020."
"Justin is very excited to share new music and to get out on the road again. It's been a long time coming and he's feeling very ready," the source shared.
According to insiders, Bieber didn't hold anything back when it came to recording this album. It has been said each song is pretty "raw" and will shine a light on the many ups and downs the superstar's faced over the years.
"There were a lot of dark times and the breakdown he went through,"  sources shared. "He touches on his mental health struggles and how he got through it."
In addition to opening up about his darkest times, insiders revealed that Bieber will also have a few songs on this album dedicated to his wife.
"He also writes a lot of about their love and the power of their love being different than anything else he's experienced," the source explained. "It's a familiar sound that the fans will love. He's doing what he does best and everyone is really looking forward to getting it out there for the world to enjoy."
2020 will definitely be the year of Bieber and we can't wait for everything that's to come!