Justin Bieber Is Reportedly 'More Traumatized' Than Hailey Bieber After Her Blood Clot Incident, Source Says
Hailey Bieber recently experienced a health scare. The model went to the hospital for a blood clot, which naturally left many people worried. An insider recently shared that Justin Bieber was with her throughout the incident, though he has become "more traumatized" than Hailey is.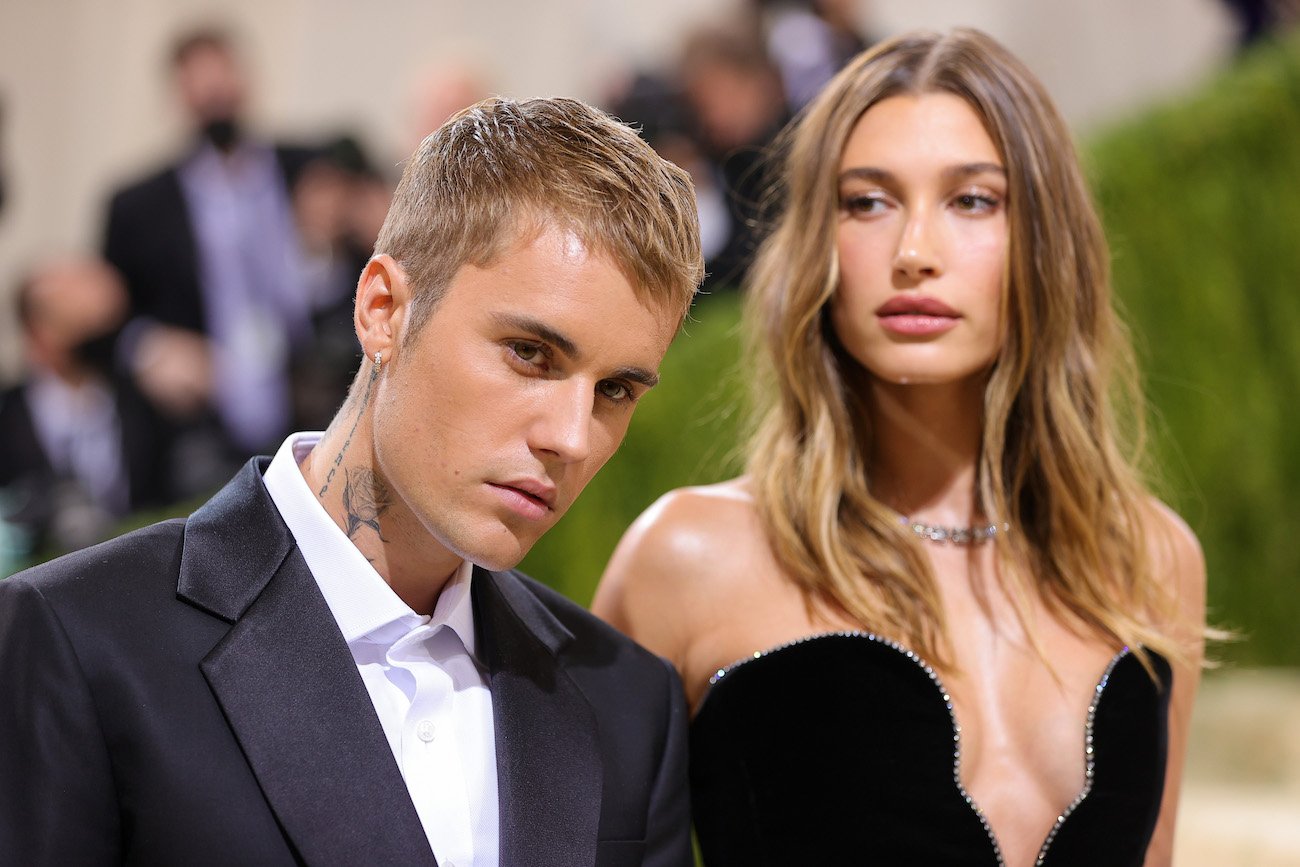 Hailey Bieber was hospitalized after experiencing a blood clot
On March 12, Hailey took to Instagram Story to share with fans that she had been in a hospital in Palm Springs.
"On Thursday morning, I was sitting at breakfast with my husband when I started having stroke like symptoms and was taken to the hospital," she said. "They found I had suffered a very small blood clot to my brain, which caused a small lack of oxygen, but my body had passed it on its own and I recovered completely within a few hours."
Hailey added, "Although this was definitely one of the scariest moments I've ever been through, I'm home now and doing well, and I'm so grateful and thankful to all the amazing doctors and nurses who took care of me! Thank you to everyone who has reached out with well wishes and concern, and for all the support and love."
Source says Justin Bieber is 'more traumatized' than Hailey Bieber is
RELATED: Hailey Bieber Revealed Her Relationship 'Red Flags' and If Justin Bieber Showed Any Warning Signs When They Were Dating
As her husband of almost four years, Justin was there for Hailey throughout the ordeal, and it seemed to also affect him deeply.
A source told People, "When it happened, there was a lot of panic. Justin texted everyone he knew and asked everyone to pray for her, and he never left her side. He was saying that he can't lose her, that whatever it takes, he wanted the best medical treatment available."
Although Hailey has recovered, the insider also shared that Justin "is probably more traumatized than even she is."
"He would've done anything to help her," the source said. "It was a moment for them both to be reminded about mortality, and focusing on what really matters."
They added, "He realizes, and is telling people around him, how much Hailey is his rock, and how she saved him from a dark time … and that he needs to appreciate her every day. He's going to keep an eye on her and help her however he can. And he has everyone around him praying for her continued good health. It shook him up."
Justin Bieber has experienced other health issues
Health problems are not anything new in Hailey and Justin's marriage. In fact, Justin has dealt with various health issues in the past several years.
For example, just weeks before Hailey was hospitalized, Justin tested positive COVID-19. He had to postpone a show in Las Vegas as part of his Justice World Tour.
Additionally, Justin—who became famous as a teenager—has experienced depression and anxiety during his hectic career.
He also has been diagnosed with Lyme disease and infectious mononucleosis.
RELATED: Hailey Bieber Reveals Her Parents Were the Reason She Got Married at 21