Justin Bieber Slams Trump Supporter Fan After Urging His Followers to Vote — 'How Bout F*ck U'
Justin Bieber urged his fans to vote in the primaries but had harsh words for Trump supporters in the comments section.
Justin Bieber wants his fans to vote, but not for Donald Trump.
The Canadian-born singer was an active participant in the national event Blackout Tuesday and used his Instagram feed to inspire his followers to think more deeply about current events and inspire activism. One past urged fans to get out and vote in the primary elections, but Bieber wasn't pleased to see an outpouring of support for President Trump in the comments.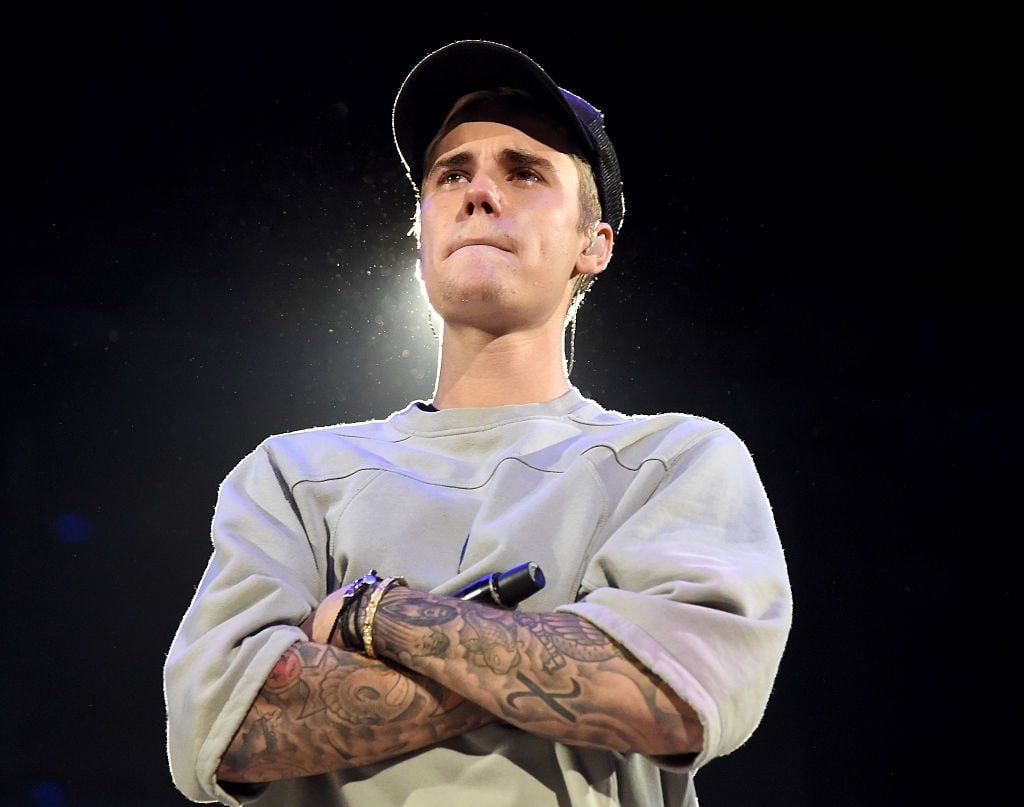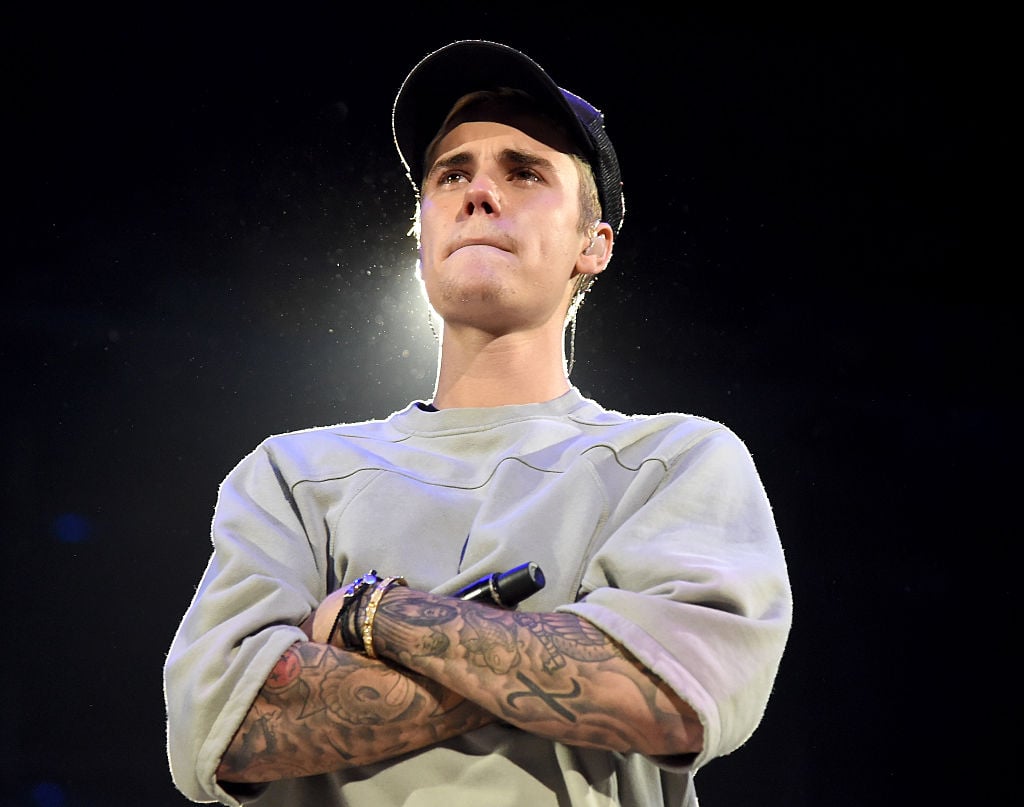 Justin Bieber wants fans to vote
Though the megastar didn't explicitly demand his followers to vote for Democrats, he seemed to confirm that stance in the comments. Among other sentiments, Bieber posted a PSA saying:
"Attention: Washington DC, Indiana, Iowa, Maryland, Montana, New Mexico, Pennsylvania, Rhode Island, South Dakota, & Delaware: It's your turn for presidential primary voting today! As the entertainment industry calls for a pause, please keep in mind, your votes are needed today! Let's remain diligent and aware of the bigger picture that requires your action."
Bieber's caption for the post said, "I'm Canadian so I can't vote you can vote for me."
He didn't appreciate the outpouring of support for Donald Trump
When the "Intentions" singer penned the post, he most likely didn't expect so many fans to flood the comments section to show their support for Trump. "Thanks for reminding me I'm voting for trump 2020," one person said, which was echoed by many others.
Bieber didn't personally respond to most of the commenters. But he did have harsh words for one follower who accused the pop star of hypocrisy as a liberal Christian.
"Yep! Trump 2020!" they said. "I'm appalled by you Justin! You are a Christian first and foremost. Peace can only come from God…Stop using your platform to further perpetuate blacks voting for Democrats! You don't get it! You should go to your bible and look at what God says about peace!"
Bieber tagged the follower and fired back with a succinct, "how bout f*ck you."
What are Justin Bieber's political views?
Prior to aligning himself with the Black Lives Matter movement, the pop star has remained mostly silent on political matters. He attended Catholic schools as a child and is a self-described Christian, plus denounced abortion during a 2011 interview, ABC News reported.
In 2019, Bieber tweeted Donald Trump to thank him for helping release rapper A$AP Rocky from jail but pushed back on some of the president's other alleged decisions, saying, "I want my friend out.. I appreciate you trying to help him. But while your [sic] at it @realDonaldTrump can you also let those kids out of cages?"
Hailey Bieber is on board but her uncle Alec Baldwin is not
The pop singer's wife posted similar sentiments to her husband, but her uncle Alec Baldwin faced criticism for not participating in Blackout Tuesday. Fans called Baldwin promoting his Woody Allen interview "tone deaf," Insider reported.
Meanwhile, the actor said, "As for the perceived lack of sensitivity re BlackOutTuesday, I had no idea about this…national day of whatever." He continued, writing, "the professional lives of some people cannot be put on hold at the whims of political correctness."
Later, Baldwin added a post urging followers to vote also.