Are Justin Bieber and Taylor Swift Still Friends?
Justin Bieber and Taylor Swift have known each other for nearly 10 years. Bieber even opened up for Swift on a previous tour. He also dated one of Swift's best pals, Selena Gomez. But with the controversy surrounding Swift and Bieber's manager, Scooter Braun, Bieber was forced to pick a side. So are he and Swift still friends?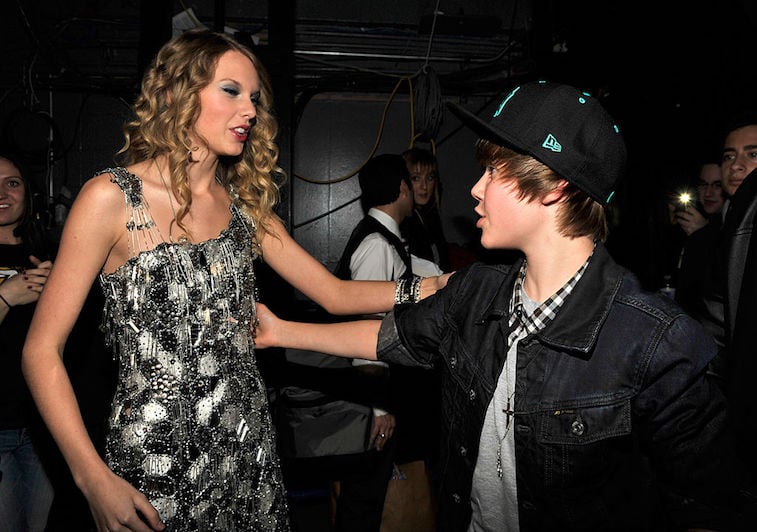 Bieber spent a lot of time with Swift when he opened up for her during the 2009 Fearless tour
Bieber and Swift have both been involved in the music scene for more than a decade. And just as Bieber was rising to fame, Swift, whose career had also recently taken off, asked him to join her on her Fearless tour. Bieber opened up for her, and he has since given nothing but praise to Swift for allowing him to kick start his career with her. In a recent Instagram post, Bieber referred to Swift as gracious for letting him open up for her. Since then, the two have both had massive impacts on the music industry, though they haven't crossed paths as much.
Bieber and Swift haven't remained close through the years, even though he dated Selena Gomez
Though both are international superstars, Bieber and Swift haven't spent much time together since their 2019 tour. However, he did date pop star and actress Selena Gomez on and off for several years, who has been a close friend of Swift's for the last 10 years. However, there were some cheating rumors going on during the couple's relationship. Though the rumors were never confirmed, one fan wrote a comment on Tumblr about Bieber cheating on Swift's "best friend" (presumably Selena Gomez), and Swift liked the comment. To some, that was confirmation that the long-ago cheating rumors were true. If so, it would have only further strained the friendship with Swift that Bieber had built when he toured with her. Bieber is currently married to Hailey Baldwin.
Bieber stuck by his manager's side during the Swift feud, though he said he still loves her
Recently, Bieber's manager, Scooter Braun, purchased Big Machine Label Group, which was the record label Swift was previously signed to prior to switching to Universal Records last year. This means that all of the music Swift produced prior to her switch was technically owned by Big Machine. When Braun purchased the record company, he also purchased Swift's catalog, which Swift claims she didn't find out about until the purchase was announced to the world. Swift then took to Tumblr to suggest that Braun was manipulative and a bully.
Bieber came to Braun's defense after the post went live, writing that Braun has had Swift's back since the days Bieber toured with her. He also suggested that Swift wrote the post on purpose, knowing that her fans would bully him. But he followed it up by writing that he loves her, and so does Braun, and that nothing ever gets solved through throwing shade on social media. He invited Swift to meet up with the two of them to discuss their issues. It's unclear if she'll take him up on the offer, but either way, he appeared to come from a place of love with the post. As of right now, it doesn't seem like he and Swift are on good terms, but hopefully the two will smooth things over after the Big Machine hiccup.