Hailey Baldwin Fully Friend Zoned Justin Bieber at First; How He Won Her Over
Model, Hailey Baldwin may be thrilled about being Justin Bieber's wife these days, but that doesn't mean she didn't originally have her reservations about dating him. The young couple has been candid about the fact that they love doing life together and being partners. But, despite where they are now, it took some time for them to get on the same page about where their relationship was headed. While Bieber always saw a romantic future with Baldwin, the model had all but put the "Yummy" singer in the permanent friend zone. But just how did Bieber manage to win his wife over?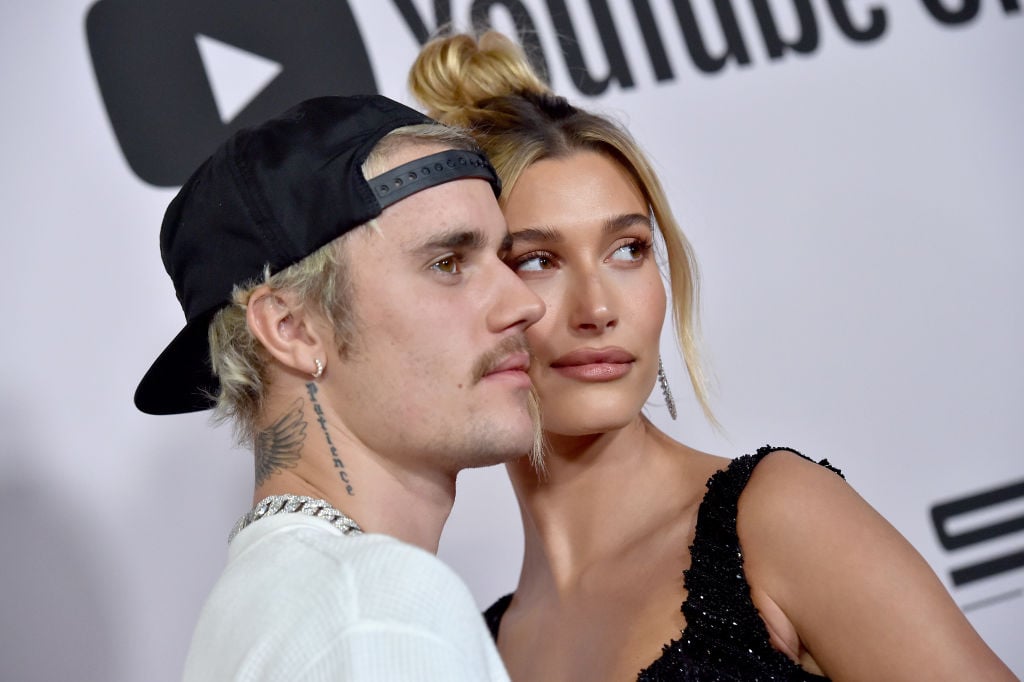 Justin Bieber and Hailey Baldwin dated twice before getting married
Though Baldwin and Beiber didn't become husband and wife until 2018, they originally dated when Baldwin was only 19. Like many young couples, they called it quits after dating for a short amount of time. In a recent interview with Elle, Baldwin revealed that she felt that they were just headed in different directions. The model also confessed that she doesn't regret the split, and felt it was necessary for both of them. "There was a time when our lives seemed to be going in very different directions. I actually think—now that I look back at it being married—that it was a good thing for the two of us, very healthy," the 23-year-old shared.
The Yummy singer and the model reunited at a church conference
As fate would have it, they ran into each other at a religious event just a few years later. Their connection was as strong as ever and Baldwin admitted that she wanted to be lifelong friends with the "Baby" singer. Bieber, however, had something else mind. He still felt a romantic connection with his now wife and quickly shut down the notion that they would be "just friends." "We ended up being at this church conference together in Miami, and it was the first time we'd seen each other in a while. I remember we were hanging out and I was like, 'Listen, I'm really, really happy for us to be friends again. I want us to always be cool and be friends.' He was like, 'Yeah, here's the thing: We're not going to be friends.' And I was like, 'Oh. Is that so?"' Baldwin recalled about the chance meeting.
From the friend zone to husband and wife
Despite Bieber's claims that they wouldn't be friends, they were both unsure of what their relationship would come to be. It's likely that neither of them could have predicted becoming husband and wife so quickly after rekindling their relationship. "I think we were both a little unsure about what was going on in the very beginning. It was familiar territory, but when a lot of time goes by, it's like getting to know a new person," Baldwin confessed.
Baldwin was impressed with the changes she saw in Bieber
In the end, Bieber was right. The pair was absolutely not going to be "just friends." Bieber was able to win the model over with his maturity and how much growth he'd experienced in the years they'd been apart. "He had grown up so much. I was actually shocked. I think I had grown up a lot, too. He was somebody I'd always cared about so deeply and loved very deeply. Obviously, it took work and getting past things between the two of us, but it was all very worth it. He's an incredible, amazing man and such a good partner to go through life with. There is no one else I would have ever wanted to spend my life with except him. So, I'm lucky," Baldwin admitted. The Biebers certainly haven't had the easiest courtship, or marriage, thus far, but it seems to be working out just fine for them.