Justin Bieber's Reaction to Fans Freaking Out Over Him Lip Syncing Selena Gomez's Name Revealed
Jelena fans were feeling nostalgic earlier in the week of Aug. 30, when Justin Bieber made a nod to Selena Gomez in a new music video. He had been rapping along to DJ Khaled's Drake-featured song "POPSTAR" when he lip-synced his ex-girlfriend's name. The video topped YouTube's trending list and took over Twitter as fans obsessed over the "Yummy" singer and the quasi-shoutout to his ex. But to Bieber, it reportedly wasn't that much of a big deal.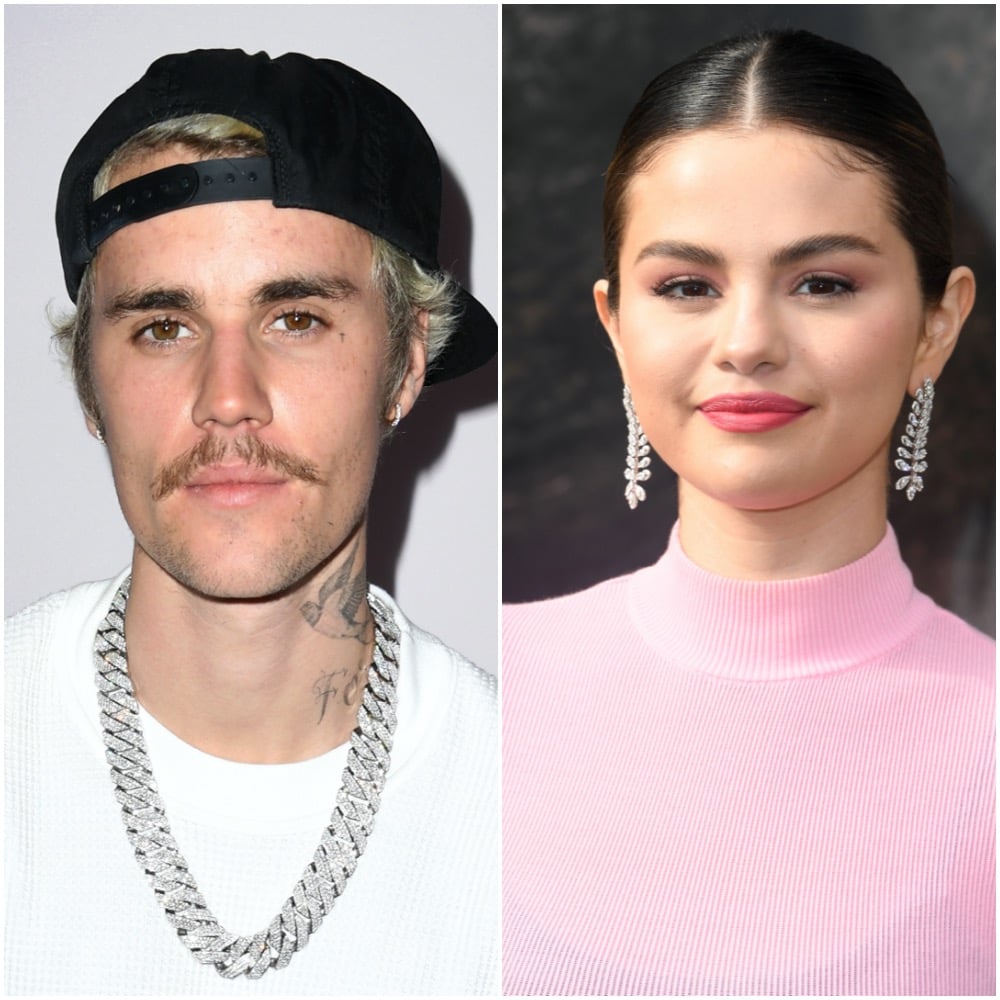 Justin Bieber rapped Selena Gomez's name in a new music video
Released on Sept. 3, the "POPSTAR" video opens with DJ Khaled calling Drake and urging the "Hotline Bling" rapper to meet up to shoot the video. Drake becomes frustrated with DJ Khaled's requests and calls Bieber to step in for him instead. The music comes on as Bieber is shown waking up and heading downstairs to a wild party.
He lip-syncs the song and at one point raps, "I'm a popstar, but this sh*t ain't bubblegum, yeah/You would probably think my manager is Scooter Braun, yeah/But my manager with twenty h*es in Buddakan, yeah, ayy/ Look, Ariana, Selena, my Visa. It can take as many charges as it needs to, my girl/That sh*t platinum just like all of my releases, my girl."
Seeing Bieber rap Gomez's name left many fans reminiscing on their relationship, while others criticized him due to Gomez's claim that they had an "emotionally abusive" romance. As reactions continue to pour in, a source who is supposedly close to Bieber spoke with HollywoodLife and shared the singer's alleged thoughts on the responses the video generated.
How Justin Bieber reportedly feels about the reactions the video received
"Justin is not thinking at all about Selena with this new music or song," a source told HollywoodLife in a report published on Sept. 5, noting that his wife Hailey Bieber allegedly had a cool reaction as well.
"[Justin] and Hailey are paying no attention to what the fans are saying about Selena when it comes to the song," the source went on. "Justin is just having fun with it. This officially starts his big return to music with more to come soon. He's excited it's all finally happening."
Although Bieber's fifth album Changes (February 2020) is still fairly new, he has "made an entire new project" in quarantine, according to the source.
"The album will have all new collaborators and the music is already blowing people away…" the insider continued. "Justin has already shot music videos recently and his fans are in for a massive surprise. It's a pop album, but it's going to have amazing vocals, incredible stories, really worldwide smashes."
Selena Gomez wishes Justin Bieber "the best" as he moves forward with his life, reports say
The singers had an off-and-on relationship that lasted from 2010 to March 2018, per Vogue. By June, Bieber had moved on with Baldwin and married the model in a secret ceremony that September. Around the time, sources told E! News that Gomez wished Bieber the best.
"As much as I definitely don't want to spend the rest of my life talking about this, I am really proud that I can say I feel the strongest I've ever felt and I've found a way to just walk through it with as much grace as possible," she added to NPR in January.