Justin Hartley's Ex-Wife Chrishell Stause Opens Up About Divorce: 'It Was Like Ripping a Band-Aid Off'
Justin Hartley and Chrishell Stause broke up several months ago. Now Stause is opening up about her divorce on her show 'Selling Sunset.'
This Is Us star Justin Hartley and his ex-wife, actress Chrishell Stause, got married in 2017. However, after two years of marriage, it was announced in November 2019 that Hartley and Stause would be divorcing each other.
Now, six months after their initial news broke, Stause is talking about the divorce on her show Selling Sunset. Additionally, she is speaking out about what it was like to reveal such an emotional part of her life to the world.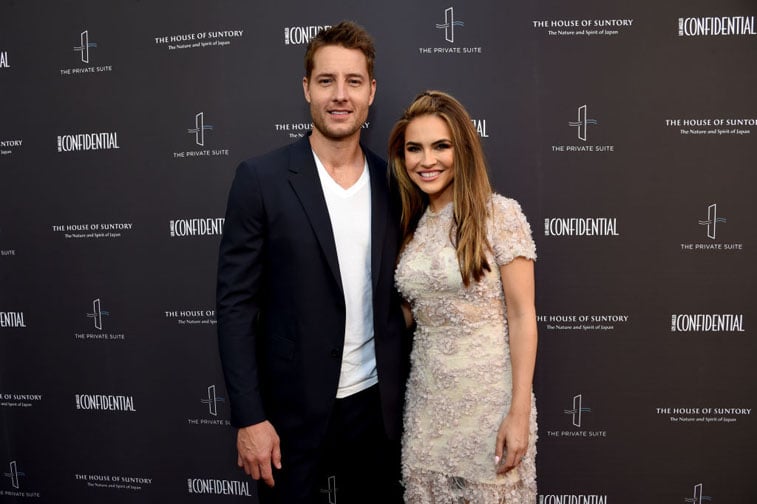 Justin Hartley blindsided Chrishell Stause with divorce papers in November 2019
Fans were shocked to find out back in November that Hartley was divorcing Stause. However, sources close to Stause claimed that she was blindsided by Hartley's move as well.
One insider told People: "There are so many things that she doesn't understand… It's just a strange situation. But what she can do? She has no choice but to move on. Yes, they'd had some problems, but she certainly never thought he would just go and suddenly file for divorce, and not even try to save things."
In his divorce papers, Hartley cited their separation date as July 8, 2019. However, he and Stause had been attending events together for months after that. According to TMZ, Stause believed that Hartley claimed that date in order to not pay spousal support.
Chrishell Stause was seen crying about the divorce on 'Selling Sunset'
Stause has been appearing on the Netflix show Selling Sunset since last year. Selling Sunset recently premiered its second season and, on the final episode, gave a sneak peek of what is "still to come" in the second half of the season. In one scene, Stause was seen crying about her divorce.
"I'm just kind of in shock with it all," Stause said. "It's just a lot all at once because everybody in the whole world knows. I love him so much. This was my best friend. Who do I talk to now?"
Chrishell Stause revealed why she talked about the divorce on her show
Of course, it is not easy to let the cameras in on such a devastating part of one's life. However, the news of her divorce came out while she was filming Selling Sunset, and Stause ultimately decided to show viewers what she was going through.
Speaking to StyleCaster, she said: "If I'm being perfectly honest, my knee-jerk reaction was I can't do this. Quitting the show] did cross my mind. This isn't something that anybody would sign up for or do on purpose."
In any case, since the media was already talking a lot about her divorce, Stause decided to go ahead with filming. "It was out there anyways, so now it's almost like ripping a Band-Aid off," she said.
She also revealed to StyleCaster that the period after the news of her divorce came out was rather "bizarre" and like a "nightmare" since she had both the show and the paparazzi following her when she was still trying to deal with everything.