Justin Hartley's Post 'This Is Us' Project Is 'A Labor of Love'
Justin Hartley has already scheduled a post-This Is Us project. The actor calls this upcoming achievement "a labor of love" as he looks into the future and puts the role of Kevin Pearson behind him.
'This Is Us' is currently filming its final season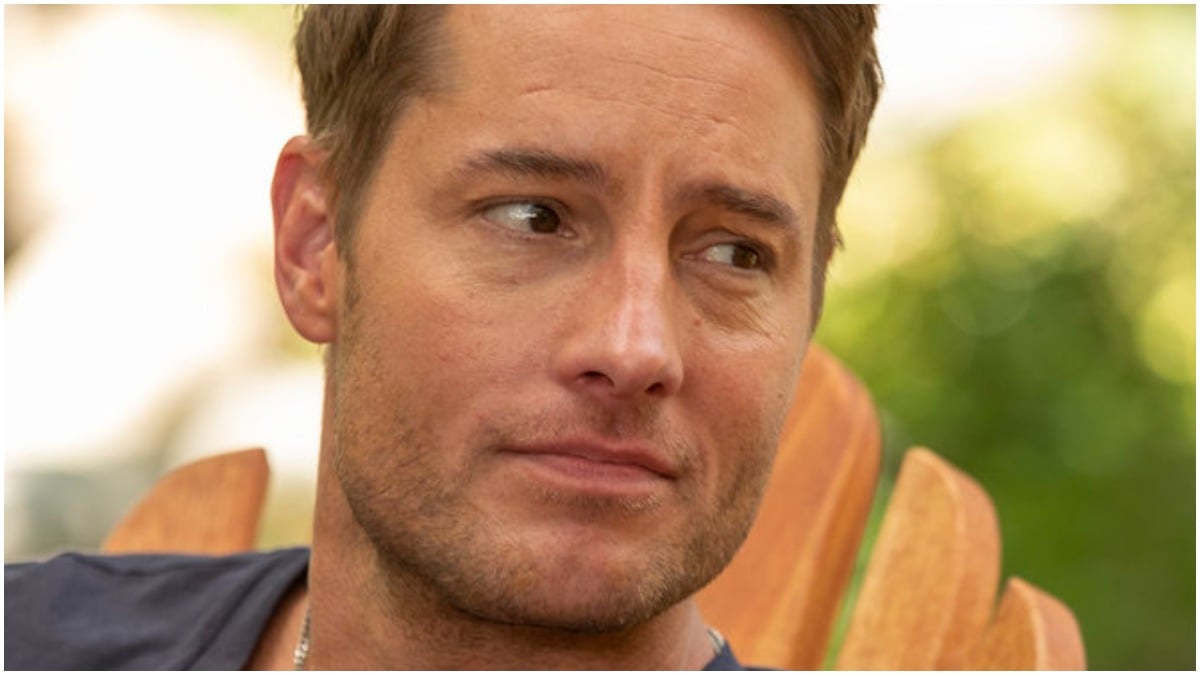 This Is Us is currently filming its final season of production after five years on NBC. The emotional show will attempt to tie up all its loose ends during season 6.
The final sixth season of the drama will air beginning January 2022. In May of that same year, the Pearson family will take its final bow. The show is scheduled to film 18 episodes for its final season. The season is scheduled to begin after the holiday season. Fans of This Is Us will be able to enjoy the series without interruption.
Season 5 of This Is Us was only 13 episodes long and aired over 8 months from September 2020 through May 2021. Fans appeared to be unhappy with the scheduling. The series lost momentum with viewers who never knew when a new episode would air.
Justin Hartley's next project is …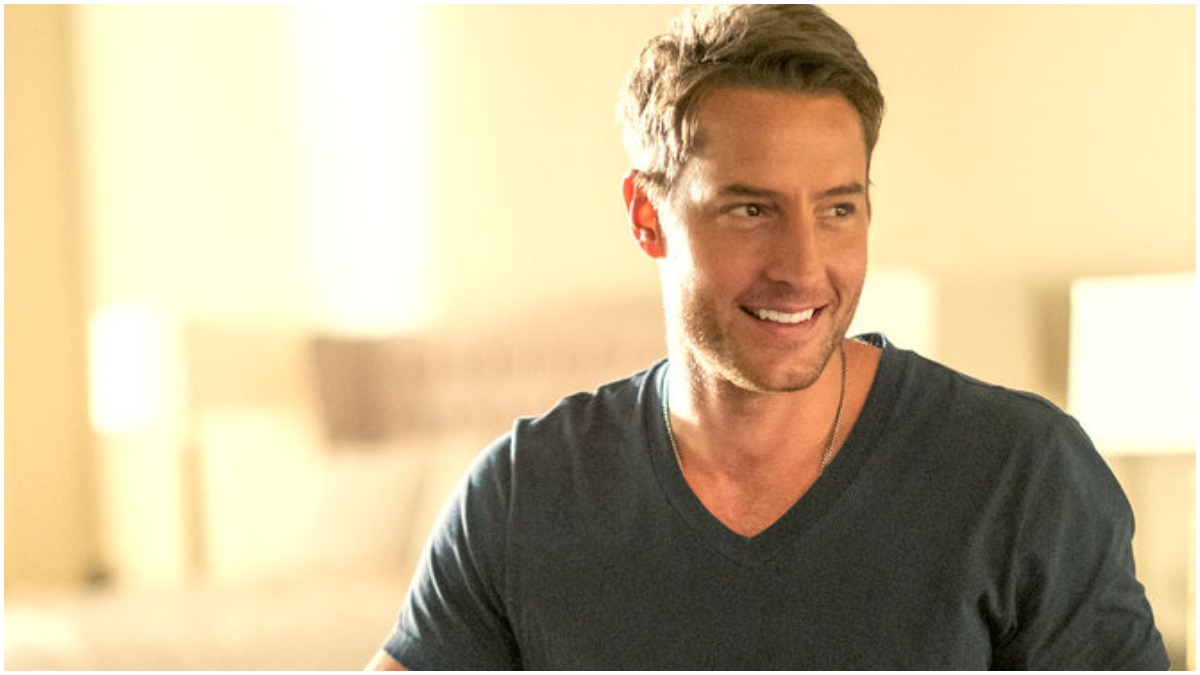 RELATED: 'This Is Us': Has Season 6 Begun Filming?
Hartley has already scheduled his post-This Is Us project.
The actor will star and executive produce a new series for CBS titled The Never Game.
According to a press release from CBS, the series will be based on the bestselling novel by Jeffrey Deaver. The drama will feature Hartley as lone-wolf survivalist Colter Shaw. Shaw roams the country as a "reward seeker." He uses his expert tracking skills to help private citizens and law enforcement to solve mysteries. Shaw will also contend with his own fractured family.
The actor shared his excitement about 'The Never Game'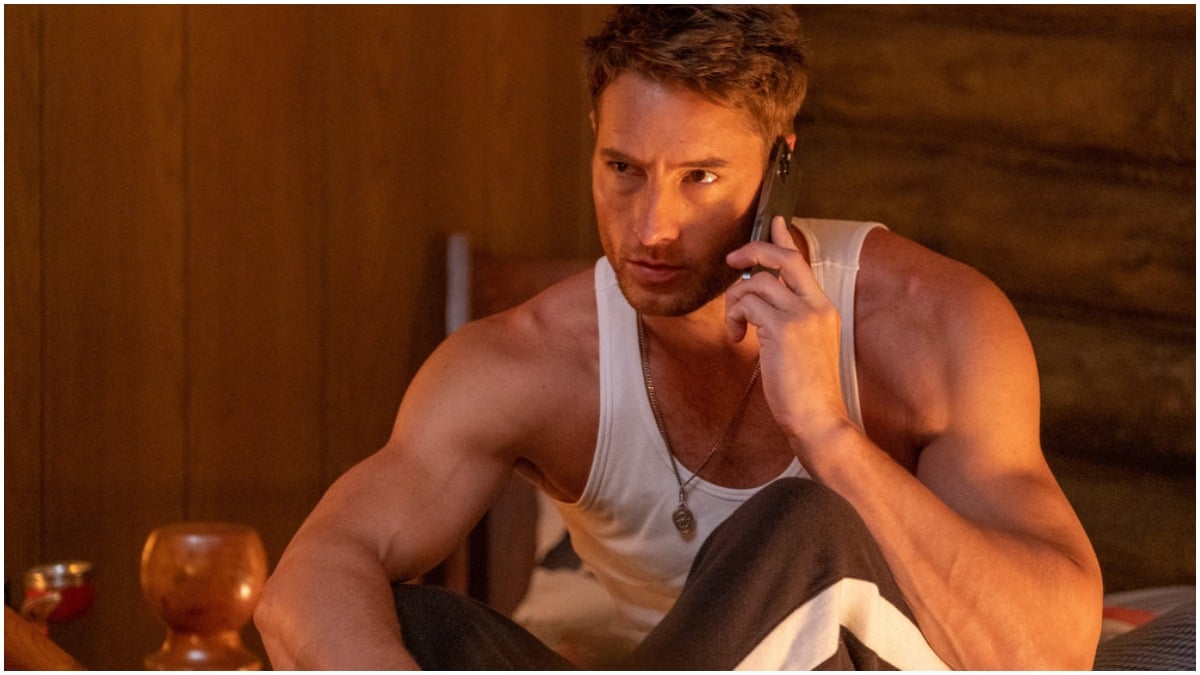 RELATED: 'This Is Us': Alexandra Breckenridge Says She Filmed a Scene as Sophie Wearing Old Makeup
Hartley shared his excitement about starting a new project after playing This Is Us' Kevin Pearson after six seasons.
"I couldn't be happier that The Never Game is coming to CBS, and that Colter Shaw will be brought to life on screen soon," Hartley said.
"When I read the book, I was immediately drawn to the character and the story; developing this project with Ken has been a true labor of love. Colter is going to kick some serious [expletive], and I can't wait for audiences to meet him."
Additional casting for the series will be announced in the coming weeks.
What's next for Justin on 'This Is Us?'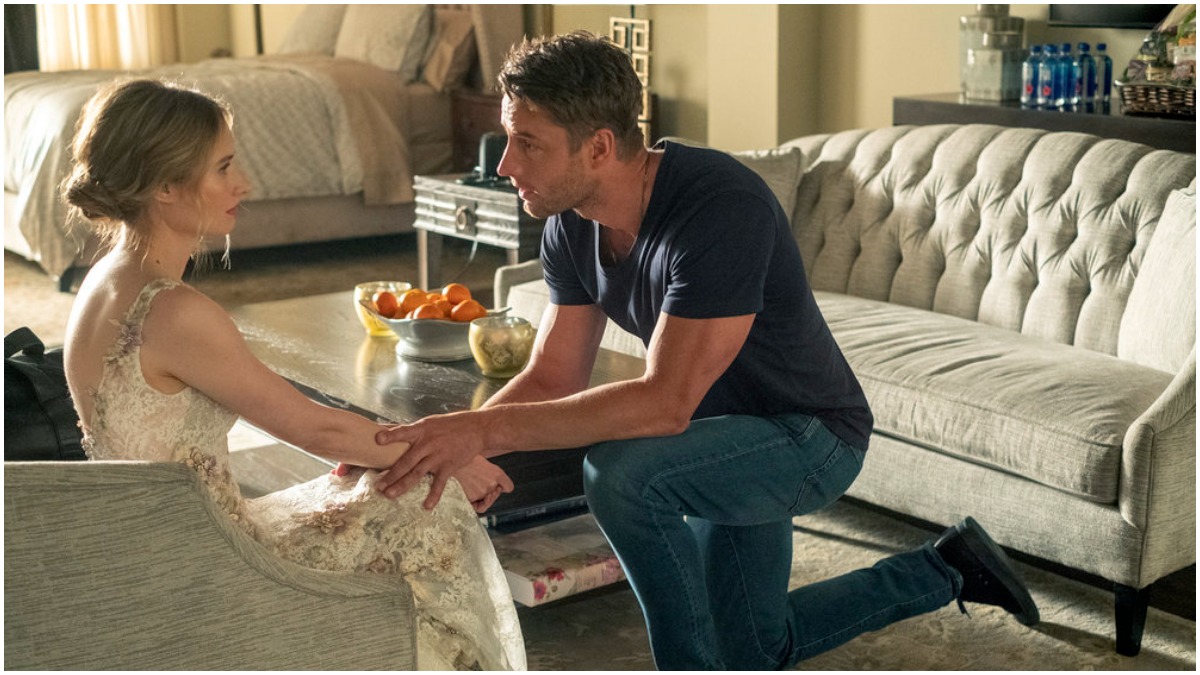 Madison (Caitlin Thompson) revealed to a stunned Kevin that she did not want to marry him on the day of their wedding. He pictured a different life for himself and the mother of his twins Franny and Nicky. Madison realized that she deserved to be with someone who was in love with her. Kevin couldn't say he truly loved his fiancé.
In a flash-forward scene, Kevin and Madison helped his sister Kate (Chrissy Metz) get ready for her second wedding ceremony. The flash-forward didn't indicate if the couple were together romantically or friends as they co-parented their children.
Rebecca (Mandy Moore) asked Kevin to build her the home her late husband Jack promised near their beloved cabin in the woods. In a flash-forward scene, Kevin helms in a construction company, Big Three, a play on the name dad Jack coined Kevin, and his siblings.
This Is Us will return to NBC on Tuesday nights at 9 p.m. EST in January 2022.