Justin Hartley Says He 'Liked Being Around' Sofia Pernas Despite Being 'Unavailable' and Married to Chrishell Stause
Justin Hartley is now married to fellow actor Sofia Pernas. However, the start of their relationship coincided with Hartley's high-profile split from Chrishell Stause.
Hartley recently talked about meeting Pernas while married to Stause. He admitted that he enjoyed "being around" Pernas, despite not being "unavailable."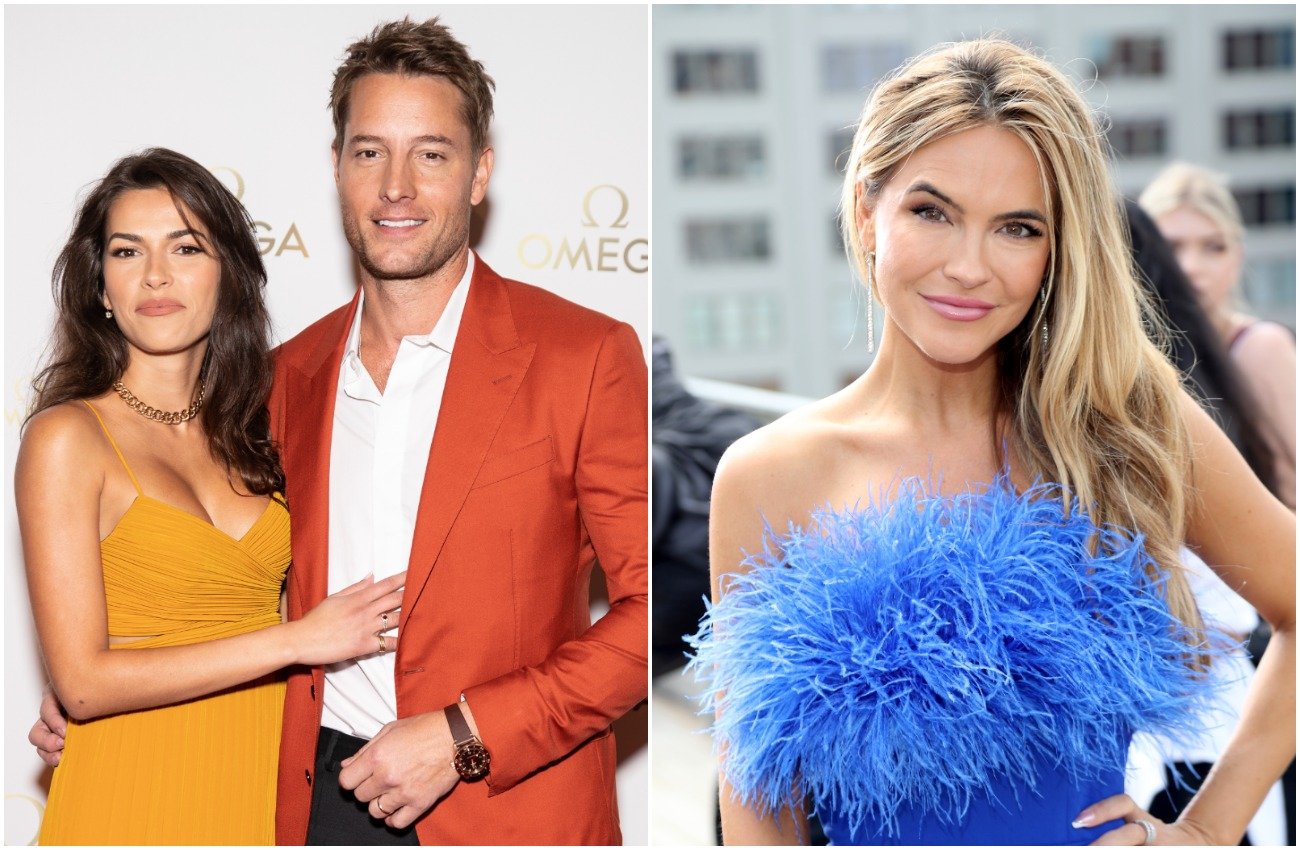 Justin Hartley began dating Sofia Pernas shortly after divorcing Chrishell Stause
Hartley and Stause split in November 2019. The events surrounding it were documented on the reality show Selling Sunset, which Stause is the star of. She alleged that Hartley "blindsided" her with divorce papers and that she only knew of their split 45 minutes before the public did.
Hartley and Pernas went public with their relationship in May 2020. Some fans found their relationship timeline sketchy, especially after Stause reportedly liked posts on social media that insinuated Hartley cheated. 
Nonetheless, in May 2021, it was revealed that Hartley and Pernas had tied the knot in private.
Justin Hartley talks about meeting Sofia Pernas while being married to Chrishell Stause
Hartley and Pernas met when they were working on the soap opera The Young and the Restless. At the time, Hartley was not single, though he recently said in an interview with Haute Living that he did like "being around" Pernas.
"We didn't work together that closely, and we didn't work together that long," Hartley said. "I knew that she was very kind and very nice. I liked being around her. But I was in a different place in my life. I wasn't available."
He added, "Timing has a lot to do with that. I'm very lucky to not only have found 'the one,' but I found her when she was available and the timing was right."
Justin Hartley says his relationship with Sofia Pernas is effortless
Hartley also talked more about his relationship with Pernas, telling Haute Living that he is "happier than I've ever been." Additionally, he shared that things between the couple are effortless.
"It's incredible when you're not forcing things," Hartley said. "It doesn't have to be that hard. You just meet the right person and you just go, 'Oh, this is amazing. It's just so wonderful!' You're so attracted and so attached to this person. You just love this person so much."
He continued, "Even though we've only been married a few months, it's hard to remember what it was like without her. When I re-met her, I just knew. It's so interesting about the human heart and human mind. It's not a codependency; I'm just at peace with myself. I feel loved and I feel appreciated. I know she feels the same way. We just have a really great relationship and a really terrific family. It's healthy and it's wonderful."
As for what Hartley loves about Pernas? He explained, "I learn from her. She speaks five languages. She's brilliant, she's incredible, she's fun to look at. Everything about her is amazing — she's just hilarious. She inspires me to want to be a better man, like Jack Nicholson said in As Good as It Gets. I want to rise to the occasion because she's so great. She does make me want to be a better person, and [this kind of love] certainly does complete me."