Justin Timberlake and Britney Spears' Denim Outfits Live on: Celebrities Are Still Recreating Their Memorable Look
It's been years since Justin Timberlake and Britney Spears dated. But the world hasn't forgotten their double denim moment. The celebrity couple made a fashion statement in 2001 and since then it's earned a place in pop culture history. Even other celebrities have copied their look.
Justin Timberlake and Britney Spears wore denim to the 2001 American Music Awards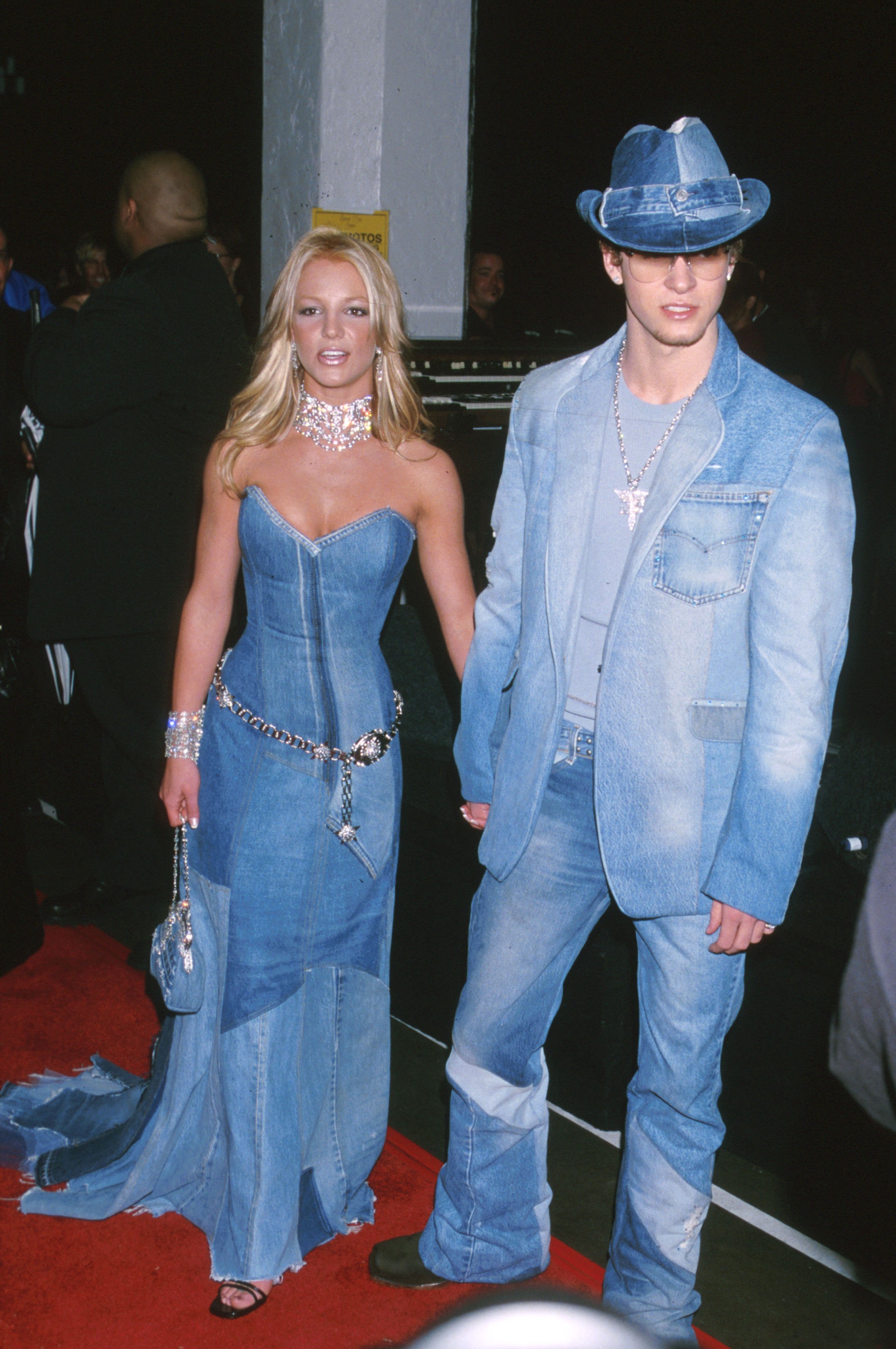 The former *NSYNC member showed up at the 2001 American Music Awards with the "…Baby One More Time" singer. Together they posed on the red carpet in head-to-toe denim. 
Timberlake, who now has two kids with his wife Jessica Biel, wore an outfit by costume designer Steven Gerstein. All denim, it was a copy of the suit he wore on *NSYNC's Celebrity album cover, Gerstein told Jezebel in 2020.
The "Sexy Back" singer completed the look with a denim cowboy hat, diamond jewelry, and sunglasses. Meanwhile, Spears opted for a strapless denim gown and a denim bag. She accented her ensemble with a belt, choker necklace, and a stack of diamond bracelets. 
The outfits stood out at the awards show and they were soon the talk of the entire event. 20 years later, the coordinating denim looks are among Timberlake and Spears' most memorable fashion moments.  
Celebrities have copied Timberlake and Spears' denim look
Even celebrities love to recreate the look. Katy Perry showed up to the 2014 MTV Video Music Awards paying homage to Spears and Timberlake. She wore a strapless denim gown that looked similar to the one worn by the "Toxic" singer in 2001. 
And just in case fans weren't sure if Perry had turned to Spears for inspiration, her date rapper Riff Raff, wore a matching suit à la Timberlake. The "Roar" singer tweeted to Spears, saying, "I did my best impression, hope u likey!" 
Spears loved Perry's look. "Just when I thought the denim dress had retired….you bring it back! You looked amazing tonight bb ;)," she replied.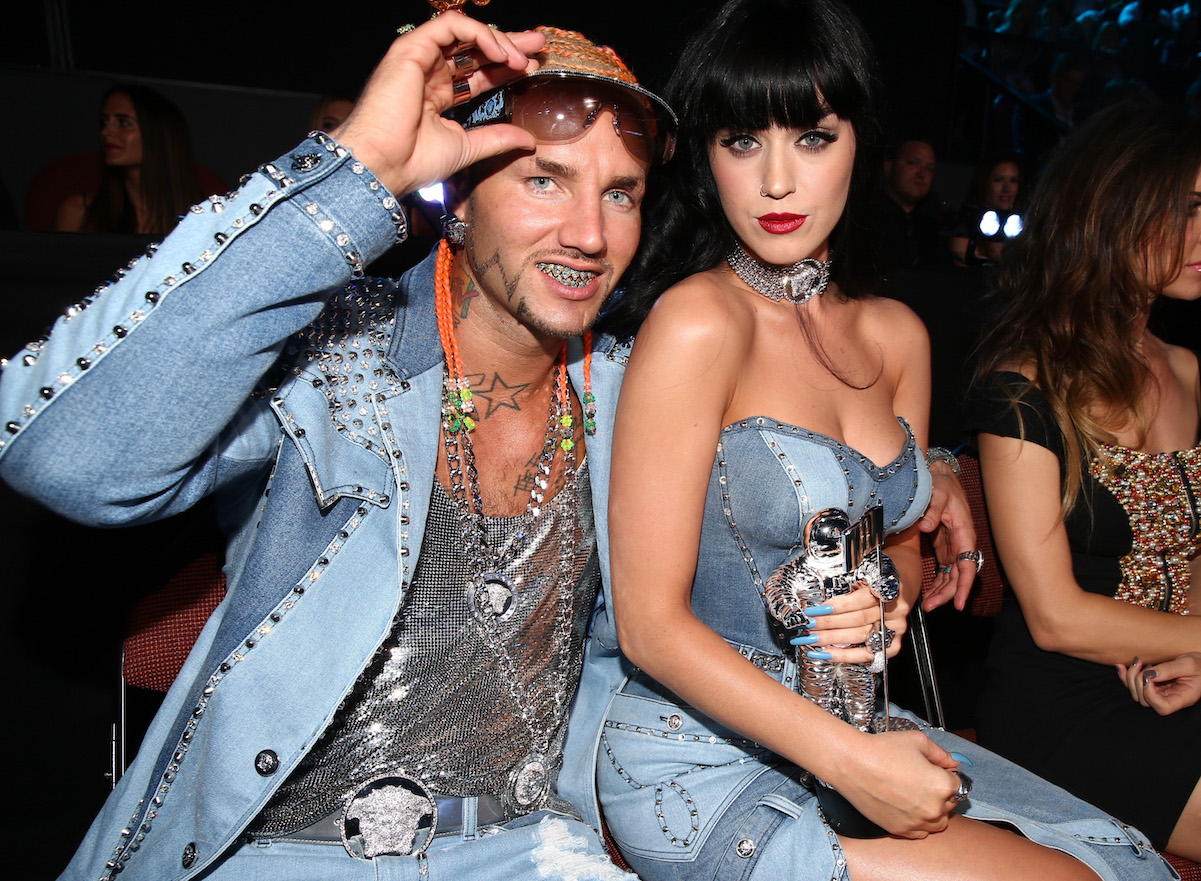 Ryan Reynolds and Gossip Girl alum Blake Lively tried recreating the famous look. Well, sort of. In 2015, the Deadpool actor shared a Photoshopped image of him and Lively's faces — they've been married since 2012 — superimposed on a denim-clad Timberlake and Spears.
"The night started exactly as planned. But I take full responsibility for the denim condom. It was a mistake," Reynolds wrote on Twitter.
Justin Timberlake thinks he and Spears' could still 'rock' the outfits
Timberlake discussed his and Spears' denim outfits on his former *NSYNC bandmate Lance Bass' podcast, "The Daily Popcast," in March 2020. The "Cry Me a River" singer shared that he has no regrets about his outfit choice.  
"Look, man, you do a lot of things when you're young and in love, man. That's what you do," he said. 
At one point, he even told Bass the look could work now. 
"I don't know man, you could kinda rock that today," he told Bass.