Justin Timberlake and Cameron Diaz's Breakup Involved a Music Video and Public Argument
Justin Timberlake and Cameron Diaz were a carefree and happy Hollywood couple so what was the reason for their breakup?
Justin Timberlake and Cameron Diaz were a carefree and happy Hollywood couple in the early to mid-2000s. The duo seemed like a good match for a time. However, their relationship crumbled after a music video and an intense encounter at one of Prince's parties.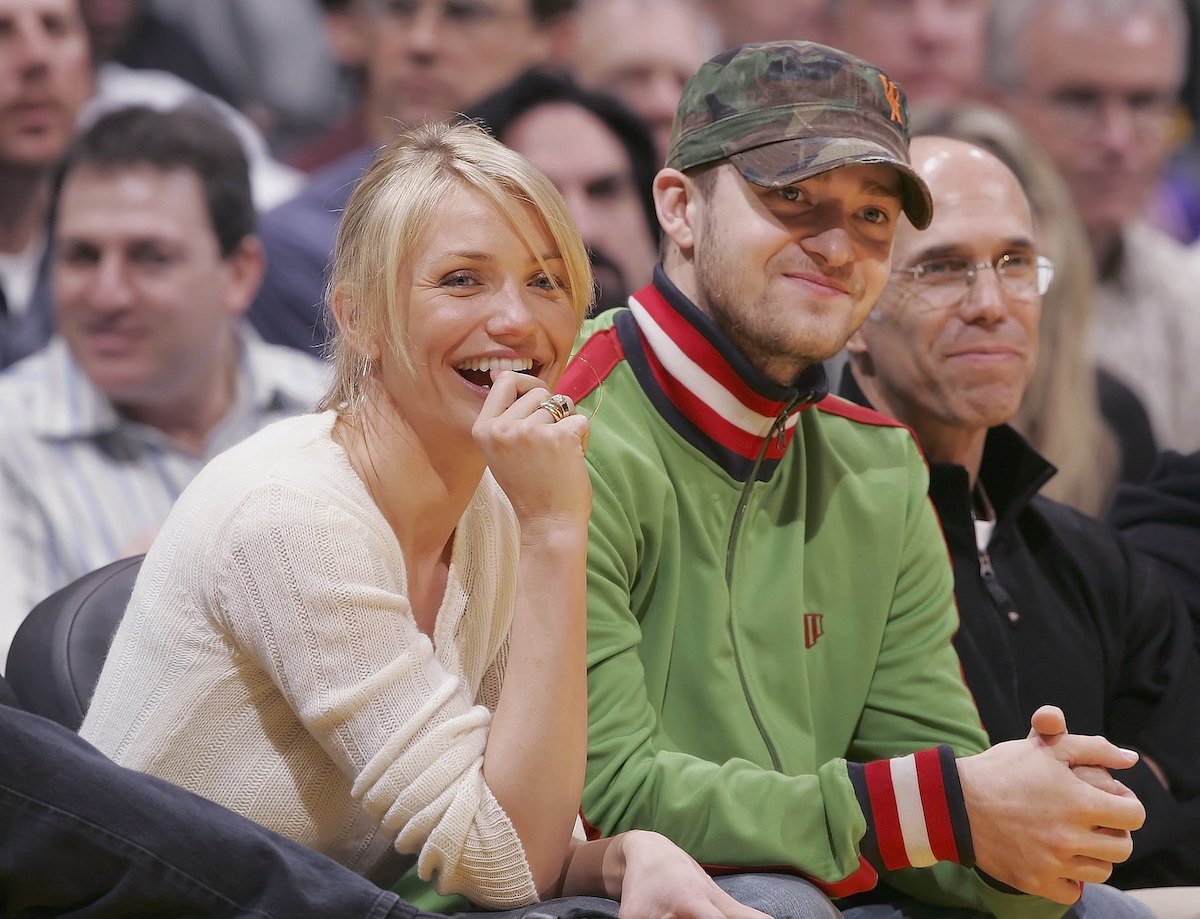 Justin Timberlake and Cameron Diaz met in 2003
Since their breakup was nearly 15 years ago, we often forget that the singer and actor were a Hollywood A-list couple for four years. Timberlake and Diaz met back in 2003 at the Kids Choice Awards. The Charlie's Angels star presented the NSYNC pop star was the "Best Burp" award, and they appeared to hit it off from there.
They went on to voice characters together in Shrek The Third, and they appeared together on Saturday Night Live. They also participated in charity events and were often seen out and about town by the paparazzi and interested fans.
Following their breakup, they continued to speak highly of one another, appearing together on the red carpet for Shrek The Third that same year and more recently for 2011's Bad Teacher. At the time, Diaz gushed about her ex telling US Weekly that he is "a genius comedian. . . he's clearly talented. He's so bizarre and hilarious."
However, their breakup wasn't as easy breezy as it might first appear.
Cameron Diaz and Justin Timberlake both seemed hesitant about serious commitment
Timberlake and Diaz were together from 2003 until 2007. However, they both appeared to be on the same page when it came to keeping things light and fluffy without taking things to the next level.
In 2006, the singer appeared on The Ellen DeGeneres Show. The talk show host asked him about the engagement rumors that had been swirling around him and Diaz. "I need to know, should I get a bridesmaid dress now or not?" she teased. Timberlake responded, "Know what? Go ahead and reserve one. The only thing is, you'll have to stay the same size for the next 15 years." Clearly, marriage was not on his mind at the time.
Diaz also had no desire to move to the next step.  "I'm a commitment-phobe. Don't want to do it," the In Her Shoes actor told DeGeneres just two months after her then-boyfriend's interview.
By the top of the next year, the pair had broken things off for good.
RELATED: Cameron Diaz Didn't Want to Be an Actor
Related post url: 
Justin Timberlake and Cameron Diaz's breakup was public and intense
No matter how carefree and breezy a relationship might appear, breakups are never easy. The fracture between Timberlake and Diaz apparently began in 2006 with Timberlake's "What Goes Around … Comes Around" music video, which starred Scarlett Johansson. The tabloids reported that the singer and Diaz clashed over the Marvel star's involvement.
"Cameron was very jealous of Scarlett … She could not believe he went behind her back to put her in the video," Us Weekly reported at the time. However, Johansson clapped back at the rumors. "We live in a world today where if two people are single – and one's a guy and one's a girl and they're both famous – you're going to be linked with somebody," she told Seventeen. "If it's somebody one week, it's going to be somebody else the next week. It's either me or Jessica Biel." Ironically, Timberlake did end up marrying Biel.
In Jan. 2007, Timberlake and Diaz announced their separation. However, a few weeks later, they reportedly had an intense exchange at Prince's Golden Globes after-party, where Diaz approached Timberlake, who was chatting with Biel. People reported that the former couple engaged in an "intense 40-minute face-off in a side room."
In his 2018 memoir, Timberlake lightly touched on wanting to be with Biel despite being with Diaz. "Then the Golden Globes came up, and that's when we planned on seeing each other," he wrote. "We were both still seeing other people, keeping ourselves safe from getting hurt, from really putting ourselves out there. It took a bit for both of us to admit to ourselves that we were really, really into each other."