Justin Timberlake Dubbed a 'Culture Vulture' After Talking Over SZA and Using a Blaccent
Justin Timberlake is in hot water again, and this time it has nothing to do with his wife. To recap, Timberlake recently came under fire because he was spotted drunkenly holding hands with a co-star at a bar. Though the "Bye Bye Bye" singer issued a public apology to his wife, Jessica Biel, and also insisted nothing happened, fans and critics have continued to drag him for his faux pas. Still, the criticism seemed to die down for a bit. But, a new interview has people upset with Timberlake over cultural appropriation.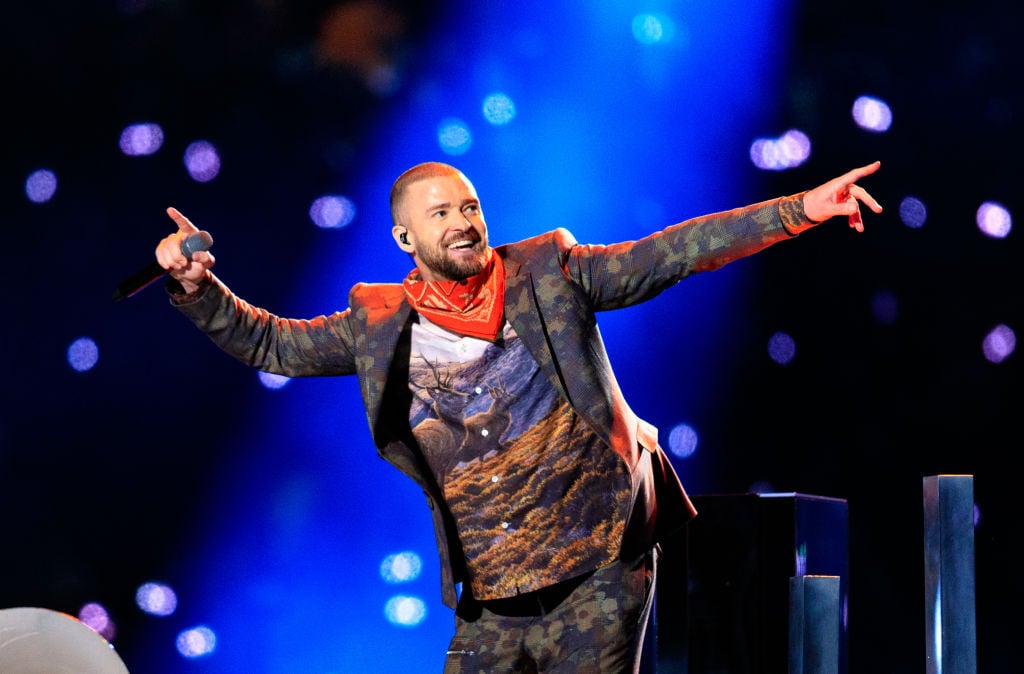 Recently, Timberlake was on The Ellen Degeneres Show to promote his new song with SZA, "The Other Side" from The Trolls World Tour. While there, Ellen Degeneres also took the opportunity to ask SZA about her Rolling Stone cover that she did alongside rapper, Megan Thee Stallion and singer, Normani. Degeneres jokingly asks SZA if the shoot for the cover was "hot" and that's why she had to take her jacket off. Before the "All The Stars" singer can get a word in edgewise, Timberlake gleefully interrupts her.
Timberlake talks over SZA in a recent interview
"Oh, sis!" Timberlake exclaims. "What are you doing to them, sis?" the Disney alum continues. At that point, SZA does begin trying to explain the shoot, but, unfortunately, Timberlake continues to interrupt her. "Sometimes y'all got to let 'em know, 'I've been workin' out'," he declared. This moment was certainly annoying for SZA's fans, but others found it annoying and problematic. Critics began pointing out that Timberlake was participating in cultural appropriation and faking a blaccent to seem "cooler".
"Is there any reason he's trying to use AAVE [African American Vernacular English which are words distinctive to Black Americans and their culture.] and acting like a fool? Does he know when to stop culturally appropriating or does it just come natural [sic] to him now?!" one fan declared. "He says 'sis' like someone who just read their first Black Twitter tweet last week and thought he discovered something no one else had seen or heard before," another fan chimed in.
Twitter users accuse Timberlake of cultural appropriation
Others were critical of Timberlake's behavior, but unsurprised. Many people pointed out that he has been accused of being a culture vulture for the majority of his career. "Idk why people are acting surprised. He's always been like this even back during his Nsync days. His blaccent has been an ongoing theme throughout his entire career," another person declared passionately. "His whole career is cultural appropriation," yet another person chimed in.
Critics say the singer has shown his wife similar treatment
Other people added that Timberlake had a history of interrupting women in general. One fan even noted a time when he did it to his own wife. "HE doesn't respect women, period. He talked over his own wife when someone asked her a question at HER movie premiere! Showboating as*hole," one person declared.
While it's completely normal for people to riff off of one another in group interviews, this is one instance when Timberlake could've just stayed quiet. Speaking over SZA consistently was a distraction at the very least and clearly many people felt as if he disrespected her. Hopefully, he learns to tone things down a bit going forward.