Justin Timberlake Once Insulted Britney Spears For Making the 'Crossroads' Movie
Timberlake called her out in a 2002 magazine article, also taking the movie's writer to task.
When Britney Spears made her only feature film Crossroads, she and then-boyfriend Justin Timberlake were deeply in love. But after their split, the NSYNC singer called out his ex-girlfriend in several ways. He even insulted her decision to star in Crossroads. Here's what he said, and some background information for context. 
'Crossroads' Director Tamra Davis said they had a 'beautiful relationship'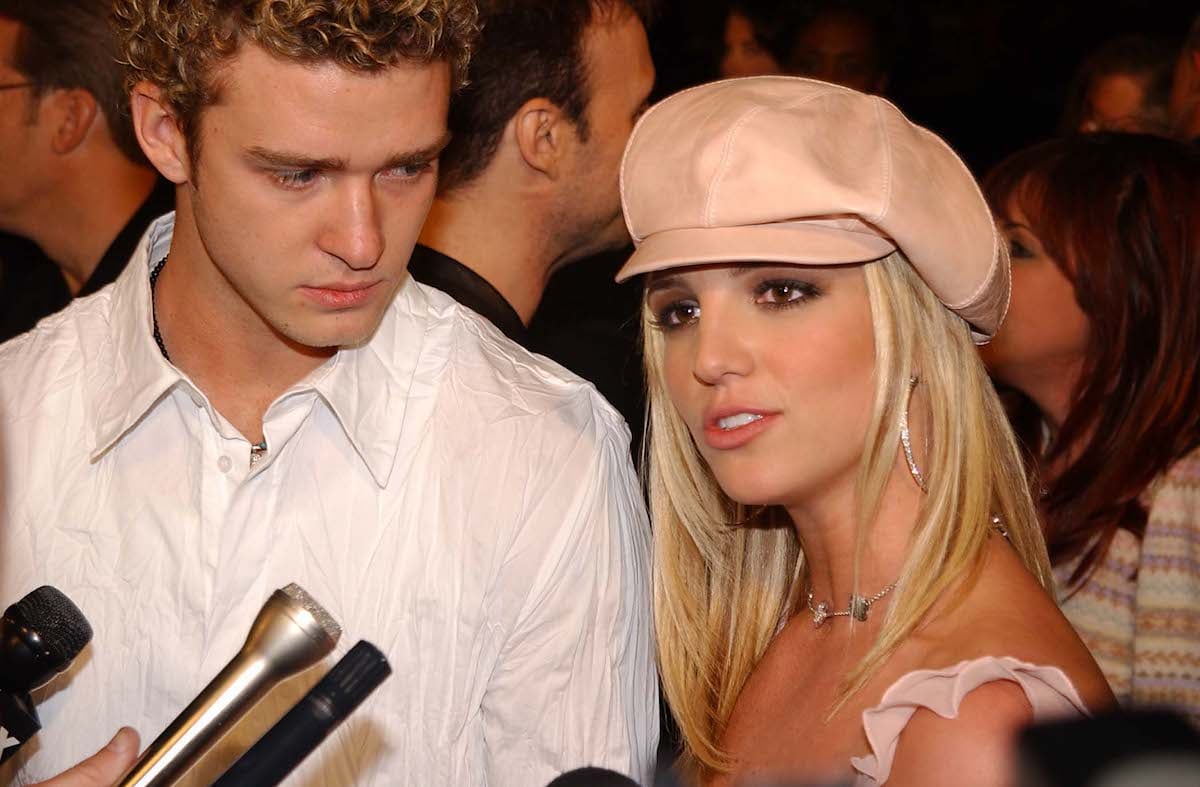 The fallout following Britney Spears and Justin Timberlake's 2002 breakup included a couple of hit songs and a lot of iffy comments from Timberlake. But in a 2016 interview with Broadly, Crossroads director Tamra Davis had nothing but great things to say about the young romance. 
She said Britney was clearly in love while on the 2001 set of the movie, which was filmed in Louisiana and Los Angeles. 
"It was just the most beautiful relationship, seeing the two of them together and how love-y they were," Davis told Broadly. "They were just so close, and she was such a supporter of his. He worked just as hard as her. It was like, she would be doing rehearsals and he would be doing rehearsals. They really knew that life together."
Davis added that Britney's character Lucy Wagner incessantly doodled little drawings in a notebook in the movie. 
"I have the book," Davis said. "All she was writing was 'Britney and Justin,' all these little curlicues. It was like looking at a teenage girl's musings—hearts and butterflies and Justin's name."
Justin Timberlake said Britney Spears shouldn't have made her 'Crossroads' movie 
Not long after the movie's 2002 premiere, however, the couple broke up. Furthermore, by November of 2002, Timberlake's critical comments on her participation in the road trip comedy surfaced
"I told Britney I thought she did a good job, but someone over there didn't spend a lot of time thinking about the material," Timberlake told Details Magazine in its December 2002 issue, per MTV News. "If she had a clue, she wouldn't have made that movie, don't you think? I mean, everybody knows that what she should have made was [a movie like] Pretty in Pink."
It was a statement wildly at odds with director Davis' characterization of their sweet romance. Moreover, the NSYNC singer's Cry Me a River video famously shows a Britney Spears lookalike cheating on Timberlake. 
It's also worth noting that he criticized the Crossroads "material," which Bridgerton powerhouse Shonda Rhimes wrote. 
The 'Crossroads' movie was a hit with Britney Spears fans
Despite the obvious dig, Britney Spears' Crossroads went on to moderate financial success.  And Davis says the movie endures with fans, who responded to its emotional impact. 
"I still have people come up to me all the time and say what an incredible movie it was, how much it meant to them at that time, and how much of an impact it had on them," Davis told Broadly. 
Could that mean a Crossroads 2? Maybe, but not likely, Rhimes told the publication. "It's 20-something years later," she said. I don't know what Crossroads 2 would be! Would I work with that group of people again? Absolutely!"
To sum up, Justin Timberlake had unkind words about the Britney Spears movie. But that doesn't affect the movie's legacy with millennial teens, which continues to this day.