Justin Timberlake's Net Worth After the Sale of His Massive Music Catalog
Grammy-winning singer Justin Timberlake became the latest big-name musician to sell their catalog off for a hefty price tag. Timberlake has built a successful career over the past two decades as a solo artist, and his net worth increased by a significant amount following the sale of his music.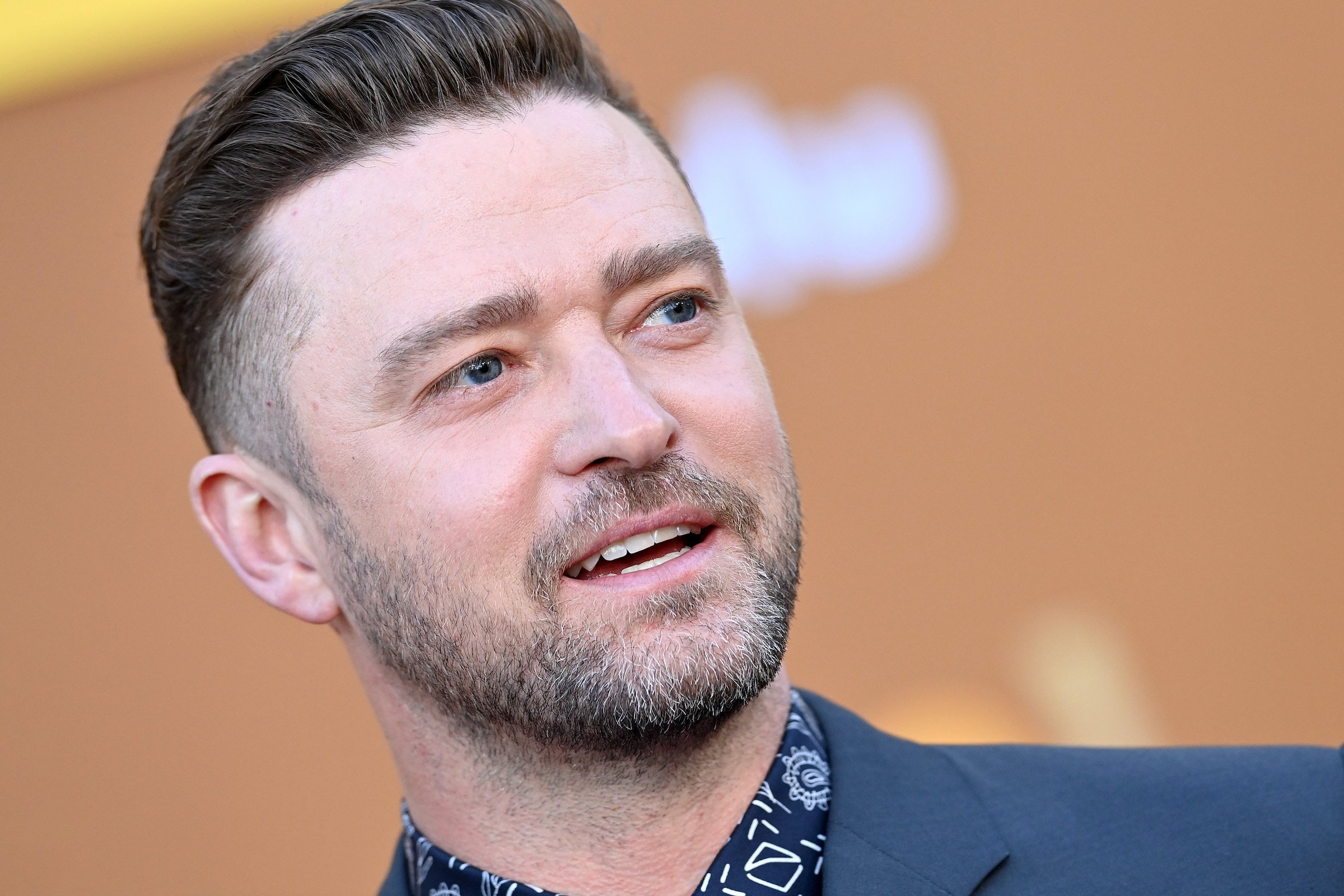 Justin Timberlake sold his music catalog for $100 million
Justin Timberlake has been known over the years for hit songs like "Cry Me a River" and "Rock Your Body." In May 2022, he sold his entire catalog of music to Hipgnosis Songs Capital in a deal reportedly worth $100 million, according to The Wall Street Journal.
Billboard estimates that Timberlake's solo song catalog generates roughly $10 million to $11 million each year, with his share of the writing earning approximately $3.3 million each year. With the deal totaling $100 million, experts believe it to be an expensive price tag compared to other musicians' catalogs.
"I am excited to be partnering with [Hipgnosis founder and CEO Merck Mercuriadis]," Timberlake said in a statement. "He values artists and their creative work and has always been a strong supporter of songwriters and storytelling. I look forward to entering this next chapter." 
In addition to his entire music catalog, Hipgnosis will also own Timberlake's copyright, ownership, and the financial interests of the writer and publisher's share of his public performance income from now on.  
Justin Timberlake's net worth after the sale of his music
Timberlake's time in the entertainment industry dates back to his childhood. As a child in the early 1990s, he appeared alongside future stars Britney Spears, Ryan Gosling, and Christina Aguilera on The All-New Mickey Mouse Club. He went on to lead hit boy band *NSYNC to global success with songs like "Bye Bye Bye" and "It's Gonna Be Me."
Timberlake embarked on a solo music career in the early 2000s. Over the next decade, Timberlake became a bankable star in the music industry, able to easily survive the fallout from the infamous 2004 Super Bowl halftime show alongside Janet Jackson and continuing on to even greater success.
By 2021, Timberlake had an estimated net worth of $250 million, according to Wealthy Gorilla. The sale of his music catalog clocking in at $100 million brings his net worth to $350 million total.
Justin Timberlake is the latest artist to sell his catalog
Timberlake is only one of the many musicians who have sold the rights to their music catalogs in 2021 and 2022. In January 2022, both Shakira and Neil Young sold portions of their song catalogs to Hipgnosis Song Management.
Among the big-name stars who have sold their music catalogs in the new decade are Bob Dylan, Bruce Springsteen, Paul Simon, Stevie Nicks, and Neil Young — all beloved artists for Baby Boomers. The artists sold either their recordings, songwriting catalogs, or both.
The buyers of the music catalogs typically get the permanent right to use the artist's songs in commercials, movies, TV shows, and other media.
RELATED: Janet Jackson Reveals She and Justin Timberlake Are 'Very Good Friends' Today: 'Him and I Have Moved On'