Justin Timberlake Sells Song Catalog for Over $100M
Justin Timberlake is cashing out. The singer, who catapulted into stardom as a member of NSYNC, is the next artist to sell his song catalog for a handsome sum. In this case, just over $100 million.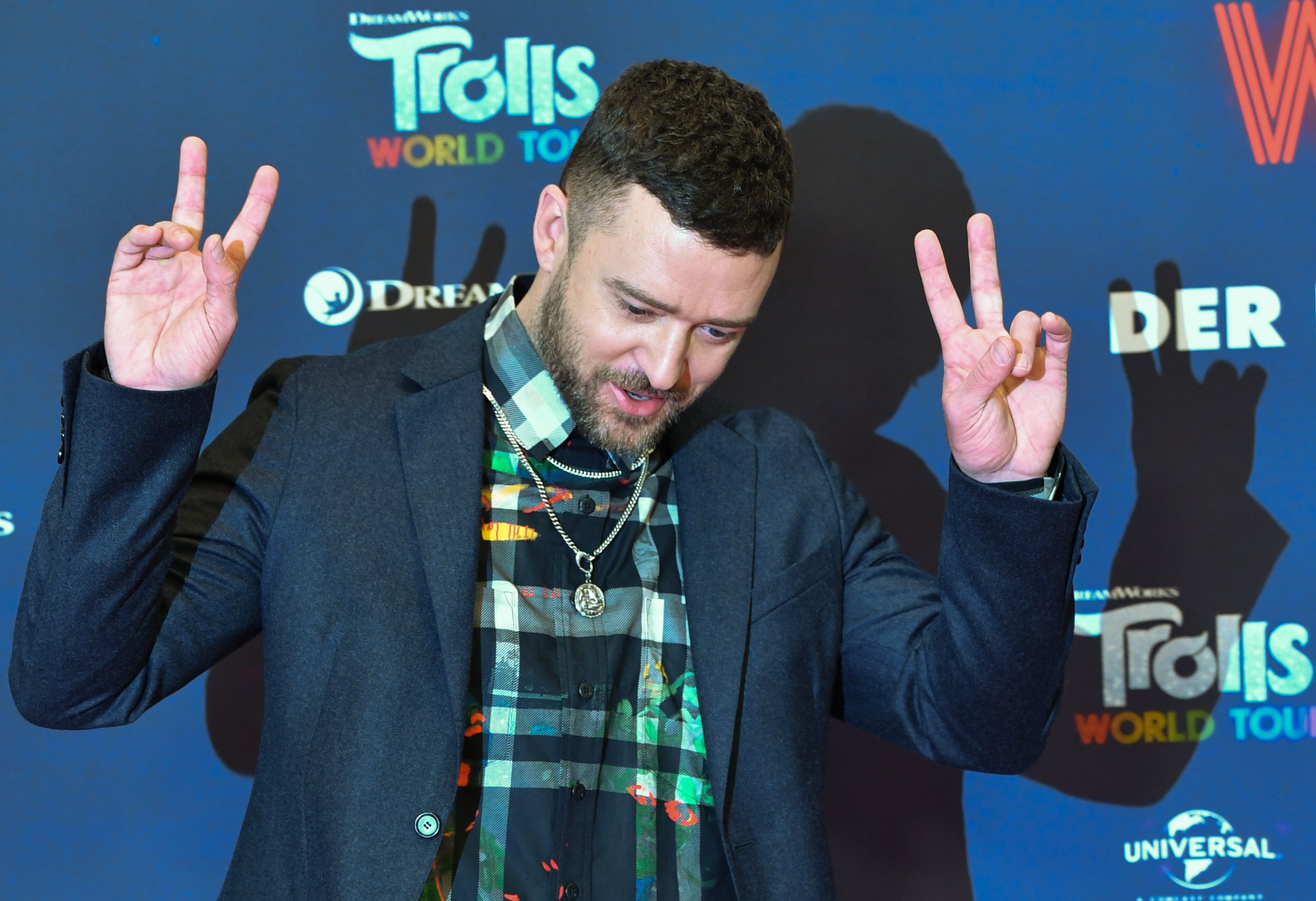 Justin Timberlake sold his songs to Hipgnosis Song Management
Timberlake's catalog deal is the latest in a growing list of famous artists who are doing the same. Bruce Springsteen sold his catalog for $550 million to Sony in Dec. In Jan., Bob Dylan also sold his catalog of recorded songs to Sony. The year prior, Dylan had sold his songwriting catalog to Universal Music Publishing Group. In Oct., Tina Turner sold her catalog to BMG for roughly $50 million.
Timberlake is handing over the full ownership and control to about 200 songs he wrote or co-wrote, including his NSYNC days, his solo, and movie soundtracks career. Such songs as "Bye Bye Bye," "Girlfriend," "Cry Me a River," "Mirrors," and "Can't Stop the Feeling!" are included in the deal.
Not much more was disclosed regarding the specifics of the deal with London-based music investment company Hipgnosis Song Management, which is backed by private equity firm Blackstone. But The Wall Street Journal did report that the deal was valued at just over $100 million, and that the agreement does not cover future releases from the "SexyBack" singer.
In a statement, Timberlake said he was "excited" and "look[ing] forward to entering this next chapter."
Hipgnosis Song Capital
According to the New York Post, Hipgnosis was founded in 2018 by former music manager Merck Mercuriadis. In Oct., it partnered with private equity firm Blackstone to launch Hipgnosis Song Capital. Blackstone has contributed an initial $1 billion to the fund.
Earlier this year, Hipgnosis Song Capital announced that it was purchasing Leonard Cohen's share of his songwriting catalog from his estate, and an 80% interest in Kenny Chesney's recorded-music royalties.
The Justin Timberlake purchase is HSC's third major deal and largest in size, according to the company.
How much is Justin Timberlake worth?
Prior to the catalog deal, Timberlake was estimated to be worth $250 Million, according to Celebrity Net Worth. The artist has had quite the career. As a child, he was featured on such shows as "Star Search" and "The All-New Mickey Mouse Club." But his career really took off when he joined NSYNC. After the boy band, Timberlake has enjoyed a fruitful solo career. And in addition to music, he's acted in such projects as "The Social Network" (2010), "Bad Teacher" (2011), "Friends with Benefits" (2011), and "Wonder Wheel" (2017).
Aside from performing, Timberlake is also involved in investing and business, as seen with 901 tequila, William Rast clothing, and various restaurants. According to the site, "In a typical recent year, Justin has been known to earn more than $50 million from his various endeavors."
RELATED: Britney Spears Called Out Justin Timberlake For Using Her Name to Sell Records