K.J. Apa vs. Charles Melton: Which 'Riverdale' Star Is Worth More?
On 'Riverdale,' Archie and Reggie have been rivals in the past. But how do the actors who play them stack up when it comes to fame and fortune?
Riverdale teens Archie Andrews and Reggie Mantle have had their share of run-ins, dustups, and competitive confrontations. But in real life, how do Archie and Reggie portrayers K.J. Apa and Charles Melton stack up when it comes to star power and net worth?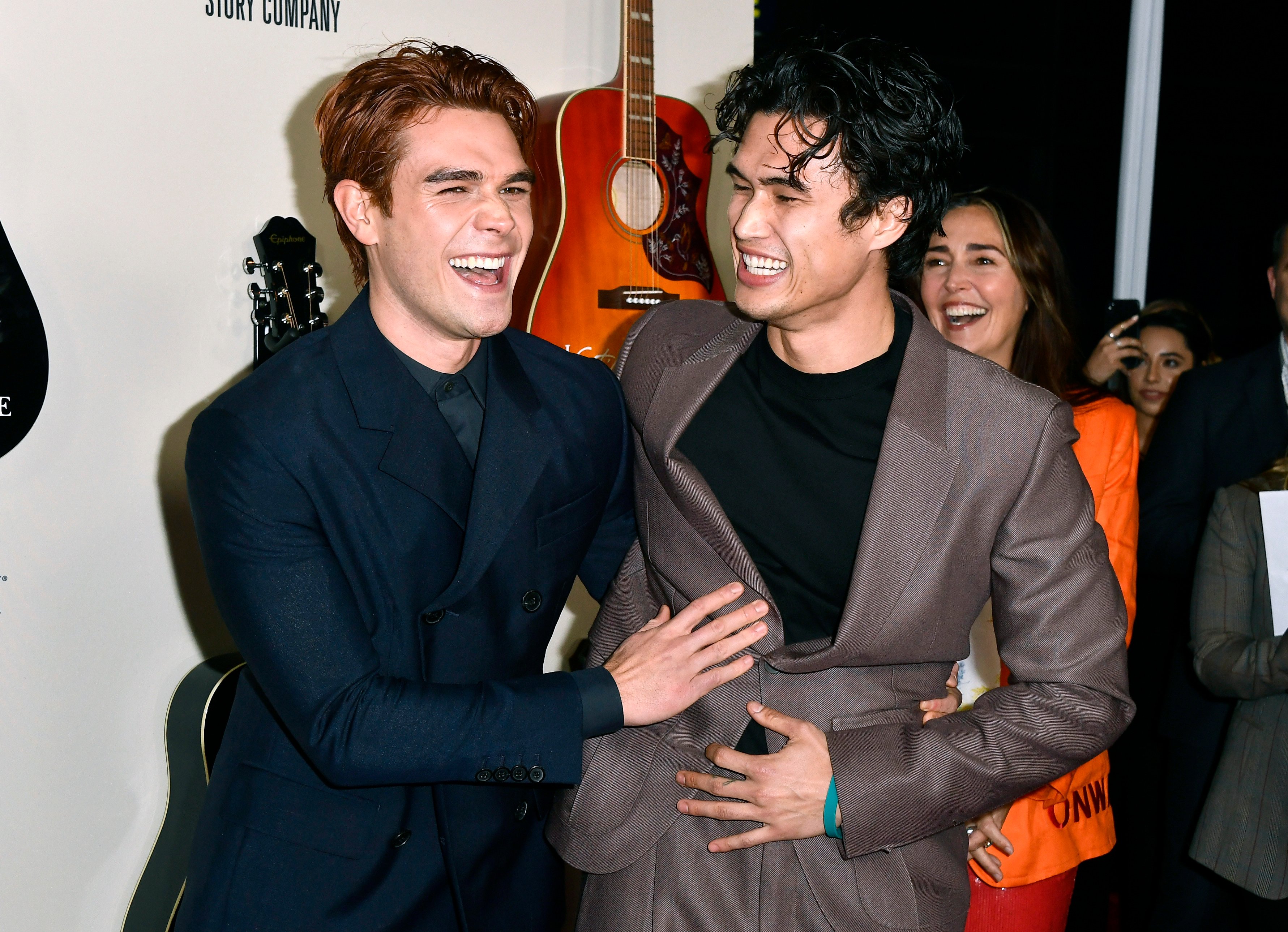 Archie and Reggie are historic rivals in 'Riverdale'
The Riverdale characters are based on the classic Archie Comics series, which debuted in the 1940s. In the books, Archie and Reggie have a contentious relationship, which has translated on-screen in the series. 
Much of the conflict between Archie and Reggie stems from a power struggle between the boys. Whether they are competing to become the captain of Riverdale High School's football team, student body president, or Veronica Lodge's main squeeze, things have gotten pretty ugly between the frenemies in the past.
Heading into their last hurrah at the forthcoming senior prom, Archie and Reggie seem to have buried the hatchet. But it is anyone's guess how things will play out after the highly anticipated time jump into adulthood in Riverdale Season 5.
The actors who play the rivals are pals
Apa and Melton sizzle as on-screen rivals, giving fans lots of delicious drama to enjoy. But off screen, the actors are such good friends that they decided to become roommates. Fans were giddy over the duo's off-set chemistry when the co-stars dropped that tidbit during a red carpet appearance for Apa's movie, I Still Believe.
At the event, Melton crashed Apa's Entertainment Tonight interview. Apa told his pal that he'd be home later before explaining to ET, "We're living together right now." 
Melton added, "We're roommates. It's great." 
Before leaving the red carpet, the twosome paused for a few hilarious photo ops. Laughing hysterically, they each took turns hoisting one another in a cradle position before posing for the cameras.
Apa and Melton are both building wealth
On-screen rivals and off-screen buddies Apa and Melton are both rising stars with growing fortunes. According to Celebrity Net Worth, Apa has amassed an estimated $3 million in wealth. Not to be outdone, Melton is also estimated to be worth $3 million.
When it comes to star power, both actors are adding impressive projects to their resumes. From small-screen parts to big-screen features, Apa and Melton's splashy side projects are helping them to build more fame and fortune.
Before scoring the role as Archie on Riverdale, Apa was a relative newcomer to the Hollywood scene. His prior work included the New Zealand-based soap opera, Shortland Street, and the young adult-centered Kiwi series, The Cul De Sac.
After his big break in the U.S., Apa began racking up credits. His voice can be heard in A Dog's Purpose, and his feature film work includes The Hate U Give, I Still Believe, and Songbird, among other titles.
Melton was also fresh on the scene when he first hit the airwaves as Reggie on Riverdale. Before he joined the show, Melton had appeared in short films and earned guest-starring roles on Glee and American Horror Story. 
Since landing on Riverdale, Melton has also snagged high-profile feature film roles, including a co-starring gig in Bad Boys For Life alongside Will Smith and Martin Lawrence. Fans can look forward to seeing Melton sharing screentime with Michael Shannon and Alexander Ludwig in Swing.
Riverdale Season 5 premieres in January on The CW. Only time will tell where the plot will take Archie and Reggie. But in real life, Apa and Melton appear to be on a path to longtime success.
Follow Erika Delgado on Twitter.