What Is 'Riverdale' Star K.J. Apa's Real Hair Color?
Fans of the popular series Riverdale were excited to see their favorite group of friends return to television after a long hiatus. Now in its fifth season, the characters find themselves immersed in a seven-year time jump into the future. Archie, played by K.J. Apa, has become a time-traveling favorite among loyal viewers. The 23-year-old actor from New Zealand heats up the small-screen with his charm, good looks, and iconic red hair. Many fans can't help but wonder if that gorgeous red-orange hue is authentic or if Apa changes his appearance for the show.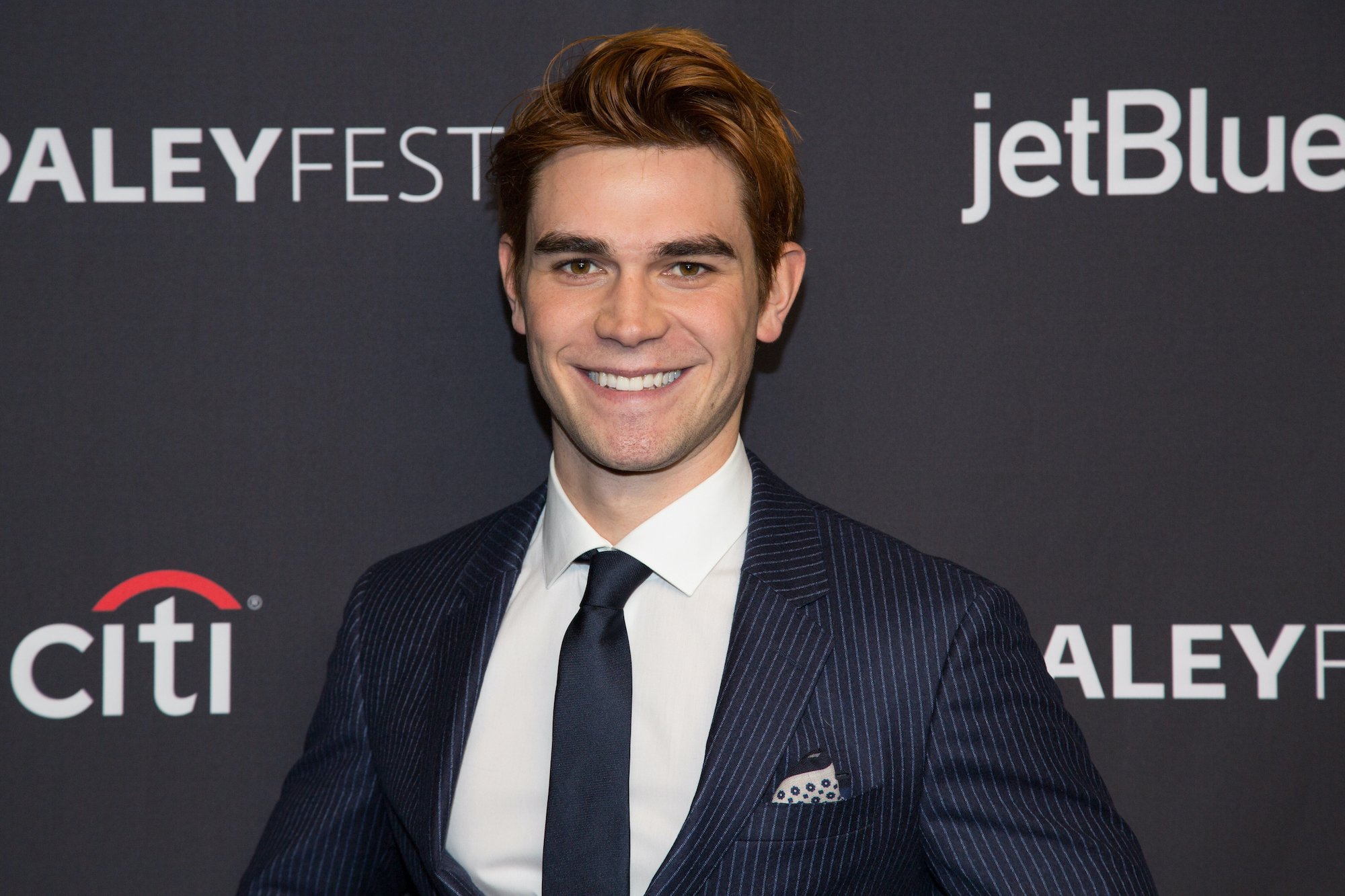 How old is K.J. Apa now?
Keneti James Fitzgerald Apa, who goes by the name K.J. Apa, was born in 1997 in New Zealand. His father is the chief of a small Samoan village, and he credits his mother for getting him involved in acting. The 23-year-old actor never aspired to be an actor but instead wanted to become a professional rugby player. As fate would have it, he never grew to Samoan stature and was too small to compete with other, much larger, players.
According to UPI, Apa explained on Jimmy Kimmel Live! that he stopped playing rugby after getting three concussions. Apa signed on to play the role of Archie Andrews on Riverdale in 2017 and has since appeared in 83 episodes. Before his run on the popular television series, Apa starred in the film A Dog's Purpose and worked on several television projects. According to IMDb, the actor has also starred in several motion pictures such as The Hate U Give, The Last Summer, and I Still Believe.
Why is Archie Andrews' hair red?
In the Archie comics, the orange-haired teenager from Riverdale High School has a steady crush on Betty and Veronica. His character first appeared in 1941 in Pep Comics. His friends Reggie and Jughead play an integral part in the comic book storyline. The modern-day Archie and the gang were brought to life by Warner Bros. Television. Apa delivered undeniable sex appeal to the newly televised Archie with his fabulous red-orange locks. The high school football player, who is passionate about music, is one of the most appealing characters on the show.
Cosmopolitan refers to Archie as "Riverdale High's friendliest, most well-liked student." They noted that "It also helps that he looks like a stud in a letterman jacket." To bring the Archie character to the small-screen, Apa spends a lot of time in the makeup chair to get the look just right for his adoring fans, and Archie Andrews having red hair is integral to keeping things accurate to the comics the series is based on.
What is K.J. Apa's real hair color?
The handsome brown-eyed actor spends nearly three hours a day getting ready to film. Being of Samoan descent, Apa has a lot of tribal tattoos that need to be covered. The native New Zealander also spends a fair amount of time perfecting his American accent. A natural brunette, Apa says that his authentic dark brown hair color matches his eyebrows. Not being a true redhead, it originally took about eight hours at the hair salon to perfect his trademark shade of red-orange.
Popsugar refers to Apa as "one of the most iconic redheads of all time." They reported that twice a month he has to spend about two hours maintaining his Archie-red color. Taking this much effort is not something Apa plans to continue once Riverdale filming wraps. Apa admitted to Teen Vogue that he was a little apprehensive about becoming a redhead, but he has since gotten used to it. He admitted "It was definitely really weird to see. But now I can't really remember what it was like before. I heard that only two percent of the population of the world has red hair, so I'm feeling pretty good right now."
Funnily enough, K.J. Apa isn't the only one to undergo a dye job for the series, as Madelaine Petsch is the only natural redhead on the show, according to J-14. The first four seasons of the popular series are currently available on Netflix. The streaming network reported, "If there are no further production delays, fans can most likely expect to see new episodes of Riverdale on Netflix by August or September 2021."