K. Michelle Faces Backlash for Saying R. Kelly Is Being 'Crucified' for His 'Sickness'
K. Michelle is a successful reality television star and has a core fan base for her music. Outside of such, she's known for speaking her mind freely. Many are aware of the on-again-off-again beef between Michelle and fellow "Love & War" singer Tamar Braxton. Michelle is now in hot water thanks to her recent comments on R. Kelly and his current imprisonment.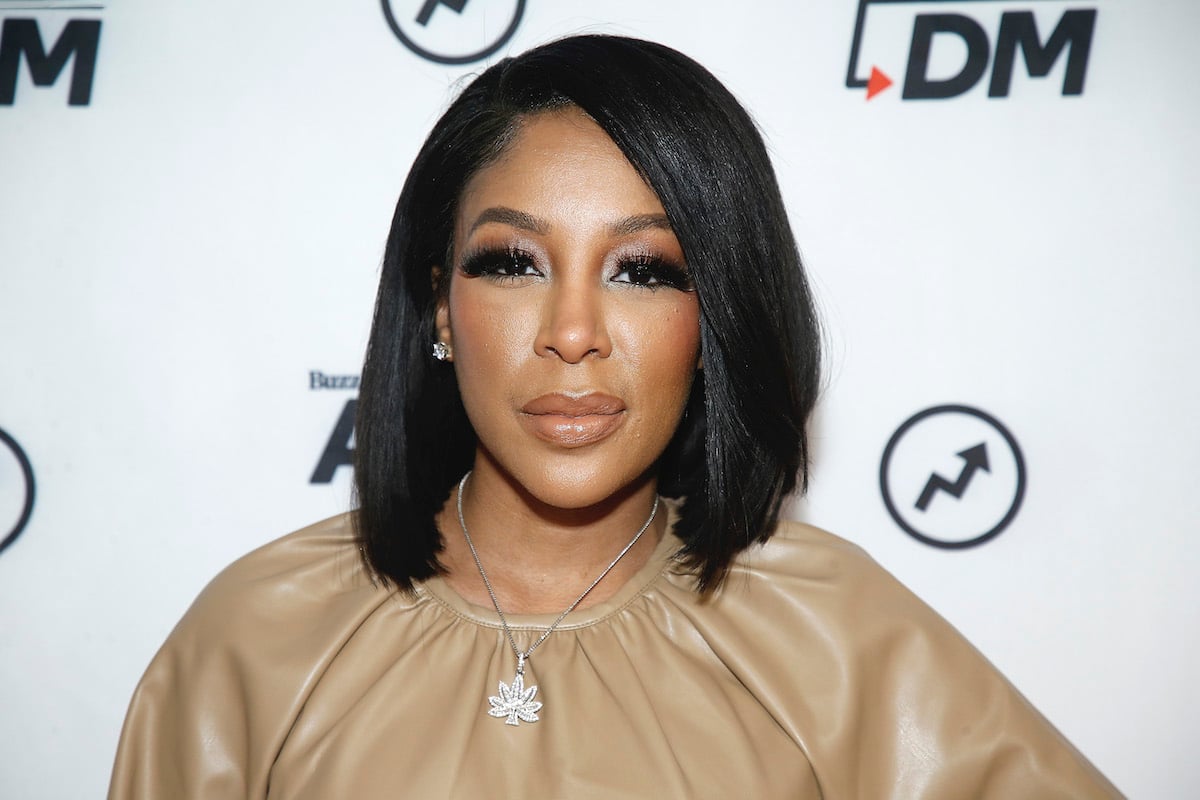 K. Michelle tweets about R. Kelly's 'sickness'
Kelly is currently awaiting trial in an Illinois prison for a variety of sex crimes. Dozens of women have come forward over the years accusing him of sexual abuse, sex trafficking, and mental anguish. Kelly denies all claims but has lost much of his career accolades as a result.
The disgraced R&B singer was dropped from Sony Records following the release of the Lifetime docuseries Surviving R. Kelly. He claims he's penniless and due to his current standing in prison is unable to recoup any money by touring. Thousands of radio stations, as well as streaming services, are no longer playing Kelly's music. This negatively affected Kelly's ability to earn royalties.
Related: R. Kelly's Ex-Wife, Andrea Kelly, Reveals Why She Did Not Come Forward About Abuse in Their Marriage
Kelly is a mentor to K. Michelle. She credits him with helping her escape a bad record deal and an abusive relationship at the hands of an ex, who also happened to be an executive at her previous record label. According to Michelle, Kelly gave her a second chance to create music, tour, and earn money as others shunned her.
In a series of Tweets, Michelle expressed her regret of taking her time with Kelly for granted. She also says Kelly's alleged crimes are a result of a "sickness."
"I swear if Rob was here so many of my musical questions would be answered," she wrote in one Tweet. "If you have a mentor u need to learn as much musically as possible, but I took so days of learning for granted never knowing this would happen to him."
She says creating music without Kelly's influence is hard and finds it unjust that his legacy is tarnished as a result of the allegations, calling his alleged crimes a result of his "sickness."
"No one will ever understand how heavy it is watching the person who saved your life be crucified in front of the world for their sickness," she wrote in another Tweet.
K. Michelle faces backlash and defends her comments about R. Kelly
Several social media users found Michelle's tweets shocking and many weren't afraid to call her out on them.
"Folks talk about R. Kelly like he's a recovering alcoholic. K. Michelle and his other supporters are stupid," wrote one Twitter user.
But Michelle is not backing down and she stands by her previous tweets. In a follow-up Tweet, Michelle doubles down on her support of Kelly.
Related: R. Kelly Is Appealing a Judge's Decision To Keep Him Jailed While He Awaits Trial Despite Being Denied Release Three Times
"No regrets I say what I say," she wrote. "Ain't [sic] my fault people didn't pay attention in elementary school and can't comprehend that I'm not defending anyone. I'm talking about MY STORY, MY LIFE. No soul alive will take my God-given rights to feel."
This isn't the first time Michelle has spoken out about her relationship with Kelly. During a 2019 interview with Hollywood Unlocked, she admitted to refusing to participate in Surviving R. Kelly. She says the parents of the alleged underage victims are also to blame for their daughters' alleged traumatic experiences with him. 
Per Michelle, while touring with Kelly, she witnessed many parents push their children on Kelly due to their own desire for fame. Still, Michelle says she empathizes with some of the victims and even offered them help privately.