K-Pop Stars BLACKPINK and Selena Gomez Rock Sweet Kitsch Style
You know who Selena Gomez is. She's the powerhouse singer who got her start on Disney Channel shows like The Suite Life of Zack and Cody. She recently collaborated with the mega-famous K-Pop stars BLACKPINK, who have been taking both the music and fashion worlds by storm.
Composed of Rosé, Lisa, Jennie, and Jisoo, the South Korean group BLACKPINK debuted their first album "Square One" back in 2016. Now they're world-famous and have become the highest-charting female Korean artists in the U.S. Billboard 100 ever. 
If you haven't seen "Ice Cream" yet, be prepared — it's going to make you hungry for a sweet, tart update to your current fashion routine.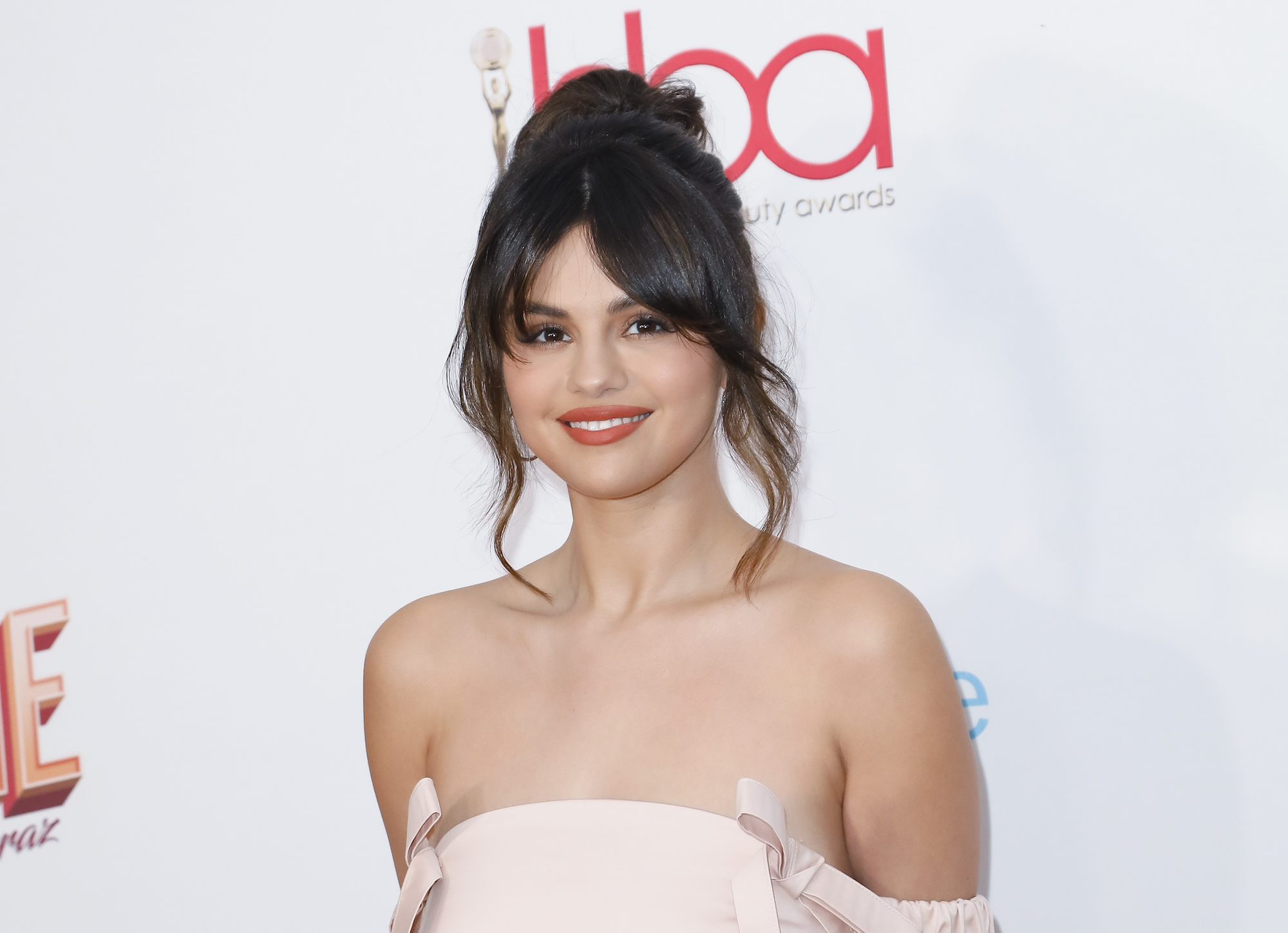 The new Selena Gomez and BLACKPINK video is adorably on point
Given the crazy success between the five women, there's no questioning how "Ice Cream" became one of the most anticipated music videos of the decade so far. They were posting teasers and stills for weeks, so people were ready when it finally dropped. To be honest, fans are still shook — this stylish music video is everything fans could have hoped for and more.
The video is filled with pastels, neon colors, and pops of bright cherry red. Oversized ice cream cones and sweet cupcakes. Picnic gingham, bright florals, and bold, confectionary-inspired eyeshadow looks. Everything about this video makes us want to steal the clothes, the set, the car, everything. The retro-inspired looks are exactly what we need right now. Plus the song is fire, too.
Kitsch is one of the sweetest fashion trends ever
This kitsch trend is really sweet. Not just because of its innocent quality, but also because the trend is full of nods to sweet treats that everyone loves. For instance, that red-and-white striped top Gomez wears in the music video has total candy striper vibes. And who doesn't love the way that Gomez and the girls of BLACKPINK model their respective tasty treats while being dressed like desserts themselves? It's usually a bit subtle and a bit vintage-inspired, but also super playful, nostalgic, and expressive.
To get the look, you could pick up some cute cherry shoes from Betsey Johnson, or really anything from her vibrant floral collection. Johnson has always had this sort of retro kitsch vibe, so she's a perfect inspirational starting point. For a fun quaran-treat for you or a friend, you can also get a T-shirt from the Johnny Cupcakes "t-shirt bakery"…you can even order it in a cute confectionery box!
Really any sort of look that involves food or other cute elements, a whimsical approach to color and accessories, and personal retro touches blending different eras and you're definitely feeling the kitsch vibe. The look also plays well with super popular Korean trends of the moment including baggy jeans, neon, chunky sneakers, and long shorts. 
Even in quarantine, this look is a bright and delightful confection
If you're like many, you're starting to get a little sick of dreary loungewear. Yoga pants were fun at first, but something about that "Ice Cream" video has you craving something a little more sherbet and sprinkles. Honestly, this video is everything, so it will undoubtedly inspire more than a few great trends for the coming season.
Looking into our crystal ball, we see bright, vibrant colors, daring prints in sweet treat motifs, and an array of unique accessories that express cute little quirks. We also see friends coordinating looks. This is something friends can do even when apart … because who doesn't want to look like they're in a music video on their next Zoom party? Bring on the funky jewelry!
We're definitely here for this cool Korean fashion trend and can't wait to see how it translates when the proverbial Gomez/BLACKPINK "Ice Cream" truck rolls through town.