Kacey Musgraves' Album 'Star-Crossed' Won't Be Eligible for a Best Country Album Grammy Award
On Sept. 10, singer-songwriter Kacey Musgraves released a new album called Star-Crossed. The music showcases Musgraves' emotions following her divorce from her ex-husband Ruston Kelly. Musgraves released Star-Crossed as a country album. However, the Recording Academy decided Musgraves' new music won't be eligible for Best Country Album at the 2022 Grammy Awards.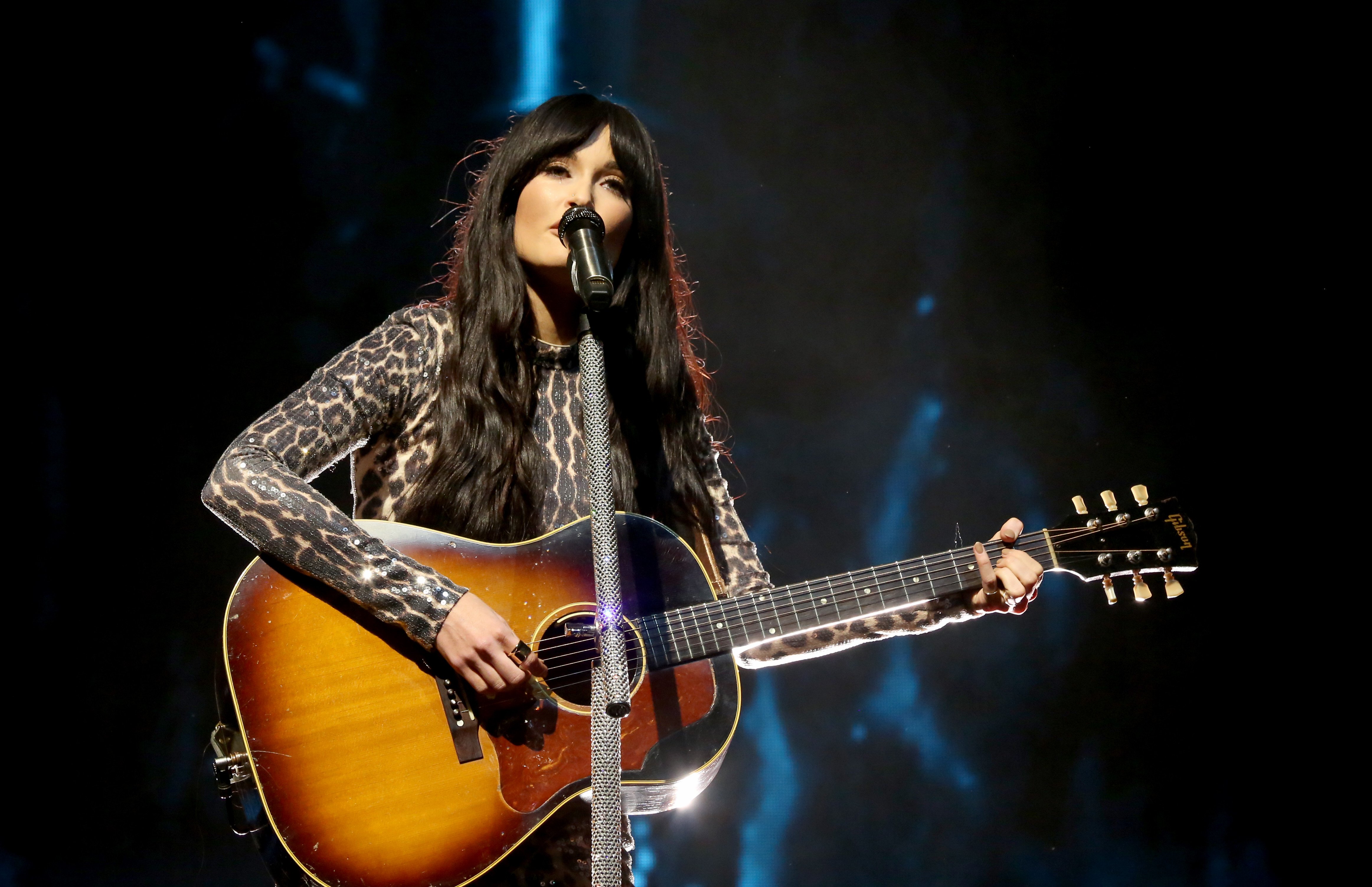 Kacey Musgraves can't win Best Country Album with 'Star-Crossed'
In her career, Musgraves has won multiple Grammy Awards. They include Best Country Song, Best Country Solo Performance, Best Country Album, and Album of the Year. In fact, Musgraves has won Best Country Song and Best Country Album at the Grammy Awards twice.
When it was announced that Musgraves' new album won't be eligible for Best Country Album at the 64th Annual Grammy Awards, Billboard reported information from exclusive sources about how this decision was reached.
According to Billboard:
"For those submissions where there was disagreement over whether it was appropriately categorized as country — like Musgraves' Star-Crossed — they took a vote to determine if it should stay in the country field. 'This is not a quality issue. We just have to say is it country or is it not country,' says a source, who says the number of debated entries reached the low dozens. With Star-Crossed, which debuted at No. 1 on Billboard's Country Albums chart, the committee members listened to each track, evaluating instrumentation, lyrical content and Musgraves' vocals, among other criteria, and decided to call a vote."
Some protested the Recording Academy's decision
Cindy Mabe, president of Universal Music Group Nashville, wrote a letter to the Recording Academy about Star-Crossed's eligibility.
"This decision from the country committee to not accept star-crossed into the country albums category is very inconsistent and calls into question the other agendas that were part of this decision," Mabe wrote, per Billboard.
The letter reportedly continues: "The idea that a handful of people including competitors, who would benefit from Kacey not being in the country category, are deciding what is country only exacerbates the problem. The system is broken and sadly not just for Kacey Musgraves but for our entire genre because of how these decisions are made for music's biggest stage. Building roadblocks for artists who dare to fight the system is so dangerous and against everything I think the Grammy's [sic] stand for. But that's where we are today."
How Kacey Musgraves reacted to the news
After the news that Star-Crossed won't be eligible for Best Country Album broke, Musgraves commented in a subtle way.
On Oct. 13, the country singer posted a photo of herself at a young age wearing a red cowboy hat.
"You can take the girl out of the country (genre) but you can't take the country out of the girl," Musgraves tweeted with the photo.
The 64th Annual Grammy Awards will take place on Jan. 31, 2022.