Kacey Musgraves Doesn't Think 'Marriage Is for Everyone'
Kacey Musgraves is back with a new album Star-Crossed and her fans are excited to explore this new facet of her life. Musgraves' latest album is the successor to her critically acclaimed album, Golden Hour, which won multiple Grammys and catapulted her into mainstream success. While Golden Hour was famously about falling in love, Star-Crossed seems to touch on what it feels like to fall out of love.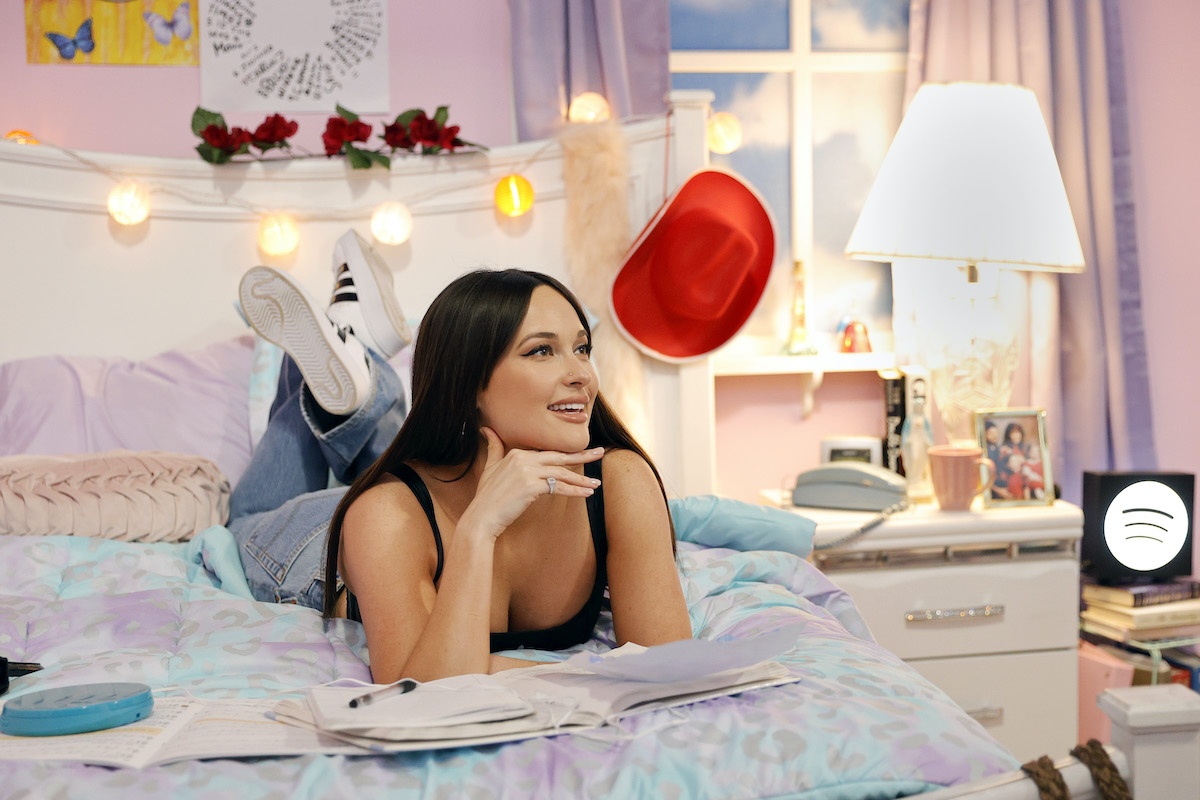 A lot has happened in Musgraves' personal life in between the release of her two albums. One of the biggest changes was that she got divorced from her now ex-husband, Ruston Kelly. Because of this, some of her fans (and even the media) are calling Star-Crossed a divorce album. But the "Butterflies" singer sees the album as more of a compilation of all the stages that she had to experience in order to heal.
Kacey Musgraves says 'Star-Crossed' is more than just a divorce album
While there are a few traditional breakup songs on the new album, Musgraves says that the album also acknowledges some of the good times and feelings she had with Kelly. In an interview with NPR, the songwriter got candid about Star-Crossed. "This album is full of a lot of love and gratitude for that person, for Rustin, for my life and my ability to explore all the emotions as a songwriter."
Musgraves may still have an appreciation for her ex-husband, but it seems that she also has a new outlook on marriage following her divorce. Though she loves the concept and comes from a family of people who have had long marriages, she's come to terms with the fact that it may not be something that works for everyone or every relationship.
Why the songwriter doesn't think marriage is for everyone
"I don't know," Musgraves shared. "I mean, I just don't think that marriage is for everyone. But I think that it's beautiful. If that's how you work best and you find fulfillment in that, I think that it's a very beautiful thing. I don't think that it's the end-all-be-all, though, you know?" Continuing on, Musgraves explained why marriage might be the right decision for every couple.
Musgraves says marriage can be unrealistic for some
 "I mean, on one hand, I think that marriage is beautiful because it keeps you accountable in all seasons to someone that you love," Musgraves added. "But it's also unrealistic in my mind on many fronts, because we do change so much over the years. And there are seasons in which we may not relate to someone that we previously related to so closely before. That's with any relationship. So I think that as long as you have the room to expand and shrink, as you do over time, and keep grace for each other – I think that's a really important ingredient, having the grace to allow someone to expand and contract and not take it personally."
RELATED: Taylor Swift's Version of 'All Too Well' Still Isn't the Original Version