How Kacey Musgraves Became an LGBTQ Icon
Kacey Musgraves is a country recording artist who has been in the music industry for several years. She had made a name for herself as a musician through her feminist-leaning lyrics and embracing of her LGBTQ fans since her first album in 2013. But how did she become an LGBTQ icon? Read on to find out.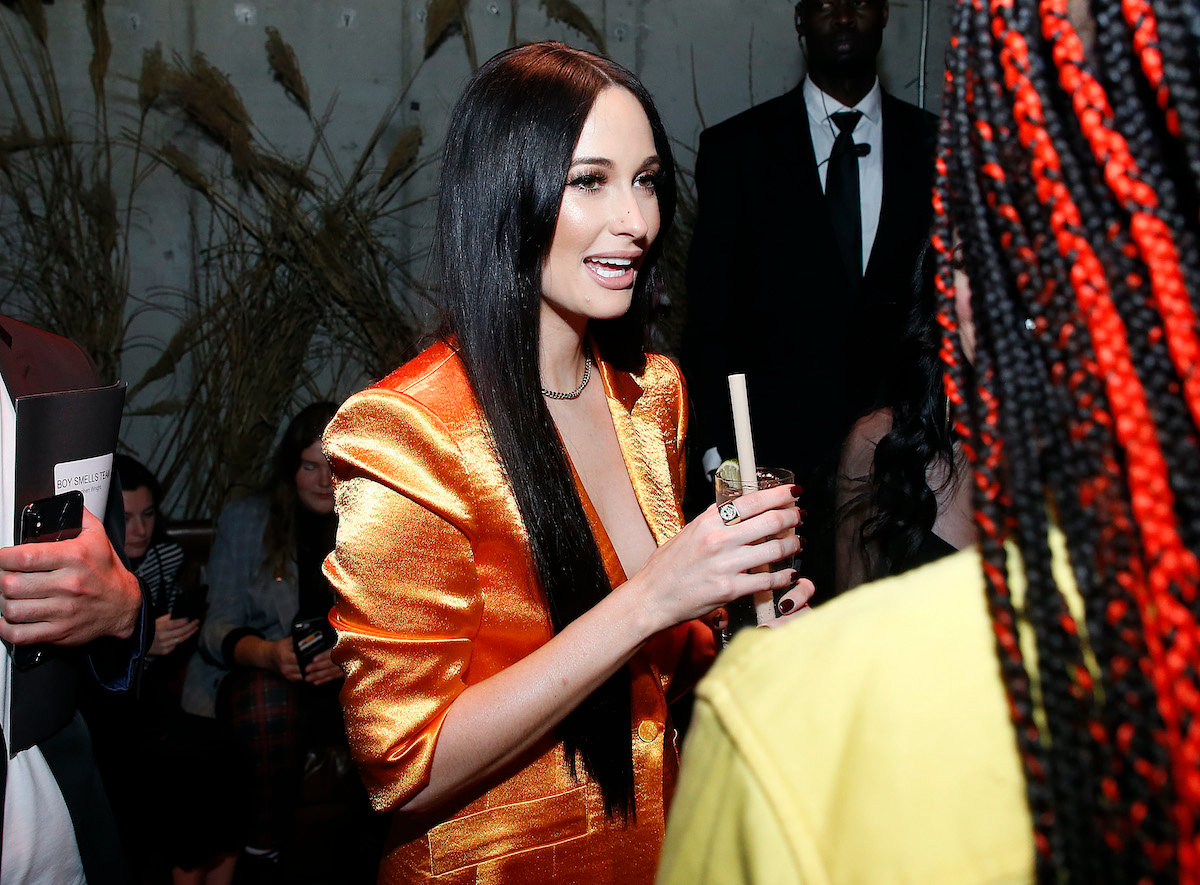 Kacey Musgraves stood out as an LGBTQ ally from the start
Musgraves made a splash with her song "Follow Your Arrow" from her 2013 album Same Trailer Different Park.
"It's about doing what makes you happy," Musgraves said in a 2013 interview with Radio.Com about the song.
Some lyrics from the song include: "So make lots of noise/Kiss lots of boys/Or kiss lots of girls/If that's something you're into." The lyrics explicitly show support to song listeners who may be LGBTQ-identifying.
She continued in the interview, "Being able to audibly speak those words, is a very big step for not only me but country music."
Musgraves made it clear from the jump: She's here to support the LGBTQ community.
Kacey Musgraves' 'Golden Hour' era
Musgraves released three albums following Same Trailer Different Park: Pageant Material (2015); A Very Kacey Christmas (2016); and Golden Hour (2018). She continued to pen meaningful lyrics in her songs that vocalized her LGBTQ allyship.
A standout supportive song from Golden Hour is "Rainbow." Musgraves discussed its impact on the LGBTQ community in a 2018 interview with Ty, Kelly, & Chuck.
"When we put it on the album, it kind of turned into a song that's kind of for anybody that's going through anything," Musgraves said. "I have my LGBT friends in mind with that."
Lyrics for "Rainbow" include: "If you could see what I see, you'd be blinded by the colors/Yellow, red, and orange, and green, and at least a million others/So tie up the bow, take off your coat, and take a look around."
She expressed that the song can be there for people in the LGBTQ community, or anyone going through a tough time accepting themselves, as well.
"It's important that 'Rainbow' isn't just that, I've had that message before, which is important to me," Musgraves continued. "I'll always have ['Follow Your Arrow'], and 'Rainbow' can be for anybody."
How she has been an ally since then
Musgraves was the opening act for Harry Styles — Live on Tour in 2018. Since Styles is a notable LGBTQ ally as well, many audience members part of the community got to become acquainted with another supportive artist whose music can make them feel loved.
The country singer has also worked with LGBTQ musicians like Troye Sivan and Brandy Clark. Musgraves was featured in a remix of Sivan's song "Easy" and starred in the music video with him released December 2020. Clark has songwriting credits on multiple Musgraves songs, including the LGBTQ anthem "Follow Your Arrow."
Musgraves appeared on RuPaul's Drag Race All Stars as a guest judge, showing her love for the drag community, too.
While the Grammy Award-winning singer has yet to release her follow up album to Golden Hour, we know we'll be listening whenever she does give fans her next body of work.