Kacey Musgraves Nearly Gave 1 Controversial Hit Song to Katy Perry
Many artists have given away their songs to other artists, who turned the songs into hits. Ne-Yo, for example, gave Beyoncé her now-famous song "Irreplaceable" because he felt that she could sing it better than he could.
However, some artists decide not to give away their songs, and the decision turns out to be the best they've ever made. Kacey Musgraves decided not to give away a hit song, and it ended up winning a CMA award and being one of her best works to date. Keep reading to find out why Kacey Musgraves wanted to give her song to Katy Perry and why she backtracked on her decision.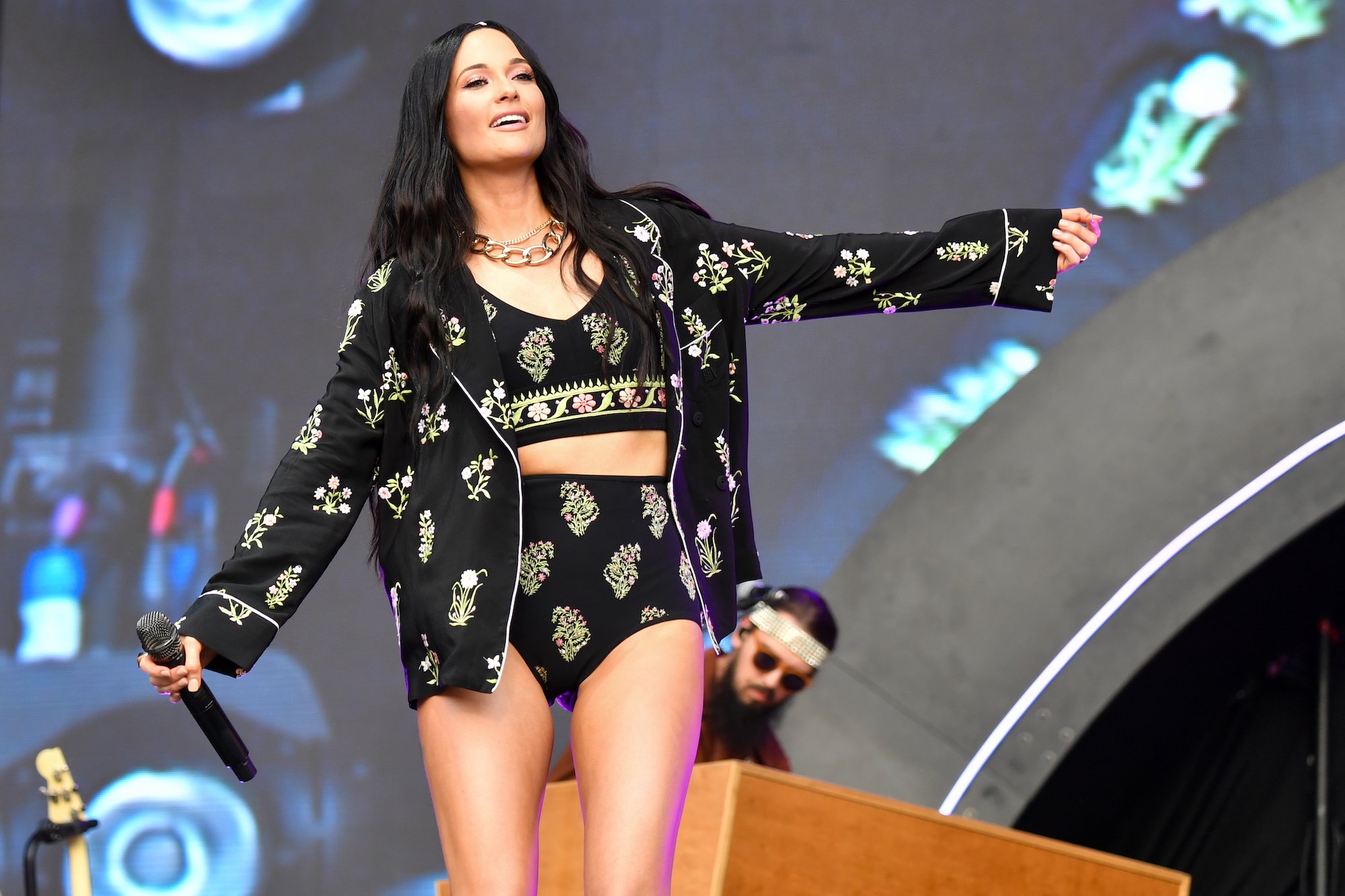 Who is Kacey Musgraves?
Kacey Musgraves is a 32-year-old singer and songwriter. She was born in August 1988 to Karen and Craig Musgraves. Musgraves began writing songs when she was eight years old. She wrote her first song called "Notice Me," which she sang in her elementary school graduation.
As a child, Musgraves always felt pulled towards music, and she began playing the mandolin. Later on, she advanced to playing the guitar when she was 12. Her mother always took her to music festivals, and she became part of a country music duo with her friend Alina Tatum.
Musgraves has gone on tour with several artists, including Katy Perry on her Prismatic World Tour and Lady Antebellum's (now Lady A) Own the Night 2012 tour. She has co-written songs for various artists, including Miranda Lambert's Mama's Broken Heart.
Musgraves has been nominated for various awards, including four nominations for the 2012 Academy of Country Music Awards. She also received four Grammy Award nominations at the 56th annual Grammy Awards. Her nominations that year included Best Country Song, Best Country Album, and Best New Artist. She took home the Best Country Song and Best Country Album awards for her single "Merry Go Round" and Same Trailer Different Park album.
Musgraves song 'Follow Your Arrow' addresses modern social issues
Musgraves is known for her songwriting skills and incredible vocal range.  She has created a name for herself by going against all the norms of country music. Her refusal to conform to country music norms has made her a fan favorite and radio enemy.
Musgraves' hit song "Follow Your Arrow" talks about potentially controversial topics otherwise shunned by most country singers. The song covers bold topics such as same-sex relationships, LGBTQ acceptance, body shaming, and marijuana smoking.
While all these topics are what new age listeners are grappling with daily and like to listen to, country radio wasn't kind to Musgraves. Her bold choice of topics to cover in the song puzzled many in the industry, and country radio didn't know how to classify the song.
"Follow Your Arrow" doesn't fall into any of country radio's categories, and therefore they refused to give her the necessary airplay she deserves. For many country singers, radio airplay is crucial in moving their career to the next level, and Musgraves' song wasn't given enough airplay.
She almost gave away the song to pop star Katy Perry
Musgraves is undeniably talented, and her soothing vocals on the song "Follow Your Arrow" can't be overlooked. However, when the 32-year-old singer wrote the song, she thought of giving it away to pop star Katy Perry.
Musgraves' reasoning at the time was that Perry had a large following that consisted partly of members of the LGBTQ community. She, therefore, felt that Perry would be better suited to convey her message to her fans. Perry is also known for her 2008 song "I Kissed a Girl," which received mixed reactions due to its controversial nature.
However, Musgraves stated that Perry heard "Follow Your Arrow" and acknowledged how good it was but thought no one could deliver it better than Musgraves, according to CMT. Perry reportedly wanted Musgraves to sing the song because it was her story, and she felt no one else could tell it better than her.
From how well the song has done, it seems we all have Perry to thank for turning down the song and allowing Musgraves to tell the story to us.