What Is Kacey Musgraves' 'Rainbow' About?
It's a song that brings comfort to the LGBTQ community and beyond. Here's what we know about some of the inspiration behind Kacey Musgraves' Golden Hour song titled "Rainbow."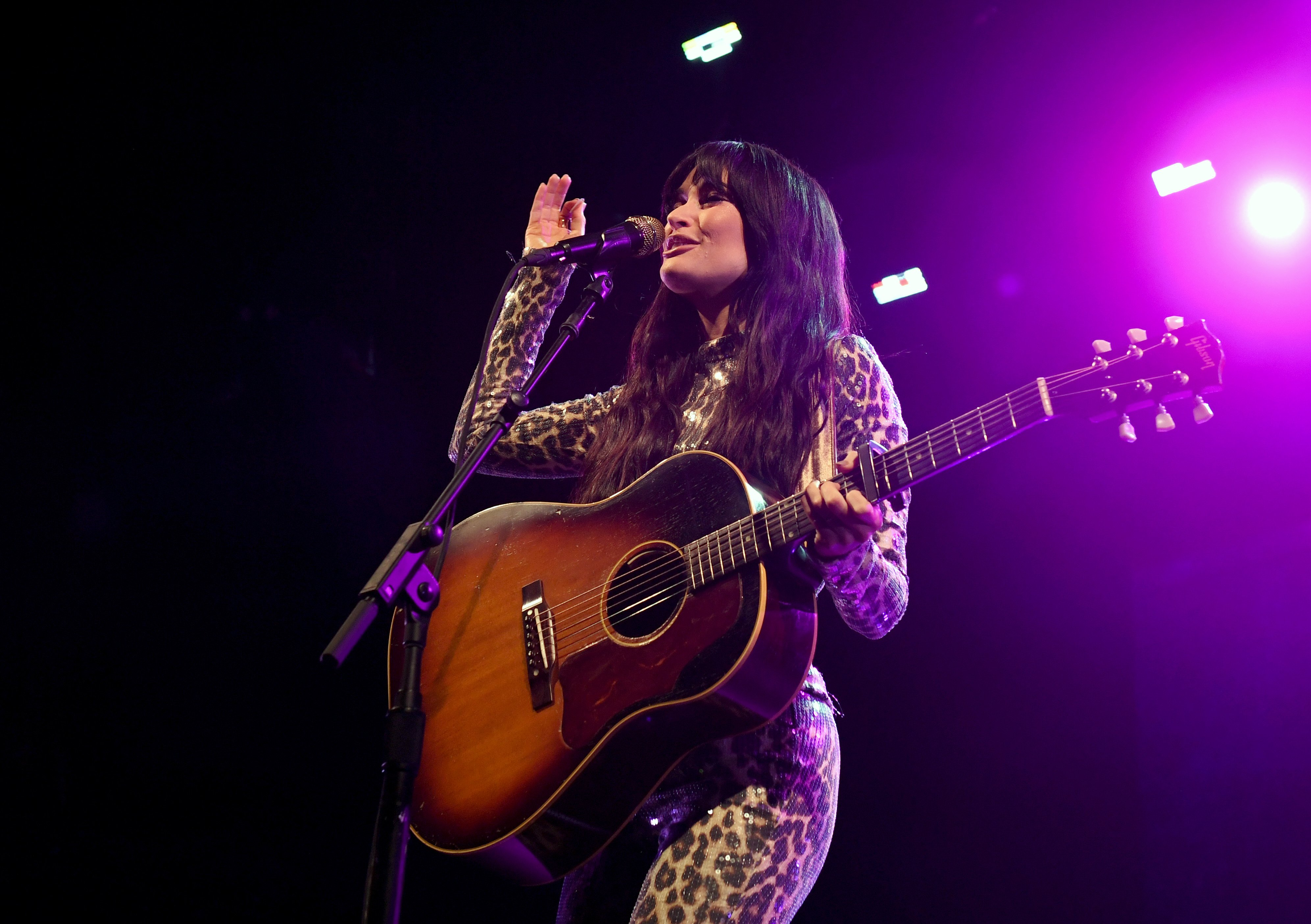 Kacey Musgraves earned several Grammy Awards for her album 'Golden Hour'
She's not your average country artist. Musgraves released songs like "High Horse," "Slow Burn," and "Golden Hour" in conjunction with her album Golden Hour, earning several Grammy Awards in the process.
One of this album's most popular songs was "Rainbow," which holds over 130 million plays on the streaming platform Spotify. Of course, this song referenced an actual rainbow, but it also included references to being different and finding comfort in individuality.
What is 'Rainbow' by Kacey Musgraves about?
Similar to songs like "Follow Your Arrow," "Rainbow" is a song that Musgraves created with the LGBTQ community in mind. During one interview, she elaborated on the meaning behind this song and its title.
"I feel a kinship and a friendship with that community," the artist said during an interview with Taste of Country. "They really opened my eyes up to a lot of different things that I wasn't aware of growing up in a small town in Texas. I will always be an ally and a strong supporter."
"'Rainbow' is something that I can dedicate to that community, but also to anyone who has any kind of a weight on their shoulders. It was written as a message to my own self, but anyone who is feeling like they need that is welcome to run with it," she continued.
This wouldn't be the first or the last time Musgraves shared her support for the LGBTQ community, as the artist appeared on the reality competition series RuPaul's Drag Race as a guest judge. She also invited Monét X Change and Trinity the Tuck to perform "High Horse" with her, following their All-Stars 4 win.
Kacey Musgraves performed 'Rainbow' for the 'One World: Together at Home' concert
"Rainbow" became somewhat of a beacon of hope for fans, especially since the coronavirus (COVID-19) pandemic. During the television special "One World: Together at Home," the country-pop artist performed this song complete with a "thank you" to those who kept rainbows in their windows.
"I just wanted to say a sincere thank you out there to all the people out there that are risking their lives to get everyone through this crazy time," Musgraves said before her performance. "Thank you. It means so much to me."
Recently, this artist released her album, Star-Crossed, which tells the story of her divorce from Ruston Kelly. She also created a film featuring songs from the album, including "Justified" and "Simple Times."
Music by Musgraves, including the recently released album Star-Crossed, is available on most major music platforms, including Spotify and Apple Music. The Star-Crossed film is listed exclusively on the Paramount+ library.
RELATED: Kacey Musgraves' Star-Studded Holiday Special, 'The Kacey Musgraves Christmas Show,' Premieres on Amazon Prime