Kacey Musgraves Reveals Two of Her Songs Were Inspired by Hallucinogens
Kacey Musgraves says two of her songs came to her after taking hallucinogens. They're two of her most heartfelt tracks from her newest album, Golden Hour.
Kacey Musgraves just shared the inspiration behind two songs off her Grammy-winning album, Golden Hour. The country singer's most recent album, released in March of 2018, earned the 31-year-old two Grammys; Album of the Year and Best Country Album. Find out ahead which of the musician's songs were inspired by hallucinogens.
In a video for W Magazine, called "Spilling the Tea-quila," the artist worth an estimated $10 million, answered questions with tequila in a teapot on standby. When she didn't want to answer a question, she had to take a drink of tequila.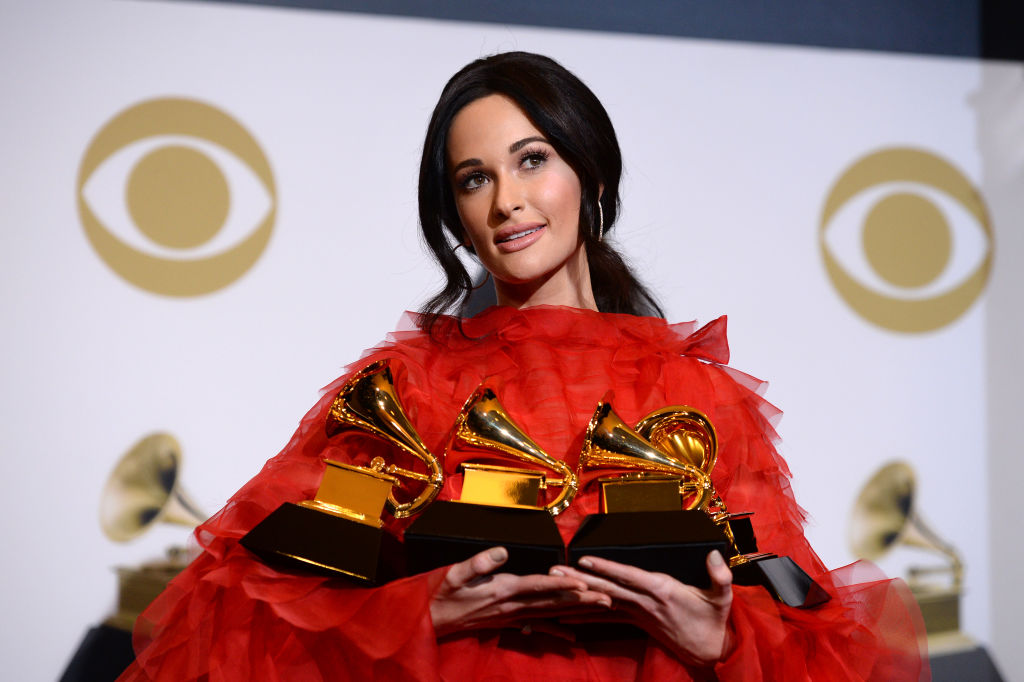 In the 3-minute clip, the musician talked about working with Harry Styles (he smells "like a "gentleman") and discussed her most embarrassing moment ever, (it involves a nose hair trimmer) among other things. 
Which songs by Kacey Musgraves were inspired by hallucinogens?
Sandwiched between questions about RuPaul's Drag Race and the one thing Musgraves can't live without —  "weed" — came a question about drugs and songwriting. 
"Have hallucinogens inspired any of your songs?" W Magazine asked the Texas native. 
Her response? "Slow Burn" and "Mother" were inspired by hallucinogens
"I was sitting on the porch, having a good, easy, zen time," she said in the video. "I wrote it down on my phone, then I wrote the songs the next day with a sober mind."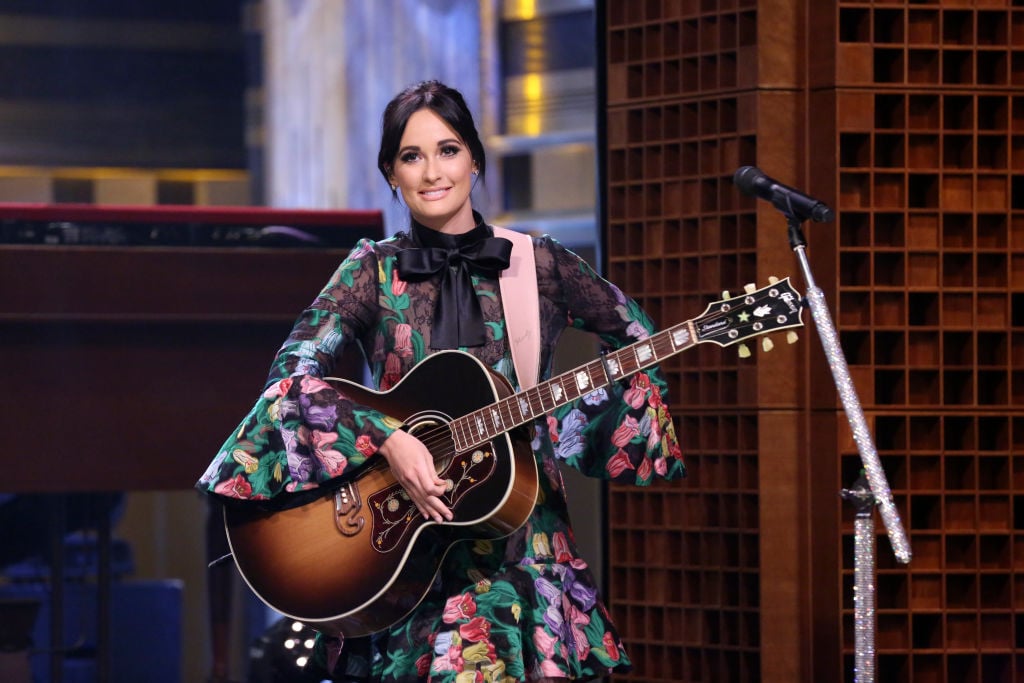 This isn't the first time Musgraves spoke about her drug use. She's been open about saying she wrote "Mother" while under the influence of acid. 
In an accompanying interview for W Magazine, Musgraves said the concept of understanding humanity's place in the universe — an idea that's heard on multiple tracks off her Golden Hour album — came after she took LSD. 
"It opens your mind in a lot of ways," she said of LSD. "It doesn't have to be scary. People in the professional worlds are using it, and it's starting to become an option for therapy. Isn't that crazy?"
Musgraves on her 'weird' acid trip
In an May 2018 interview with Rolling Stone, Musgraves said she'd never had a bad trip per se, but she did have a "weird trip" that she described as "super Halloween-y." 
"I feel like the key is, just don't do too much," she said. "You can always do more. You can't do less. And just make sure you're around people with good vibes, and if you don't have any demons coming at you in your psyche, then it's fine."
Acid made her 'more compassionate' and gave her 'perspective'
In the same interview with Rolling Stone, Musgraves discussed the "positive effects" acid had on her.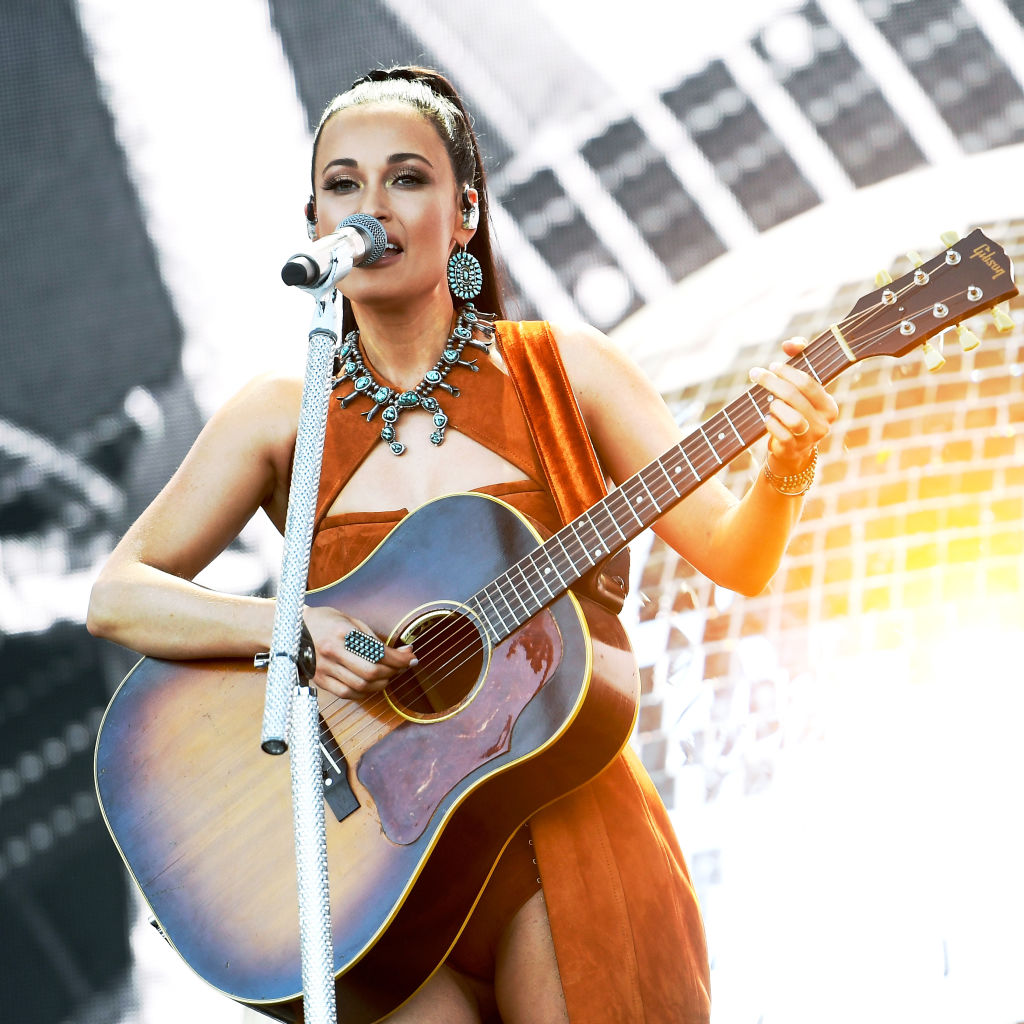 "It made me more compassionate as a daughter, as a granddaughter, as a partner. It put me in my place in the universe, gave me perspective that I think everyone should have," she said. 
The "Wonder Woman" singer also said it made her more environmentally conscious in the moment. 
"And care for the Earth because we only have one. Whenever you are affected by hallucinogenics, especially mushrooms, you care for the Earth. When you're, like, tripping, it just floods out," she added. 
New music from Musgraves can be heard on the soundtrack to Frozen 2, available Nov. 15, 2019.