Kadeem Hardison 'Was Not Happy' About Lisa Bonet's Ousting From 'A Different World'
Sitcoms from the '80s and '90s are resurfacing and strangely, 2020 is exposing backstories for some of the era's most beloved shows. While The Fresh Prince of Bel-Air sparked conversation about that reunion with OG Aunt Viv, Kadeem Hardison has been speaking about A Different World.
Hardison starred alongside Lisa Bonet in the series, which was a spinoff of The Cosby Show. Bonet's departure was surprising and confusing for many, and Hardison recently shared what he really thought about her leaving the show.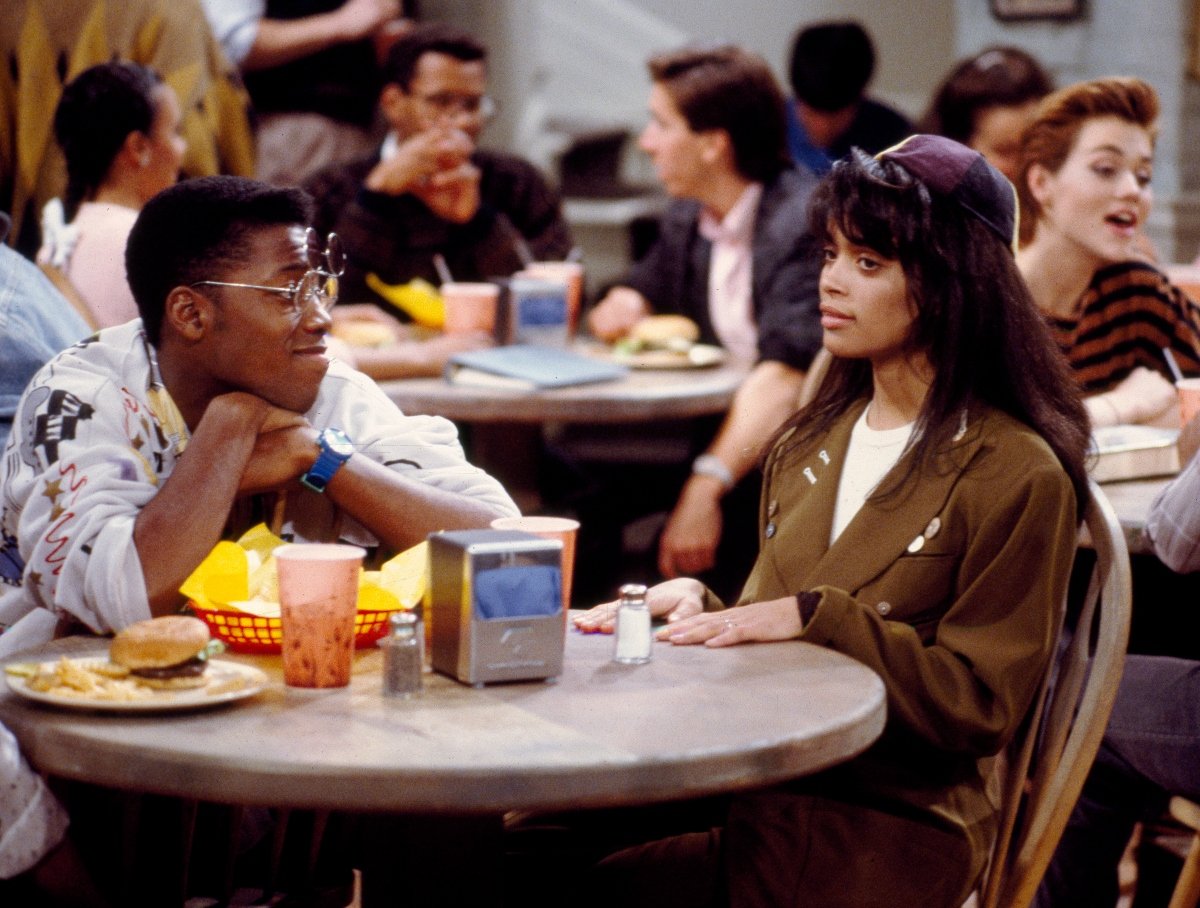 When did Lisa Bonet leave 'A Different World'?
When Bonet's character Denise Huxtable left Brooklyn to head to college at Hillman, she introduced viewers to the fictional HBCU and a slew of new faces. In the show, Hardison's Dwayne Wayne quickly developed a crush on Denise.
Fans loved watching her journey and enjoyed the hip vibe imbued in the show with the rest of the cast. Season 1 saw Denise make friends with Marisa Tomei's Maggie, Cree Summer's Freddie, and Dawnn Lewis' Jaleesa. And she had a nice-nasty relationship with Jasmine Guy's Whitley.
Season 1 dropped in 1987 and by season 2, Bonet stopped appearing in episodes. Off camera, the actor fell in love with rocker Lenny Kravitz and the two were expecting. Bonet's time on A Different World came to end.
Hardison did not like how Bonet's exit went down
Hardison spent all six seasons on A Different World where his character went from crushing on Denise Huxtable to marrying Whitley Gilbert.
During an appearance on Hip Hop Uncensored, Hardison touched on how the show changed its feel between season 1 and season 2, HBCUs, and Bonet's exit. He said it happened when the show was on a summer hiatus.
"So, we came back to work and we're looking around and we've got new folks. And Debbie [Allen] was there—which was great. We were happy that Debbie was taking over but where did Lisa go? What happened to Marisa? Bossman said 'Nope, it's not gonna happen'."
Hardison added, "I was not happy about it because she was my friend, and it seemed like she was getting suckered out of a job and all the stuff we could've done together as a cast and with Debbie."
He expressed disappointment that the show didn't consider putting a pregnant girl on TV who was in school and doing well. It's a storyline Hardison would've have loved to see in terms of relatability and inspiration.
Debbie Allen wanted Bonet to stay
In a 2015 interview for Emmy TV Legends, Debbie Allen shared that Bonet came to her with news about the pregnancy wanted to keep it a secret.
Allen urged Bonet to tell Cosby and accompanied her to his office. As the new showrunner for A Different World, she was excited about making it part of Denise's storyline.
At first, it seemed like Cosby was on board. He then contacted Allen and said no, Lisa is the one who's married and pregnant, not Denise. He decided to take Bonet off the show and later had her return to The Cosby Show.