'Kaguya-sama: Love Is War' Season 3: Release Date, Trailer, and Everything We Know
The spring 2022 anime season is fast approaching, and Kaguya-sama: Love Is War Season 3 is officially part of its lineup. The romance anime's much-anticipated third outing promises to continue rivalry between Kaguya (Aoi Koga/Alexis Tipton) and Miyuki (Makoto Furukawa/Aaron Dismuke). When can fans expect it? Here's the release date, trailer, and everything else we know about Kaguya-sama: Love Is War Season 3.
'Kaguya-sama: Love Is War' Season 3 release date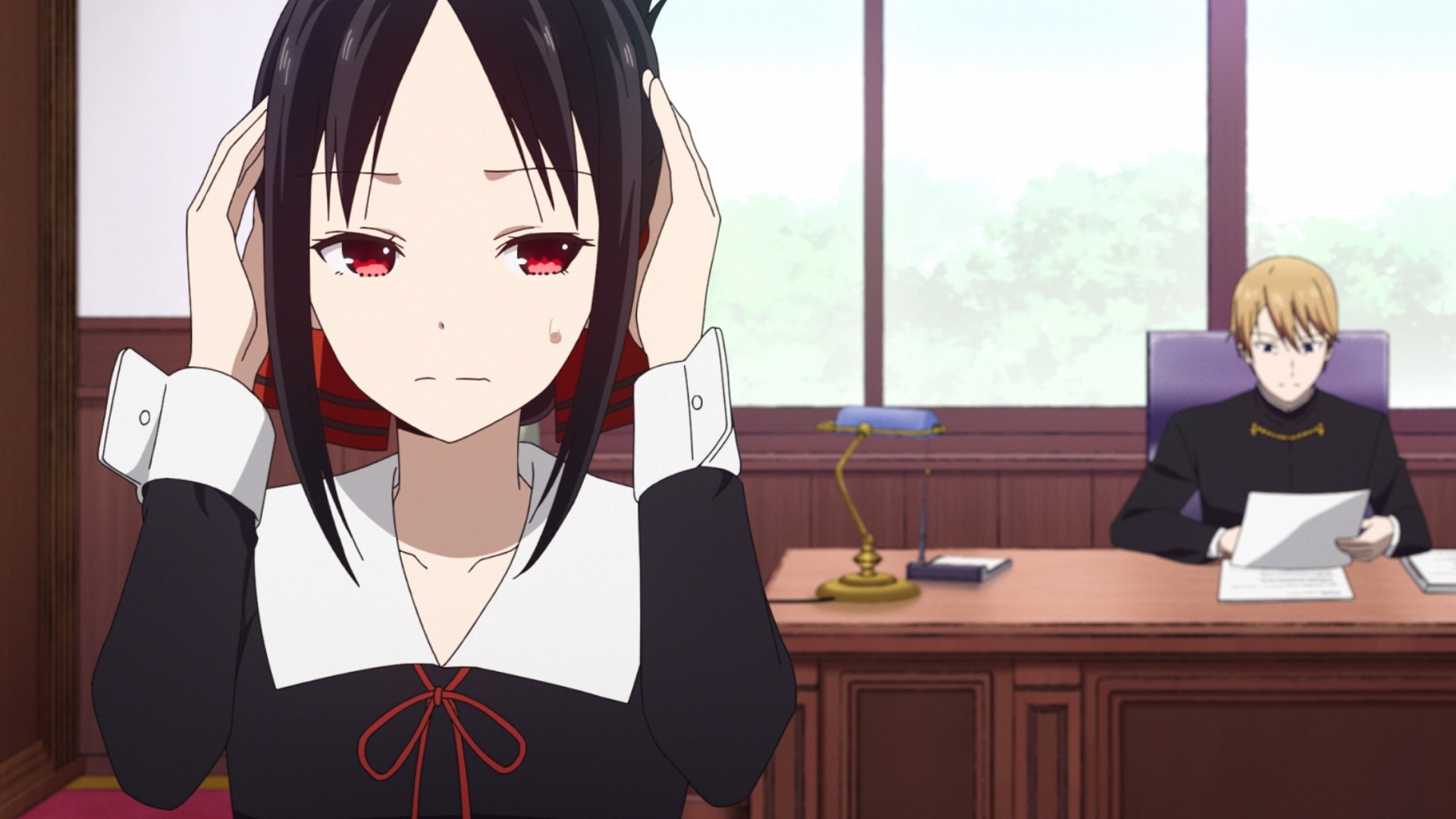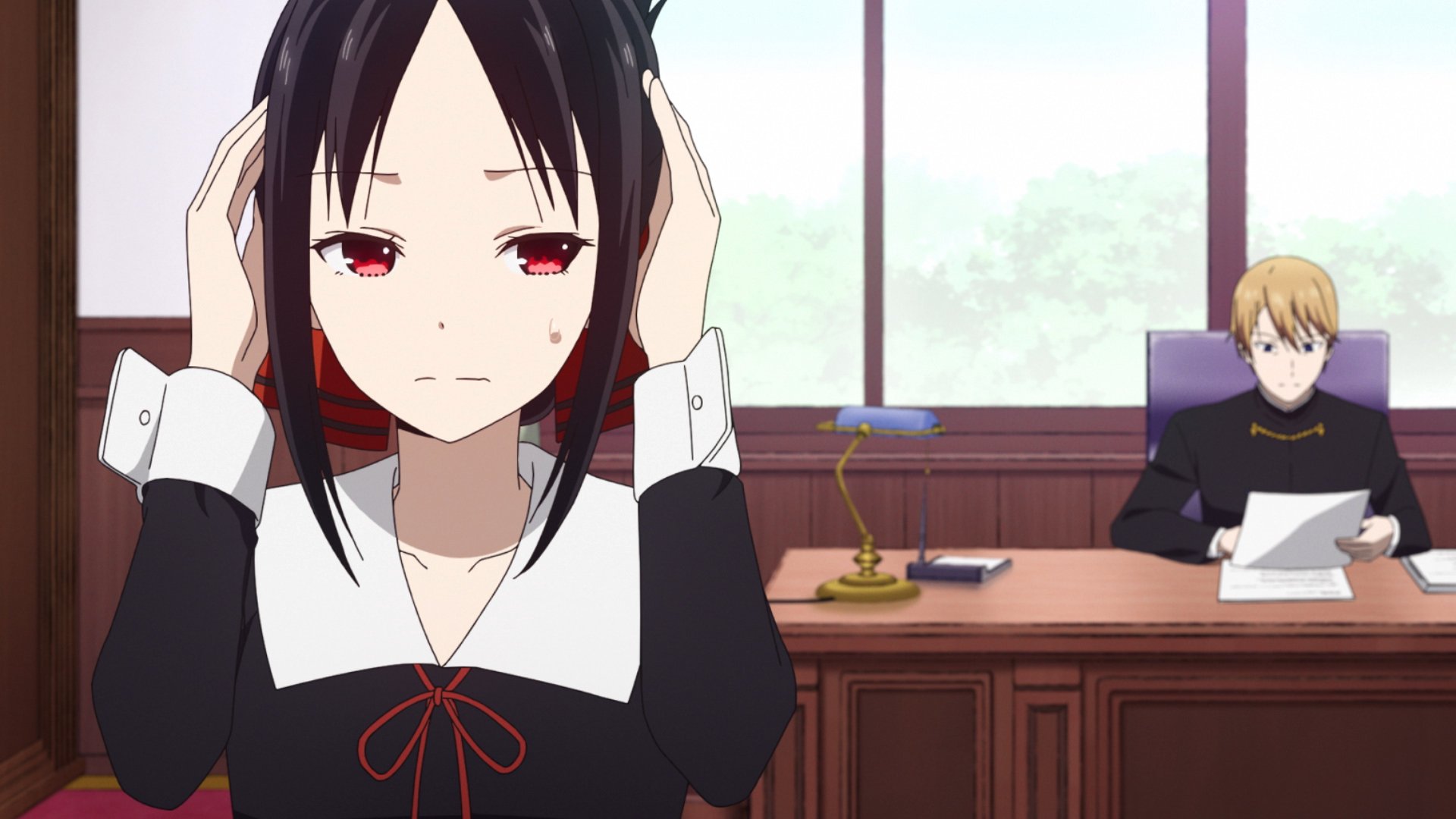 Kaguya-sama: Love Is War has officially received an April 8 release date in Japan. According to Aniplex's YouTube channel, the new episodes will be broadcast at 12 a.m. JST on Tokyo MX, BS11, Gunma TV, and Tochigi TV. They'll stream the same day on ABEMA, and they'll air on MBS, RKB, and TeNY the following day.
The season 3 premiere comes nearly two years after the second season debuted. It's been a while since fans caught up with the characters from Shuchiin Academy, and many are eager to return to their antics.
As for when Kaguya-sama: Love Is War Season 3 will stream internationally, it's set to arrive on April 8. Crunchyroll has confirmed a simulcast for the new episodes. The first season of the show was available on Crunchyroll, Hulu, and Funimation. Meanwhile, the second outing received a simulcast exclusive to Funimation.
Viewers in the U.S. can also catch an advanced screening of season 3's first episode in theaters. The official Kaguya-sama: Love Is War website revealed as much, announcing a ticketed premiere for those in New York and Los Angeles. This will take place on April 2, and it includes a discussion with the series' cast.
Check back here for more updates about season 3's worldwide release schedule. In the meantime, fans can pore over the new trailer. It's got some catchy tunes, as well as shots of our favorite students.
What does the trailer tell us about season 3?
RELATED: 10 of the Most Anticipated New Anime Coming Out in 2022
Aniplex's latest trailer for Kaguya-sama: Love Is War Season 3 shows off the new opening and closing themes for the anime. "GIRI GIRI" by Masayuki Suzuki and Suu will kick off the new episodes, while Airi Suzuki's "Heart wa Oteage" will close them out.
Outside of teasing the new songs associated with the series, the trailer highlights what to expect from the upcoming season. It looks like viewers can anticipate a bit of arm wrestling, as well as more hilarious and awkward moments between the main cast.
Thus far, the show has been fairly faithful to Aka Akasaka's manga. Because of this, the new season is also likely to tackle more moments from the source material. What else can fans expect from it?
What to expect when 'Kaguya-sama: Love Is War' returns
So, what else can fans expect when the release date for Kaguya-sama: Love Is War Season 3 finally arrives? Season 3 of the anime is officially titled Kaguya-sama: Love Is War – Ultra Romantic. It will see the main cast reprising their roles, including Aoi Koga as Kaguya and Makoto Furukawa as Miyuki. Mamoru Hatakeyama will remain in the director's seat, and A-1 Pictures is the studio behind it all.
As far as plot details go, the series will adapt more of the manga, which means we'll see Kaguya and Miyuki growing closer together. The synopsis on the anime's website promises they'll continue their game of chess — but it suggests they could move things forward at a certain culture festival:
"Shuchiin Academy—an elite school where the most gifted students flock to. It is also where its Student Council brought together Vice President Kaguya Shinomiya and President Miyuki Shirogane.

While everyone expected a speedy courtship and agreed that the two geniuses would make the perfect couple, the pair, it seems, has too much pride to confess their true feelings for one another!

The two remain fully committed in devising a highly cerebral strategy in this cunning war of love … Will they take their relationship to the next level by the final day of Shuchiin Academy's culture festival!?"
Whether the pair will finally break and confess their feelings for one another is the big question fans are asking. Unfortunately, they'll have to wait until the new episodes premiere to get an answer.
Kaguya-sama: Love Is War returns this April.

RELATED: 10 of the Most Anticipated Anime Series Returning in 2022