'Kaguya-sama: Love Is War' Season 3: Where and When to Watch New Episodes
'Kaguya-sama: Love Is War' Season 3 premieres this April, but how can fans watch the new episodes? Here's when and where you can catch them.
The spring 2022 anime season is officially underway, heralding the return of popular series like Kaguya-sama: Love Is War. And Kaguya Shinomiya and Miyuki Shirogane's return to the small screen will feature plenty more entertaining interactions between the characters. But where can fans watch Kaguya-sama: Love Is War Season 3, and when do new episodes of the series drop?
'Kaguya-sama: Love Is War' Season 3 will stream on Crunchyroll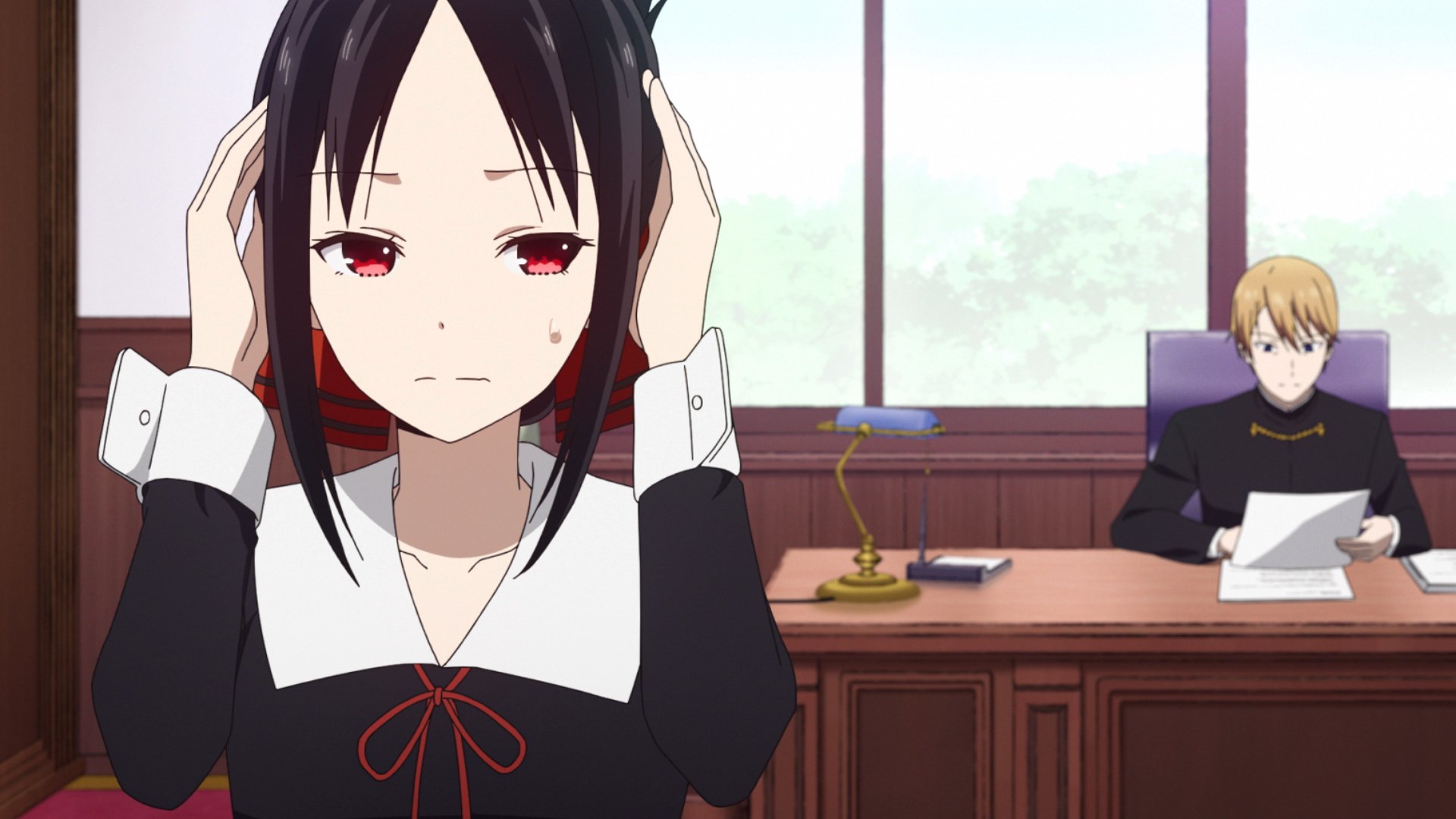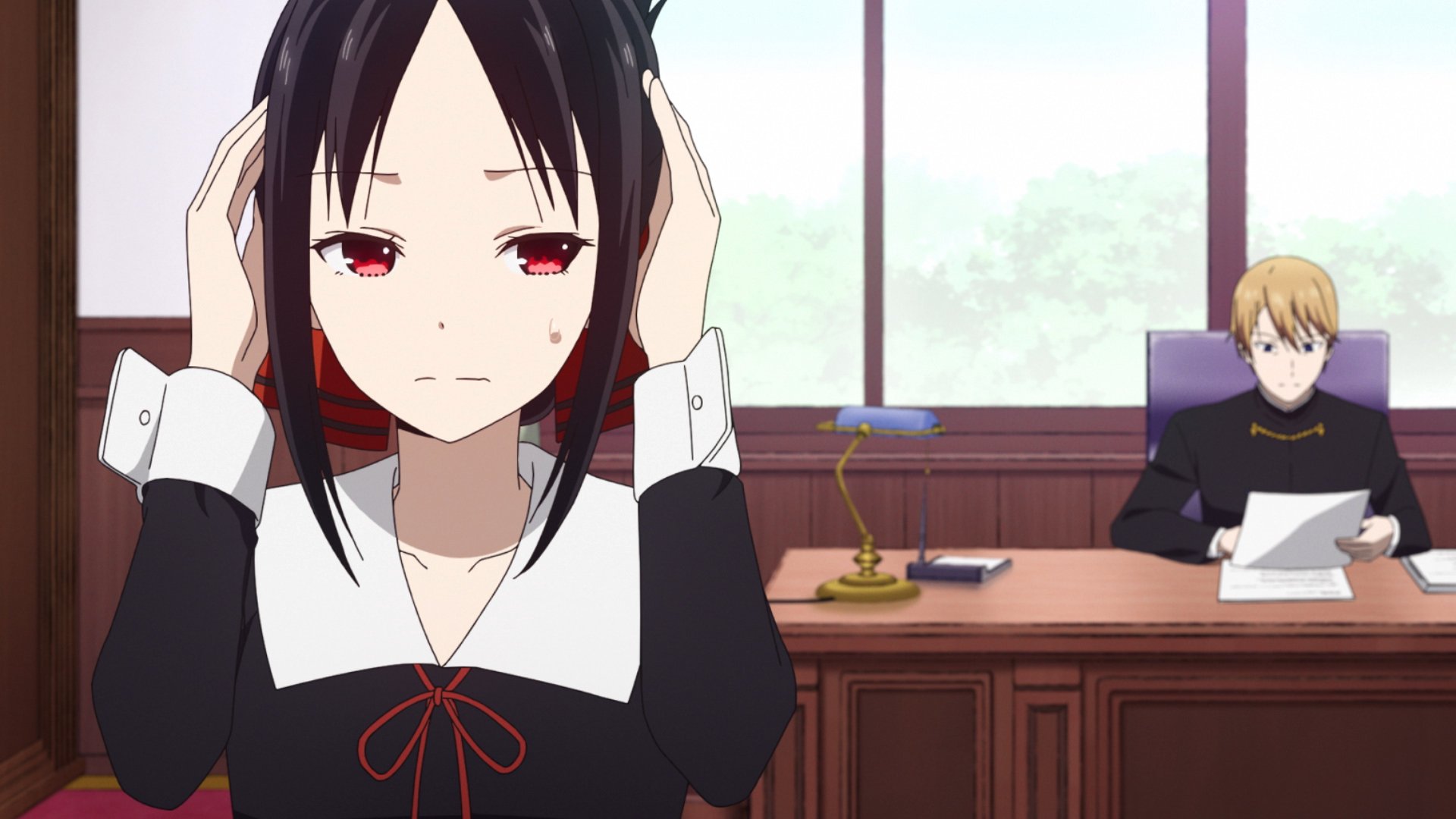 Kaguya-sama Love Is War Season 3 — also dubbed -Ultra Romantic- — arrives on April 8, 2022. In line with most current anime series, the new episodes will debut in Japan first. According to Anime News Network, they'll premiere on Japanese television networks BS11, Gunma TV, Tochigi TV, and Tokyo MX at midnight. Afterward, they'll make their way to streaming services like Crunchyroll and Funimation.
According to Crunchyroll, the third season will be simulcast in the following territories: North America, Central America, South America, Europe, Africa, Oceania, the Middle East, and CIS. Barring any unforeseen delays, new installments will come out weekly. But what time can international viewers expect them?
When do new episodes of 'Kaguya-sama: Love Is War' come out?
Now that fans know which platforms will stream Kaguya-sama: Love Is War Season 3, what time should they look for new episodes? According to the anime's official website, new installments will drop on Funimation and Crunchyroll at 9:30 a.m. PST every Friday. Check below for what that translates to in other time zones:
CST: 11:30 a.m.
EST: 12:30 p.m.
GMT: 4:30 p.m.
CEST: 6:30 p.m.
AEST: 2:30 a.m.
With The Rising of the Shield Hero coming out mid-week and Spy x Family topping things off every Saturday, that gives anime lovers plenty to look forward to this spring season. But what, specifically, can they anticipate from Kaguya and Shirogane? It sounds like the pair could finally turn things up a notch.
What to expect from Kaguya and Miyuki in season 3
Kaguya and Shirogane have kept up an entertaining back and forth during the first two seasons of Kaguya-sama: Love Is War, and neither of them has admitted their feelings heading into season 3. The official synopsis for the coming episodes suggests that could change when Shuchiin Academy holds its culture festival:
"'By what means shall I make the other confess?' The two remain fully committed in devising a highly cerebral strategy in this cunning war of love… Will they take their relationship to the next level by the final day of Shuchiin Academy's culture festival!?"
Does that mean one or both of them will finally pull a confession out of the other? The only way to find it is by tuning in for the new episodes. The series' third season kicks off on April 8.