MTV Star Kailah Casillas Claims Lindsay Lohan Ruined 'Beach Club' Because She Had 'Too Much Power'
Even though guilty pleasure reality show Lindsay Lohan's Beach Club only lasted one season, it gave the world one of the most "meme-able" moments with Lindsay Lohan "doing the LiLo." The Challenge star Kailah Casillas appeared on three episodes of the MTV series until Lohan fired her after a verbal altercation.
In a Twitter exchange with other former Beach Club stars, Casillas revealed Lohan ruined the show because she had "too much power."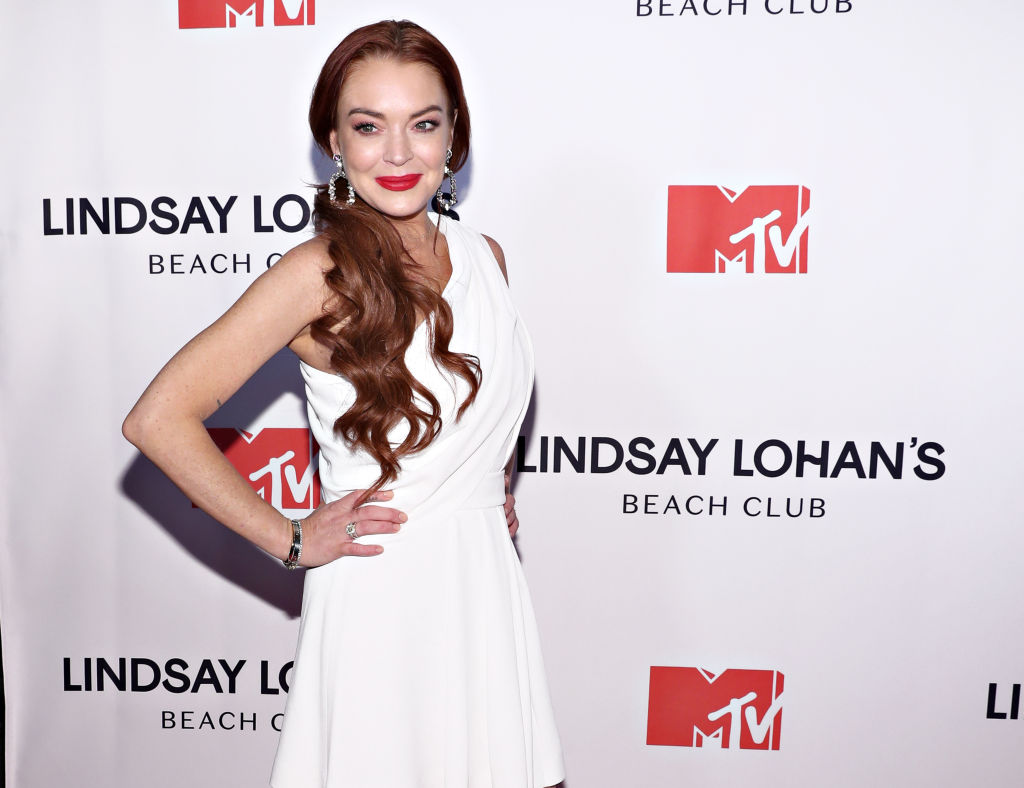 The premise of 'Lindsay Lohan's Beach Club'
In October 2016, actress and singer Lindsay Lohan opened her first nightclub, Lohan Nightclub, in Athens, Greece. Two years later, she opened Lohan Beach House Mykonos, also located in Greece, followed by Ialysos Beach-based Lohan Beach House Rhodes.
A little over a year later, Lindsay Lohan's Beach Club premiered on MTV. Produced by Bunim/Murray, of The Challenge fame, the show centered around Lohan Beach House Mykonos and the lives of the staff she employed.
Lohan selected a total of 12 nightclub workers from around the country to fly out to Mykonos for an opportunity to be ambassadors at her luxurious beach club where they worked hard during the day and partied harder at night.
In the series finale, Gabi Andrews, Billy Estevez, Brent Marks, Aristotle Polites, and Jonitta Wallace were selected to remain an ambassador while the rest were fired and sent home.
After an average-rated season, Lindsay Lohan's Beach Club was not renewed for Season 2. In June 2019, Lohan sold the property, relocated it to Alimos, and then renamed the club to Lohan Seaside.
Kailah Casillas appearance on 'Lindsay Lohan's Beach Club'
Real World and The Challenge star Kailah Casillas arrived in the fifth episode. Almost immediately, it became clear the reality television veteran didn't get along with Lohan.
During one episode, the two attempted to talk on a yacht but still couldn't get on the same page. Then, Lohan and manager Panos Spentzos came to the ambassadors' house and were repulsed by their messy living conditions. Lohan attempted to compare their unruly situation to their work ethic, but Casillas disagreed.
The MTV star was the most vocal in talking back to Lohan, causing the club owner to fire her on the spot. While walking away, Casillas made a comment implying the famous actress was on drugs.
Kailah Casillas claims Lindsay Lohan's excessive "power" ruined the show
A Twitter user quote tweeted a trailer for Lindsay Lohan's Beach Club and included they thought the show had "so much potential." LLBC star Gabi Andrews replied, agreeing with the original user and noted they were "confusing times."
When a follower complimented the casting, Andrews claimed one couldn't go wrong with co-stars Jules Wilson, Mike Mulderrig, and Casillas. Mulderrig responded, suggesting "a show out of everything that wasn't shown," and Andrews replied, "Still mad no one got to see me waxing you and Alex or our time with our sexually confused Greek man."
Actress and producer Kim Webster jumped in the conversation and revealed she "had to direct that waxing scene from outside because I was laughing out loud." One fan asked the producer to "leak the footage."
Casillas replied to the thread and agreed the show would have been "fire" if Lohan "wasn't executive producer" because she had "too much power" which "f****d her show." Mulderrig responded to The Challenge star with a nuclear bomb GIF, and Andrews replied with a popular GIF of Elissa Slater from Big Brother 15 laughing and spitting out water.
Watch Casillas on The Challenge: Total Madness April 1, 2020, at 8 p.m. EST on MTV.