Kailyn Lowry Feels '16 and Pregnant' Didn't Show Her Full Story
Best known for Teen Mom 2, Kailyn Lowry wanted to be a part of 16 and Pregnant because she "knew it was an important show that could help girls like me."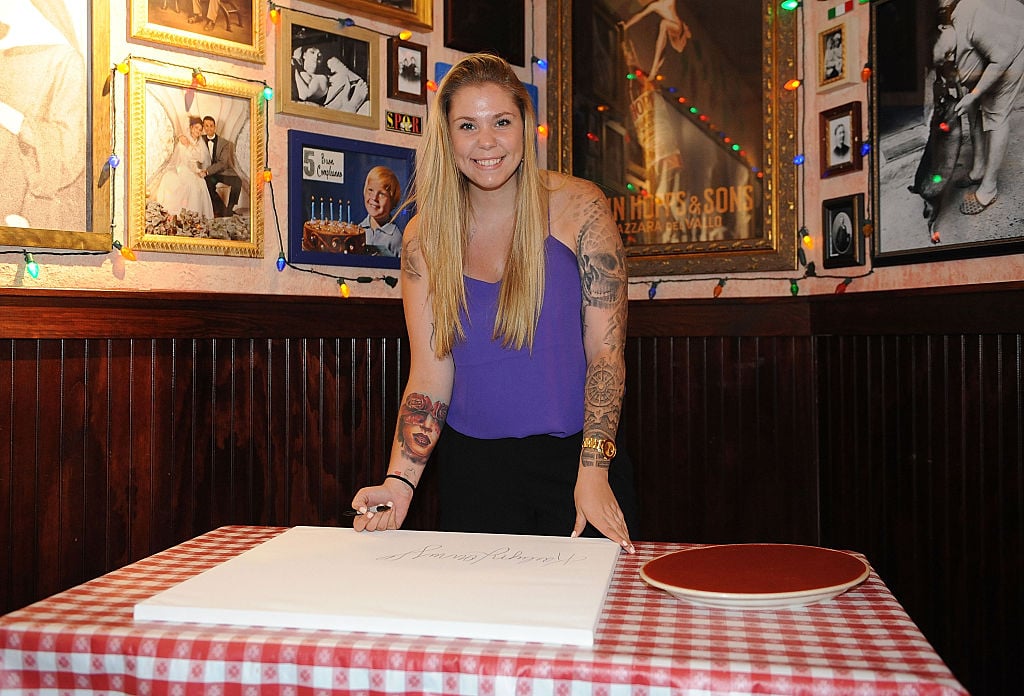 Ultimately, she decided to join the cast because she "felt strongly that it would be a great way to get my story out and hopefully inspire other girls to make good decisions," she wrote in her book Pride Over Pity.
What Kailyn Lowry feels '16 and Pregnant' left out
But since she was so busy preparing to have a baby, Lowry never really fully sat down and considered what sharing her life on TV would entail. When she first saw what MTV included in her 16 and Pregnant episodes, she couldn't help but feel like there was so much missing.
"16 and Pregnant showed only a small part of my story. There are so many little details from that period of my life that I wish could have been shown. Like the fact that I was the only pregnant girl in a very small high school, which made my stomach stick out a bit–both figuratively and literally. Or that the desks at school were too small for my big belly to fit comfortably into, which felt like a big joke at my expense," she wrote.
Lowry also feels the show didn't include enough of the "ignorant babble and gossip" about her.
"The only thing worse than being stuck in one of those desks was having to put up with all the stares and whispers," she wrote, sharing that "Is she just fat or pregnant?" was a real question her friends would get.
Through all of the difficulties filming 16 and Pregnant brought to Lowry's life, she was trying to remain positive about the choice she made.  
"I was still trying to convince myself that I was doing the right thing by raising a child at such a young age and sharing all of my struggles," she wrote.
Unsolicited advice
Being so young, Lowry was constantly receiving unsolicited advice about her situation.
"Everyone in my life had strong opinions about what I should or shouldn't be doing," she wrote. But there was one person in the reality star's life who gave her some great advice.
"The one person who made absolutely no sense to me then, but who I later realized actually had it right the whole time, was my grandmother. She just said, "You know, babies are born!" In her weird way she was pointing out that having a child is just a part of life and now that it was a fact in mine I just had to keep moving forward," she wrote.
Lowry wasn't scared about being "responsible for another life." She was excited. Throughout all the stress filming brought on, Lowry was looking forward to giving birth to someone "who would never leave me."
"What I was starting to realize was that this baby was going to give me a chance to have real family, to have someone who would never leave me," she wrote.
Read more: 'Teen Mom 2': Kailyn Lowry Explains Why She Almost Gave Lincoln To Javi Marroquin