Kailyn Lowry Discusses 'The Hate' She's Receives With 'Teen Mom 2′ Fans–'Do You Ever Pause to Wonder Why?'
On February 4, Teen Mom 2 star Kailyn Lowry confirmed what fans had been suspecting for weeks: she's pregnant with her fourth child.
"We're confirming the news, baby #4 is coming soon! 🎉I'm almost 16 weeks pregnant & it's been a rough few months this time around. I've had nausea, morning sickness, and absolutely no energy. 😭 This week I'm starting to feel a bit better and I'm really hoping it stays this way!" she wrote on Instagram, adding that experiencing "nausea and morning sickness while trying to keep the news a secret can be quite isolating."
Lowry's been a controversial cast member ever since she first began appearing on 16 and Pregnant. She's unafraid to speak her mind, even when her opinions aren't popular. She's always been on the receiving end of harsh criticism from fans.
"As our fans and supporters multiplied, the critics were becoming harsher. The worst for me were the hateful comments on Twitter. There were tons of hateful posts judging me on my appearance and these trolls managed to find endlessly creative and hurtful ways to call me ugly. I even had a Twitter page dedicated to me titled, 'Hulk Kail,'" Lowry wrote in her 2014 book, Pride Over Pity.
Kailyn Lowry on 'the hate' she gets from 'Teen Mom' fans
Fast forward six years and not much has changed.
Lowry recently tweeted about the "hate" she receives from fans.
"The hate I get from followers and viewers is on another f*cking level," Lowry tweeted on February 25.
Ever since Lowry confirmed the news she's pregnant with her fourth child, it seems the negativity's only grown.
"Do you ever pause to wonder why?" one fan wrote back.
"I don't care why! Not everyone is gona like me. That doesn't mean tag me in ever single opinion and hate comment," the reality star responded.
Other fans weighed in with their takes on the matter.
Some fans were supportive of Lowry, telling her to not let the haters bring her down.
"Just remember people only hate on you because they aren't happy with where they are at in life. Keep doing you!" wrote one fan.
"It's really odd because when I don't like a person, I ignore them. It's truly not a hard concept. People are just so unhappy with their lives. Breeding negativity only creates more. By being a brat online your life's only going to suck more since it's negative!" responded another.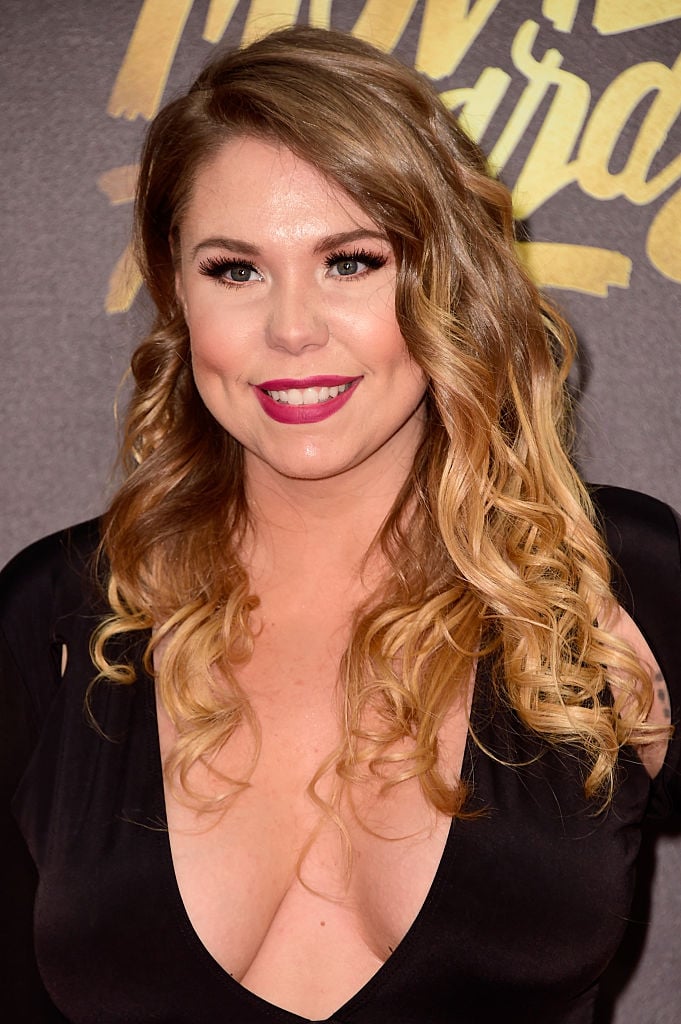 Plenty of Teen Mom 2 fans, though, told Lowry she'd receive less criticism if she made "better choices."
"People comment on your choices. Make better choices, get better comments. Simple," wrote one Twitter user.
Others urged Lowry to get off of Twitter for a while.
"So take some time off social media," wrote another Twitter user along with a few eye-roll emojis.
Read more: 'Teen Mom 2': Why Kailyn Lowry Fell Out Of Love With Jo Rivera