Kailyn Lowry Says the '16 and Pregnant' Crew Made Her Feel 'Trapped and Anxious' When She Gave Birth to Isaac
Teen Mom 2 star Kailyn Lowry has never been too shy when it comes to speaking out against MTV.
Apparently, when the 16 and Pregnant crew filmed the birth of Lowry's first son, Isaac, she felt they were invasive.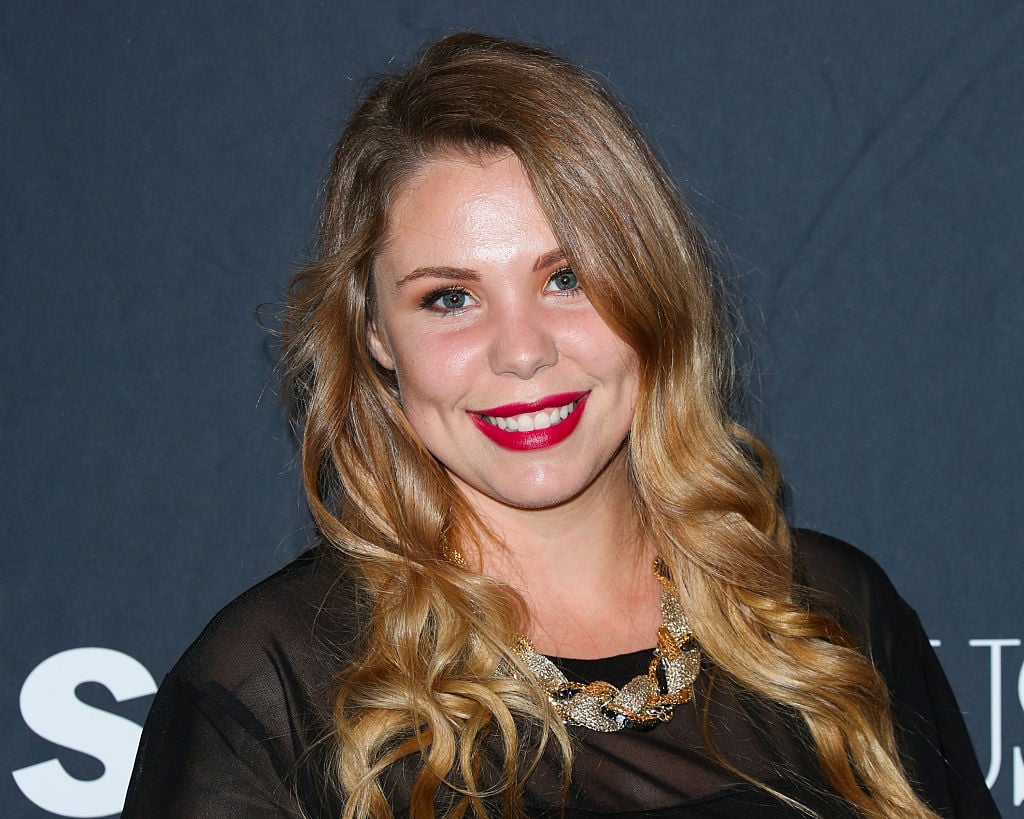 How MTV filmed the birth of Isaac
When Lowry was at the hospital waiting to give birth, she was already feeling nervous.
"Soon Jo and his family arrive, accompanied by three people from the MTV crew. Even though, instead of the usual giant cameras that had been following me around, they used three handheld Flip cameras, the additional people and cameras made me feel trapped and anxious to deliver the baby," she wrote in her 2014 book Pride Over Pity.
In her most recent book, A Letter Of Love, she writes about how the producers actually lied to get in her hospital room.
"They lie by the way. In order for them to be there, we had to tell the hospital staff that they were my cousins who wanted to film the birth. Looking back, that was kind of f*cked up," she wrote.
Kailyn Lowry wishes there wasn't a film crew in the room when she gave birth
Looking back, now that she's given birth to two other babies, she deems the atmosphere Isaac was born into as less than ideal.
"I realize that I didn't get to have a peaceful birth for Isaac. He was literally born into chaos. The room was pure chaos," she wrote.
Additionally, Lowry feels the 16 and Pregnant footage shown of the birth of Isaac didn't, at all, show how brutal her labor was.
"In my episode of 16 and Pregnant time was compressed so that the birth seemed like it happened in neat, time-segmented clips. The professionals crave certain angles and go above and beyond the regular, shaky video a family member would have shot, but what you didn't get to see were the hours of lying around in pain, hoping the delivery would speed up," she wrote in Pride Over Pity.
While she was giving birth was the first time Lowry regretted being a part of 16 and Pregnant.
"In front of seven people and three Flip cameras, I began the most physically demanding process of my life. Push, Kail. Push. The nurses, the doctor, my mom, and Jo all encouraged me. I hated those words. Shut up! Shit up! In the midst of the cramping and pushing an individual out of my body, I demanded absolute silence. Is that too much to ask?" wrote Lowry.
She continued: "Finally, the voices all around me quieted down, but the cameras were still there. They seemed to hover three inches from my makeup-free face the whole time. Up until then, I hadn't had any serious regrets about having my life document, but my mood toward that was changing. I wanted to cry."
Read more: 'Teen Mom 2': Kailyn Lowry Reveals Why She Married Javi Marroquin Knowing She'd Regret It